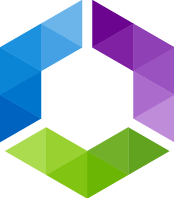 +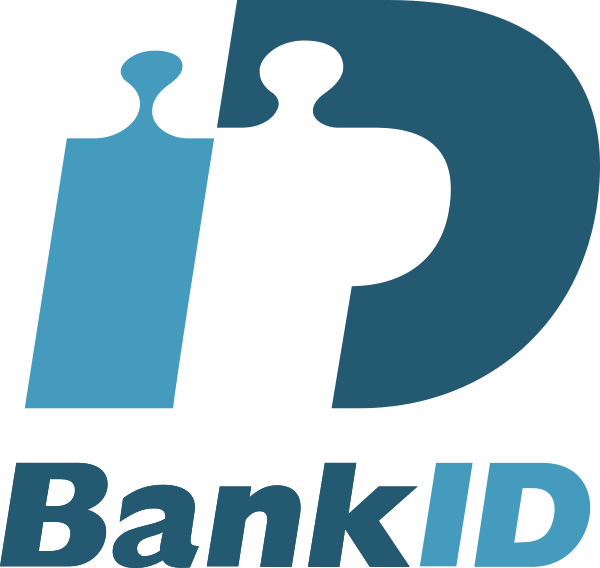 Create an account with Grean easyID
Go to grean.com/easyid and click the sign-up button.
Once registered you will be asked to create your tenant.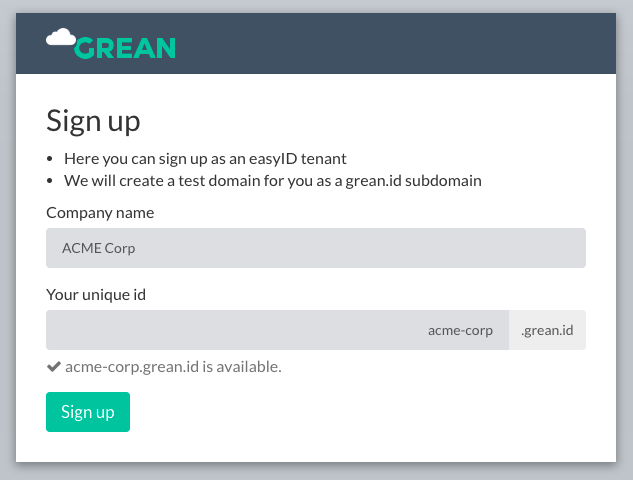 Create an Application to point to Auth0
In easyID go to the APPLICATIONS tab and create a new application, a client, by clikcing the with Auth0 button. Give it a meaningful name, select the domain and remember to select the SE BankID.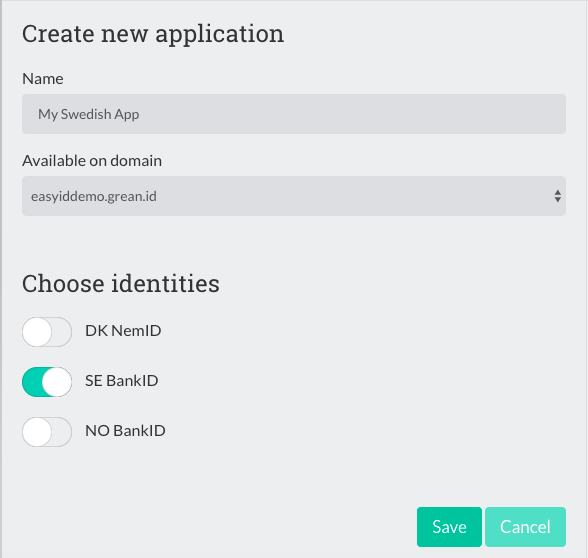 Click Save to open the next dialog
Name the connection (prefix) as it will appear in Auth0
If you do not run off the public Auth0 service, enter the DNS name of the login tenant. Otherwise just leave the Auth0 tenant field as is.
Secondly enter a name to be used as the prefix for the connections created in Auth0.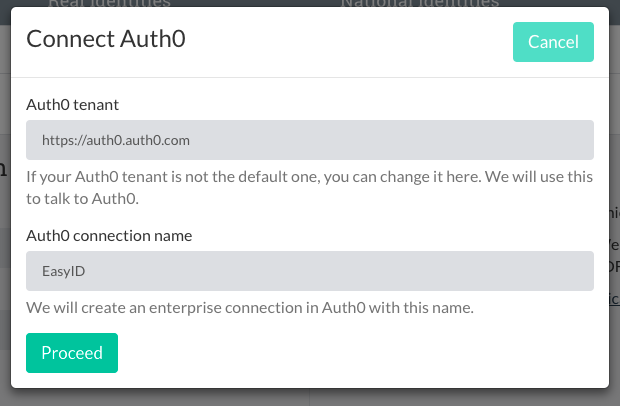 Click Proceed.
Create new connections in Auth0
If you are not already logged in to Auth0 in this session, you will be prompted to do so in the popup window.
Once logged in you must grant Grean easyID consent to create connections and read the clients.
Note: If you have more than one Auth0 tenant, remember to select the right one. in the dialog.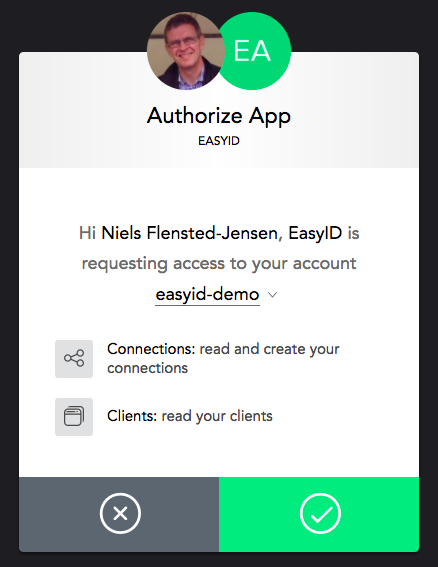 Click the check mark in the green area at the bottom to allow Grean easyID to set up the connections.
Verify the connections
Go to the Connections > Enterprise section and open the ADFS connections to see the connections for Swedish BankID created from the previous steps.
Note: One connection has been created for each kind of authentication supported by Swedish BankID: Native BankID application or mobile app. Both applications must be installed prior to BankID authentication.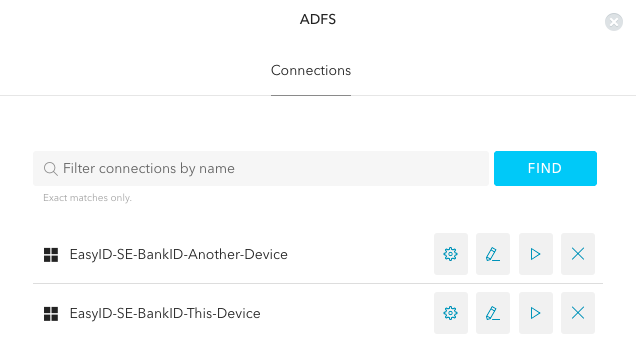 Remember to enable at least one client before clicking the Try button! For more on test users see documentation on easyID.
Create your test users
With the above setup you will be ready to start testing. But first you must create one or more test users here: demo.bankid.com/. If you don't already have a test or real BankID, go to the section namd Log in with a personal code.
Enable production use
To start accepting real BankID logins from real legal persons, you must first enter into a formal agreement with a Swedish Bank, possibly through Grean, or directly with you bank.
Once this agreement is in place you will receive a certificate to upload to Grean easyID. Go to the IDENTITY SERVICES tab and open the SE BankID section. This is where you will upload your organization's BankID certificate.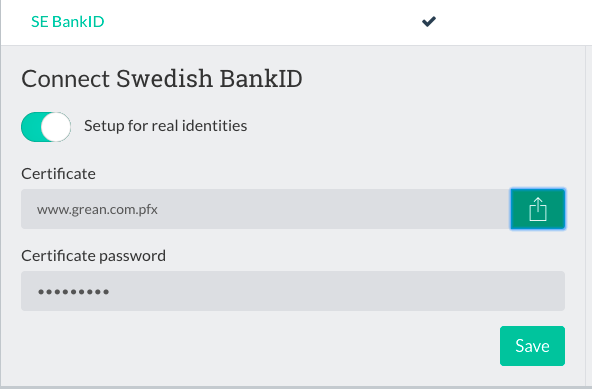 Authentication Built for Security & High Availability
Auth0 is the easiest way for developers to integrate enterprise-grade authentication and identity management to any app.
Availability & trust
Uptime time in 3 different regions.
Learn More
Host Anywhere
Deploy On-Premises or on Cloud on your data center or Auth0's one.
Learn More
Get Auth0 free for 7,000
active users

per month with unlimited logins
Single Sign On

Passwordless Login

Up to 2 Social Identity Providers
Multifactor Authentication

User Management

Extensibility (Run custom code on Auth)
Sign Up Free