Connect your app to 37Signals
To configure a 37Signals OAuth2 connection, you will need to register your Auth0 tenant on the 37Signals Integration Portal.
Log into the Integration Portal. Select New Application and enter some general information about your app (name, website, logo) on first page: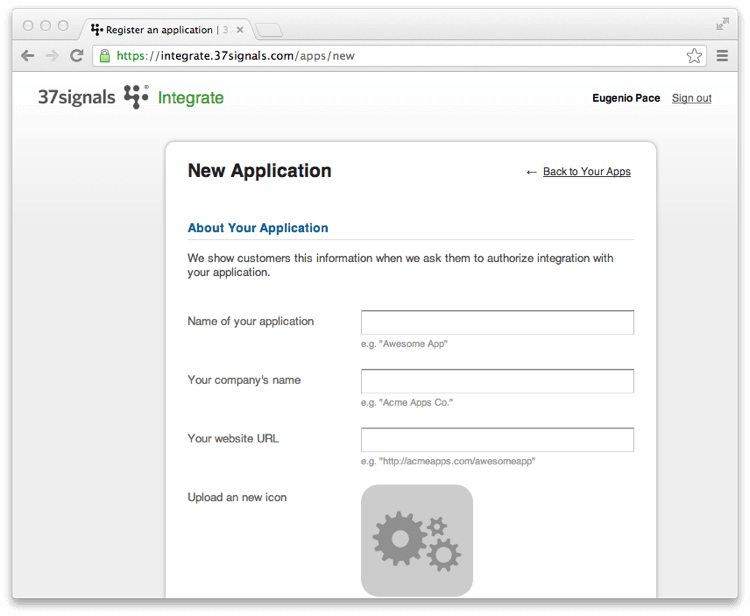 2. Define the scope of access and enter your callback URL
On the next page, select which 37Signals applications you want to access, and enter your Auth0 callback URL in the Redirect URI field: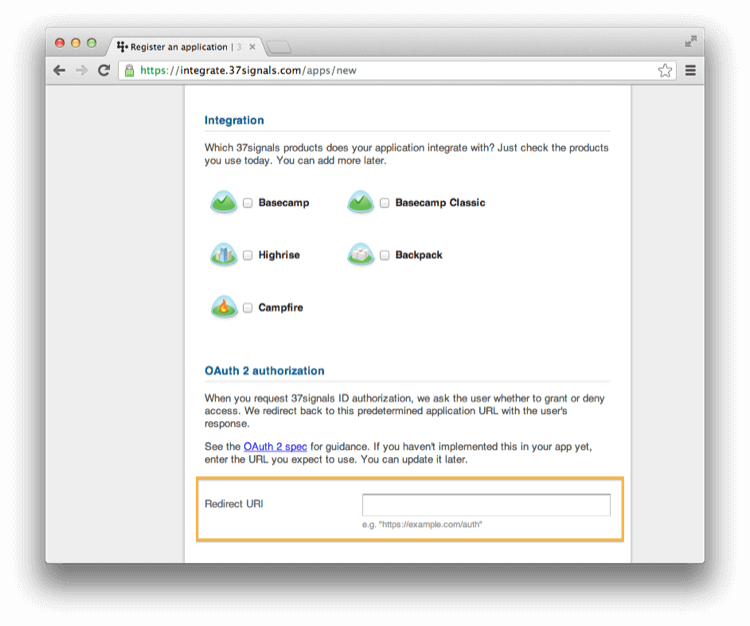 3. Generate your Client Id and Client Secret
Once your app is registered, a Client Id and Client Secret are generated for you.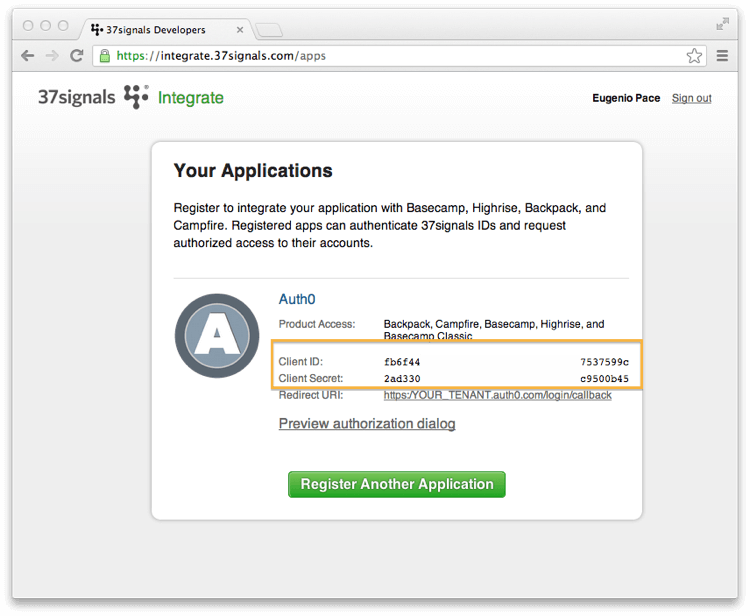 Go to your Auth0 Dashboard and select Connections > Social, then choose 37Signals. Copy the Client Id and Client Secret from the Integration Portal into the fields on this page.