Connect your app to Baidu
To configure a Baidu OAuth2 connection, you will need to register your Auth0 tenant on their integration portal.
1. Log into the integration portal and register a new App: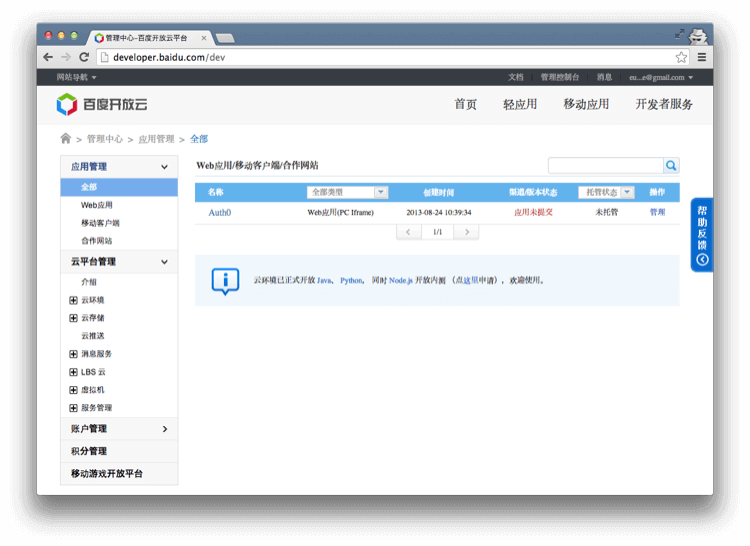 2. Get your API Key and Secret Key
Once the application is registered, enter your new API Key and Secret Key into the connection settings in Auth0.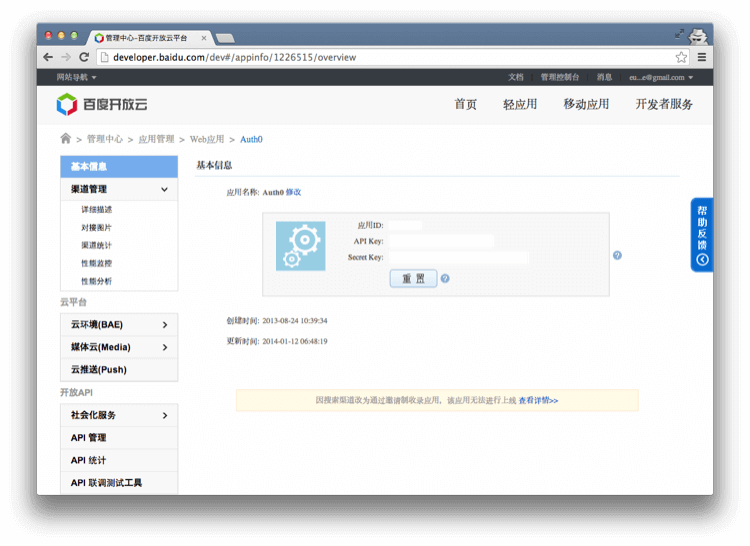 3. Enter the callback URL:
Use the following value for the callback URL:
https://YOUR_DOMAIN/login/callback
Select your application on the console, and then click on API 管理 -> 安全设置