To configure a Box OAuth2 connection, you will need to register your Auth0 tenant on their developer portal.
1. Register a new Box app
Log into the Box developer portal and click My Apps and then select Create a Box Application: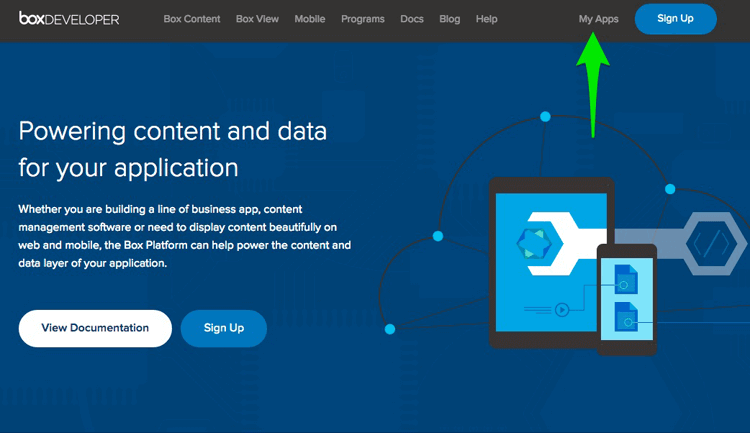 Name your new app and click Create Application: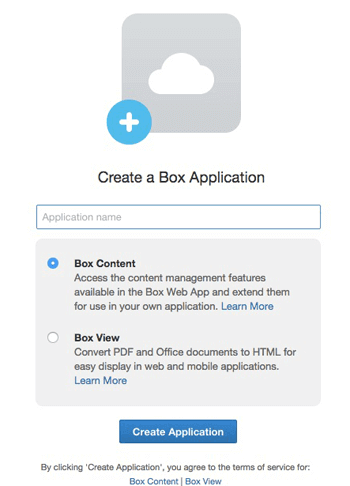 2. Edit your app Properties
Once the app is created, click on Edit Application and review the form. There are a number of properties that you can change (such as contact information, logos, and so on):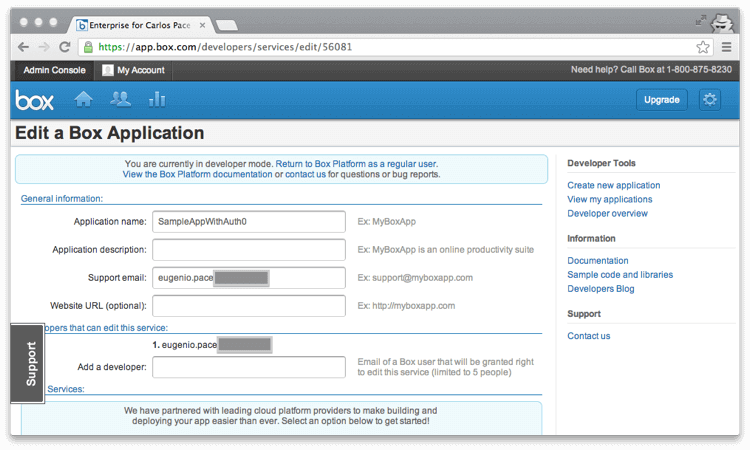 Scroll down to find the client_id and client_secret fields under the OAuth2 Parameters section: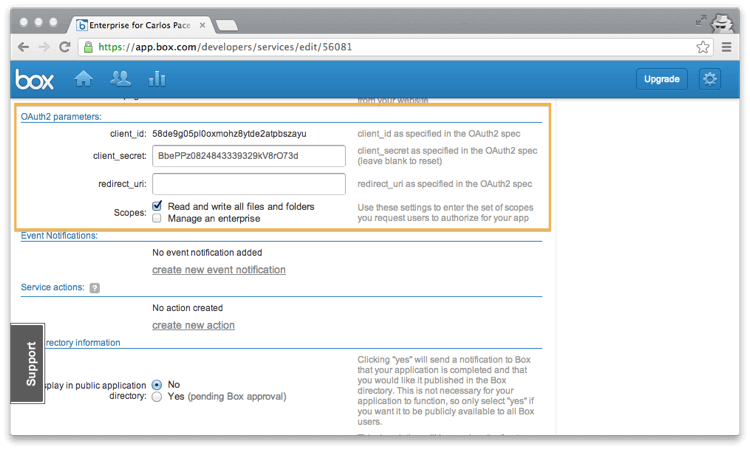 Enter your callback URL as the redirect_uri:
https://YOUR_DOMAIN/login/callback
Find your Auth0 domain name for redirects
If your Auth0 domain name is not shown above and you are not using our custom domains feature, your domain name is your tenant name, plus .auth0.com. For example, if your tenant name were exampleco-enterprises, your Auth0 domain name would be exampleco-enterprises.auth0.com and your redirect URI would be https://exampleco-enterprises.auth0.com/login/callback.
If you are using custom domains, your redirect URI will have the following format: https://<YOUR CUSTOM DOMAIN>/login/callback.
While on this page, make sure to define the appropriate permission scopes for your app.
3. Copy your Client Id and Client Secret
Go to your Auth0 Dashboard and select Connections > Social, then choose Box. Copy the Client Id and Client Secret from the OAuth2 Parameters section of your app on Box into the fields on this page on Auth0: