Connect your app to Microsoft Account

To connect your Auth0 app to Microsoft Account, you will need to create an app on the Microsoft Application Registration Portal, generate an Application Id and Secret, copy these credentials into Auth0, and enable the connection.
1. Create an application

Login to the Microsoft Application Registration Portal.

Click Add an app.

Name your new app and click Create application:

2. Copy your Application Id

On the Registration page that follows, copy the Application Id. This is your client_id.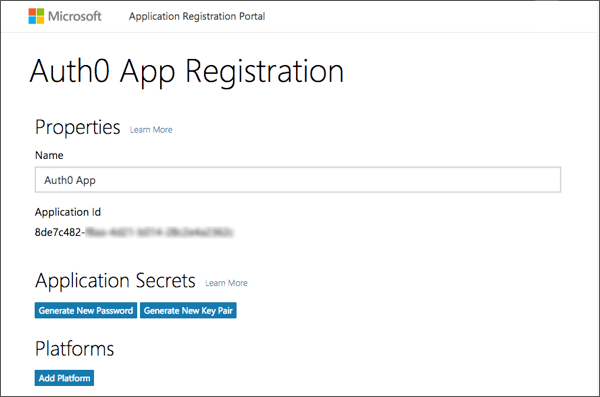 3. Get your password

Click Generate New Password.

Copy your password. This is your client_secret.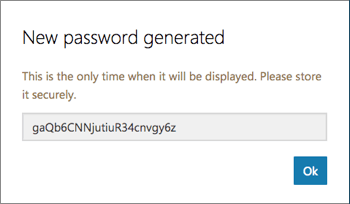 4. Enter your callback URL

Click Add Platform, then select Web.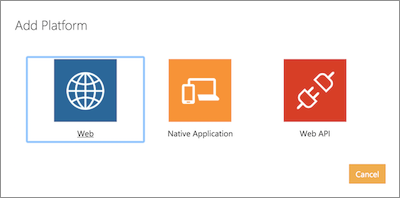 Enter the following under Redirect URIs:
https://YOUR_AUTH0_DOMAIN/login/callback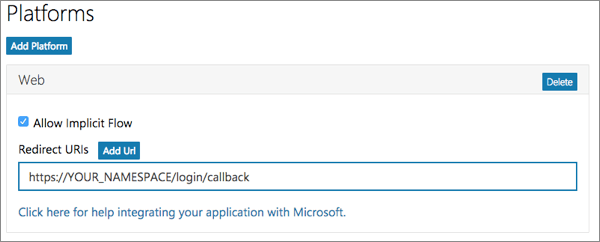 Scroll down to Advanced Options and make sure Live SDK support is checked.

Click Save.
5. Copy your Client ID and Client Secret

Go to the Auth0 Dashboard and select Connections > Social from the left menu.

Select the Microsoft connection.

Copy the Client Id and Client Secret you saved earlier into the fields on this page on Auth0.

Click Save.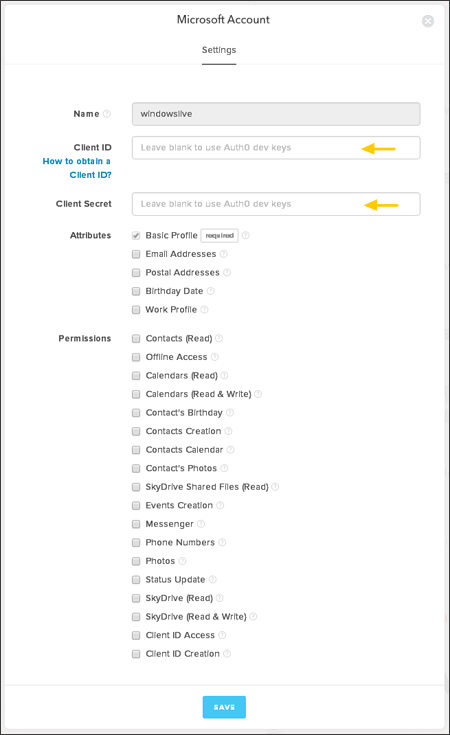 6. Enable your apps

Select the Apps tab of the Microsoft Account settings page in Auth0 and enable the applications you want to use with this connection.

Click Save.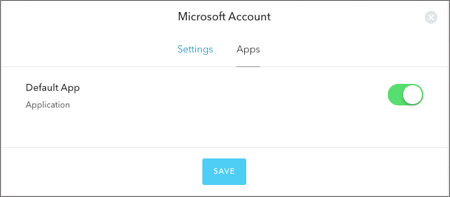 7. Test your connection

On the Social Connections page in the Auth0 dashboard, click the Try button next to the Microsoft connection.

Click Yes to allow your Microsoft app to access your information.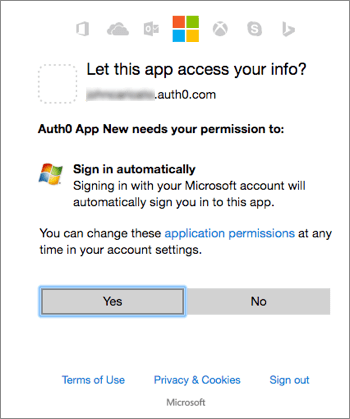 If you see the It Works! page, you have successfully configured your connection to Microsoft Account.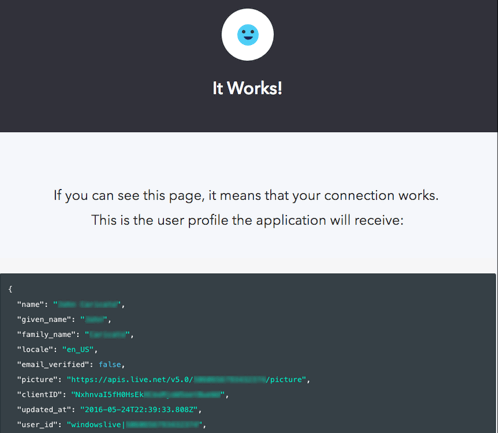 Next Steps

Now that you have a working connection, the next step is to configure your application to use it. You can follow our step-by-step quickstarts or use directly our libraries and API.