Connect your app to Weibo
To configure a Weibo connection you will need to register Auth0 on the Weibo App portal.
First log in into your Weibo portal, once you have logged in go to the Development page and click on the orange button.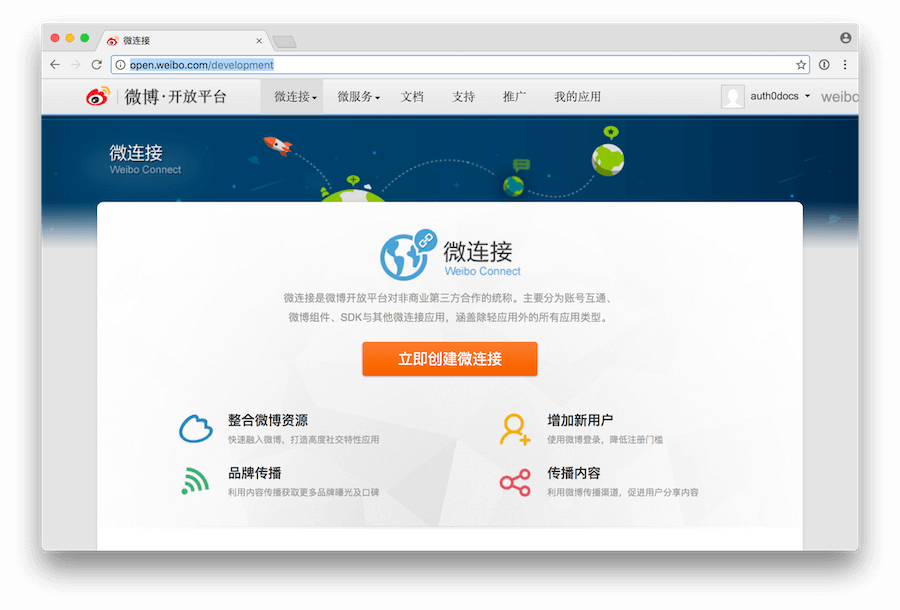 This will bring up options for which type of application you wish to create. Select the web application option which should be third from the left.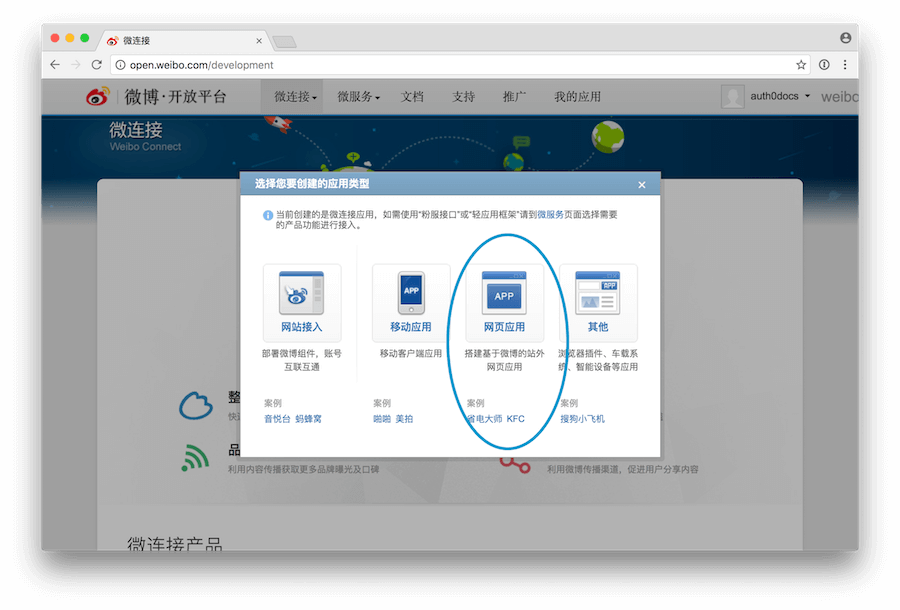 In the first field, enter the name for your application. Make sure Web Application (the third option 网页应用) is selected for the application type. The check box agrees to the terms.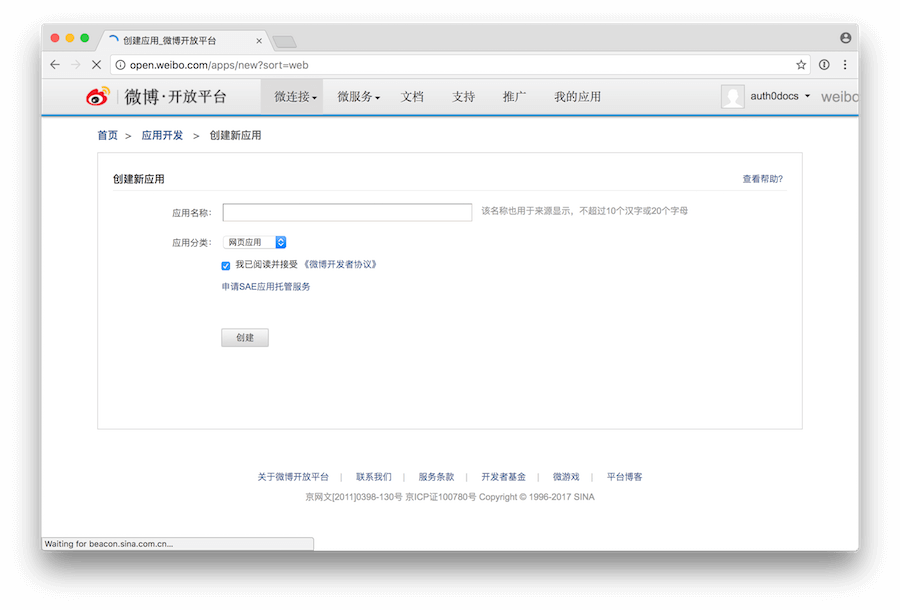 2. Enter your callback URLs
Then you will be brought to your application information page. Click on advanced (高级信息) options from the left sidebar.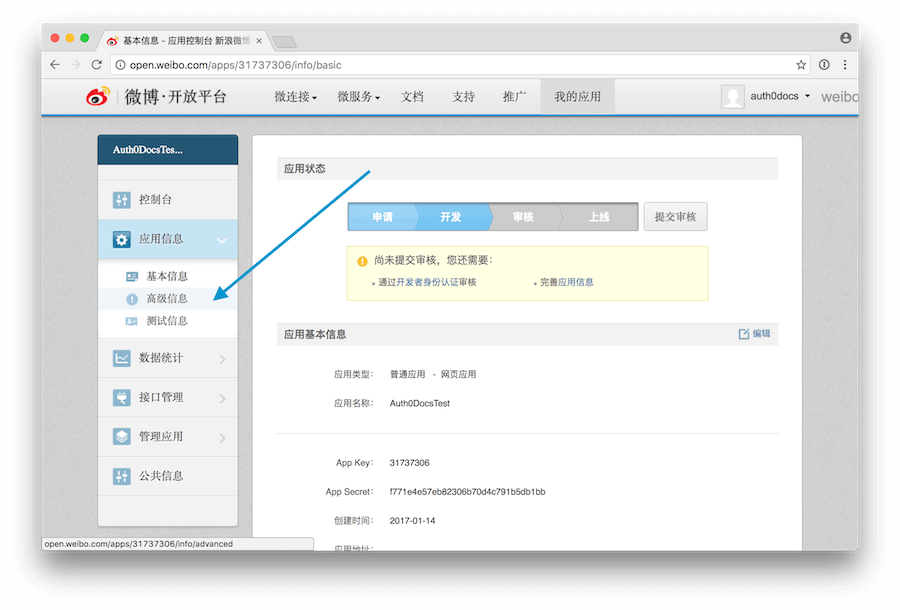 Under OAuth2.0 授权设置 enter https://YOUR_AUTH0_DOMAIN/login/callback as the callback urls. Then click on the green button.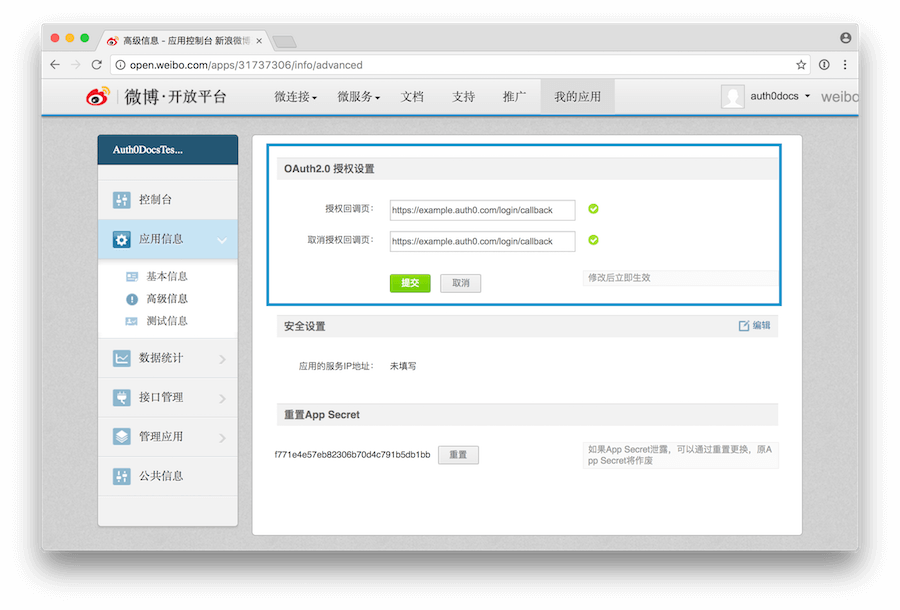 3. Get your App Key and App Secret
Return to the basic information page (基本信息) for your application by clicking on the top option under the gear icon for Application Information.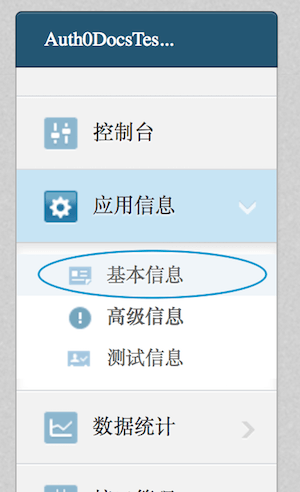 This page will contain your App Key and App Secret, to be used in the next step.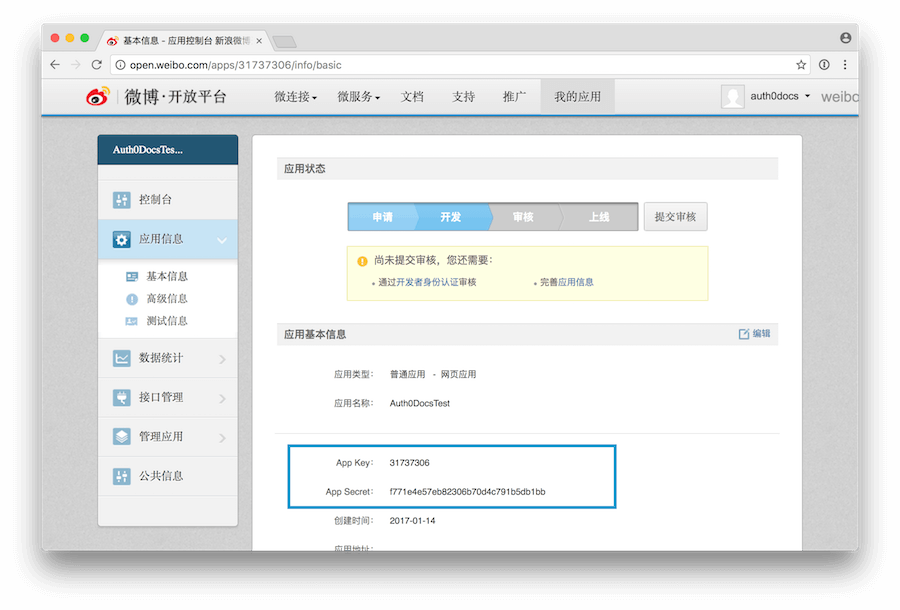 4. Setup the Connection in Auth0
In a separate tab or page, go to the Connections > Social section of the Auth0 dashboard.
Click on the Weibo connection.
Enter your App Key and App Secret from Weibo, select your Attributes and Permissions then click SAVE.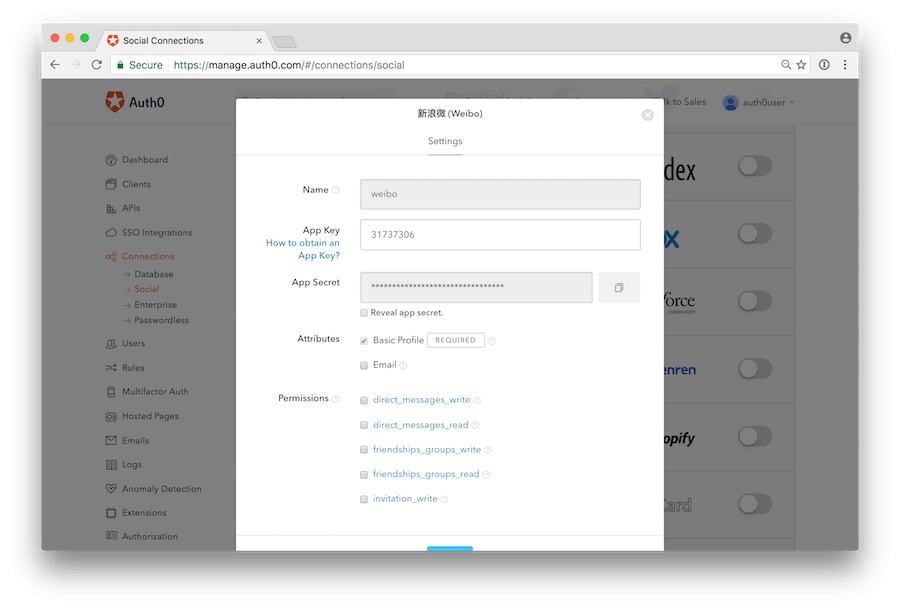 Next click on the Applications tab next to Settings and enable which of your applications will be able to use this connection.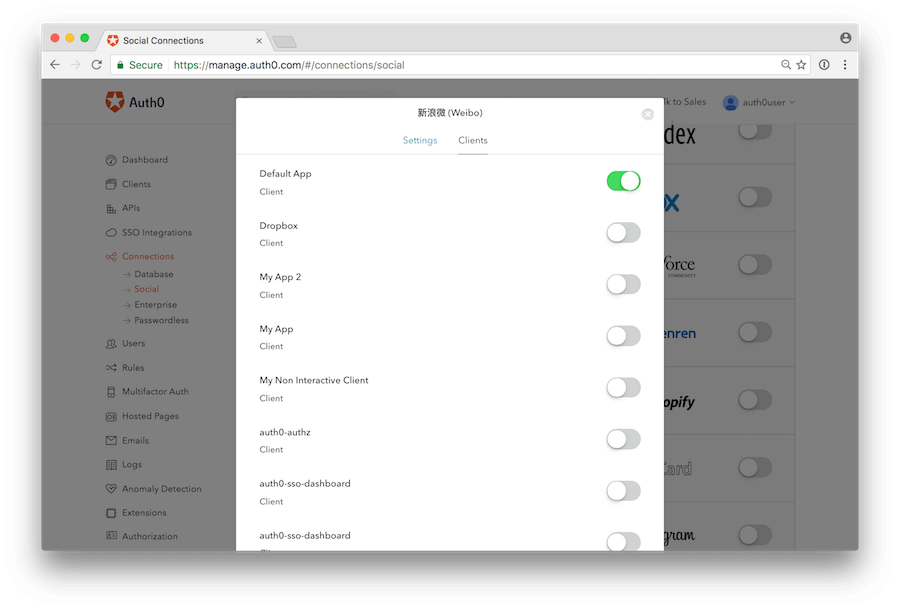 When finished, click SAVE.
On the Connections > Social page of the Auth0 dashboard you should now see a TRY button with the Weibo connection.

Click on this to test the new connection. This should bring up a confirmation page for the connection: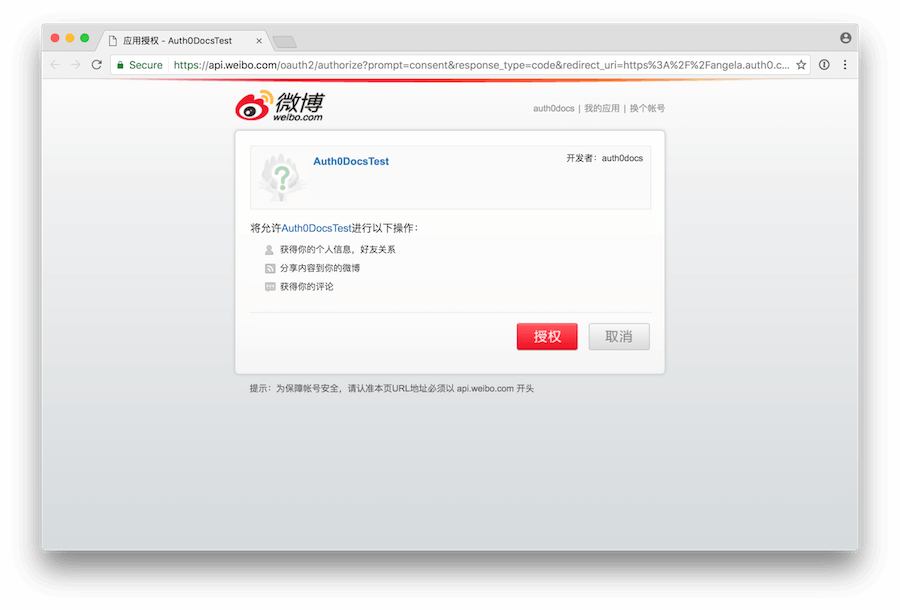 If accepted, you should be able to see the It Works! confirmation page that your connection has been configured correctly.