Mitigate CSRF Attacks with State Parameters
Connect your app to Yahoo!
These steps will guide you through how to create an application with Yahoo! and how to add it as a social connection in the Auth0 Dashboard.
To begin, you need a Yahoo user ID. If you don't have one (login.yahoo.com or admanager.yahoo.com), you need to create one.
Then, go to Yahoo Developer Apps and click on the Create an App button.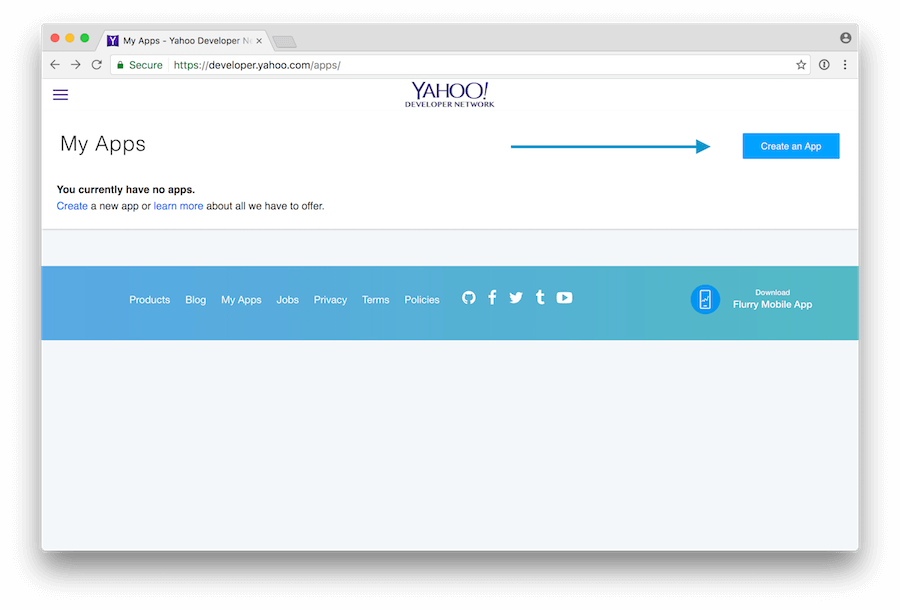 Create an Application Name and select Web Application as the Application Type.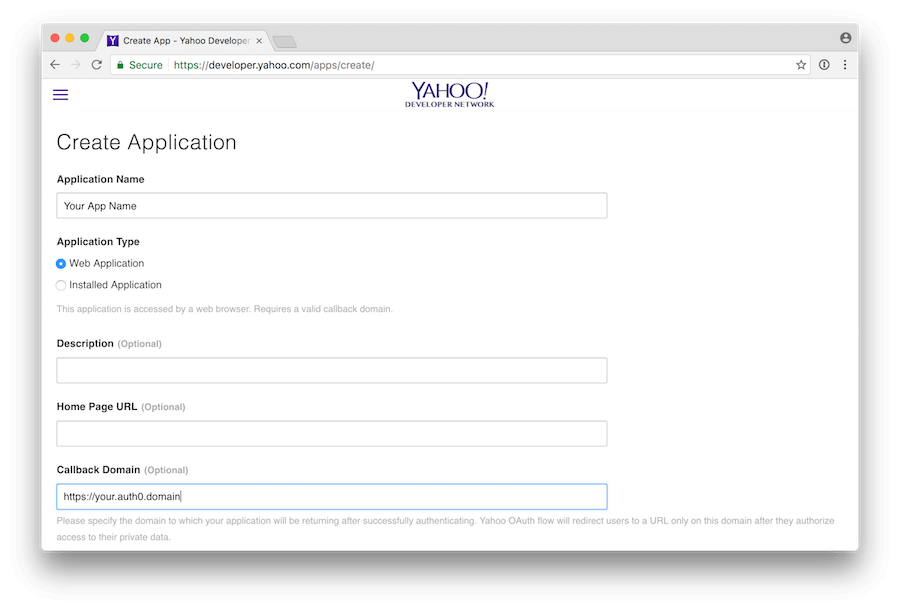 In the nonceCallback Domain field enter:
https://YOUR_DOMAIN
Find your Auth0 domain name for redirects
If your Auth0 domain name is not shown above and you are not using our custom domains feature, your domain name is your tenant name, plus .auth0.com. For example, if your tenant name were exampleco-enterprises, your Auth0 domain name would be exampleco-enterprises.auth0.com and your redirect URI would be https://exampleco-enterprises.auth0.com/login/callback.
If you are using custom domains, your redirect URI will have the following format: https://<YOUR CUSTOM DOMAIN>/login/callback.
For the API Permissions make sure to select at least one user data API: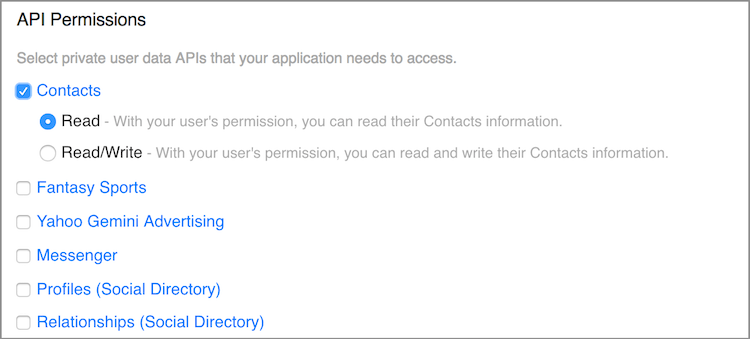 2. Get your Client Key and Client Secret
Once the application is created you will see a Client ID (Consumer Key) and Client Secret (Consumer Secret). Copy these values as you will use them to set up the connection in Auth0.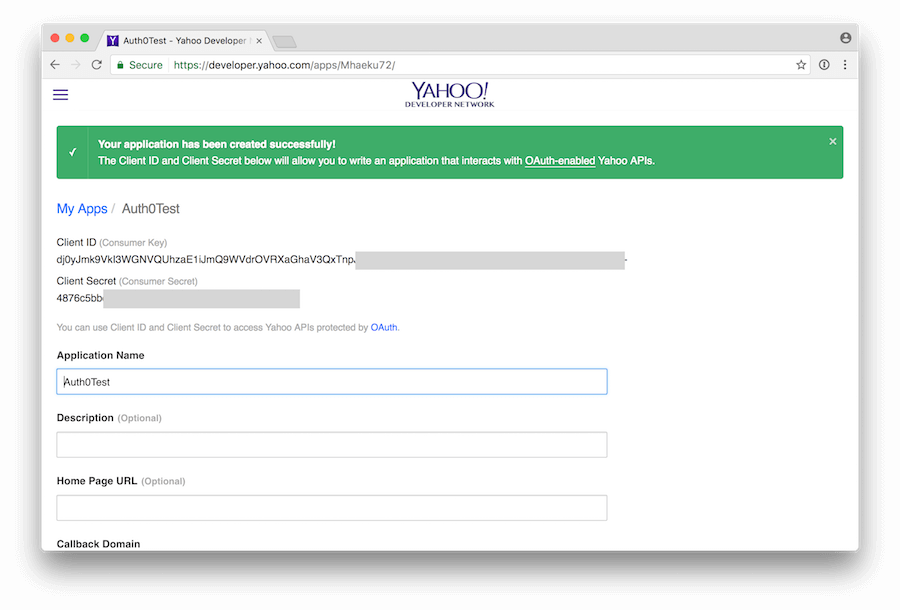 3. Set up the Connection in Auth0
In a separate tab or page, go to the Connections > Social section of the Auth0 dashboard.
Click on the Yahoo! connection.
Enter your Client Key and Client Secret from Yahoo! then click SAVE.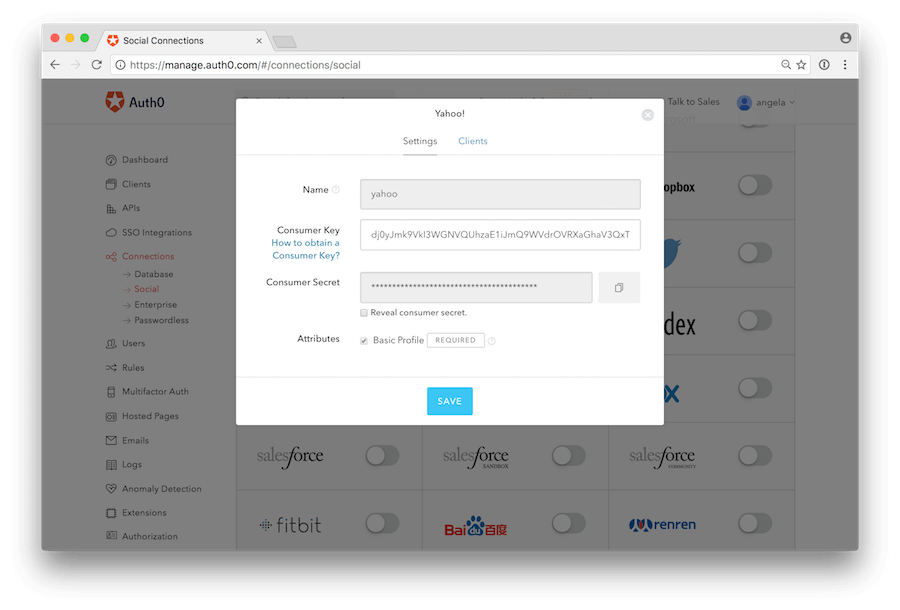 Next click on the Applications tab next to Settings and enable which of your applications will be able to use this connection.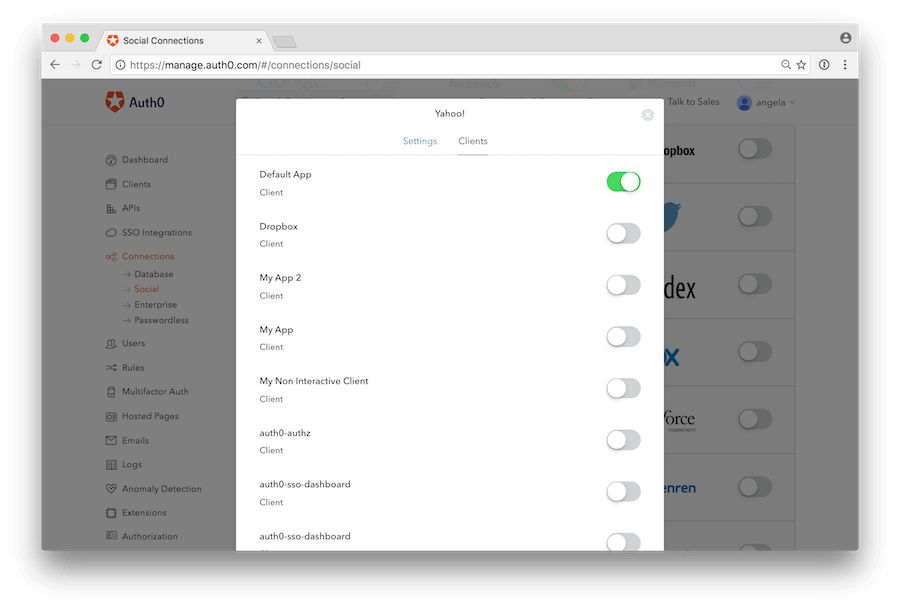 When finished, click SAVE.
On the Connections > Social page of the Auth0 dashboard you should now see a TRY button with the Yahoo! connection.

Click on this to test the new connection. This should bring up a confirmation page for the connection: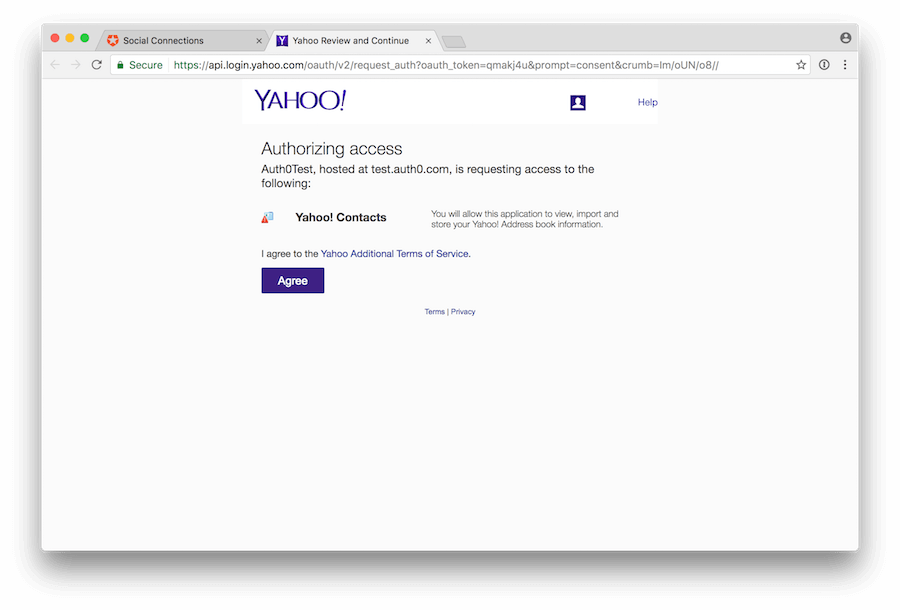 If accepted, you should be able to see the It Works! confirmation page that your connection has been configured correctly.