Obtain an App ID and App Secret for Yammer

To configure Yammer for OAuth connections, you will need to register your Auth0 namespace on the Yammer Developer Center.
1. Login to Yammer Developer Center

Go to Yammer Developer Center and login with your account. Click on Apps in the top menu: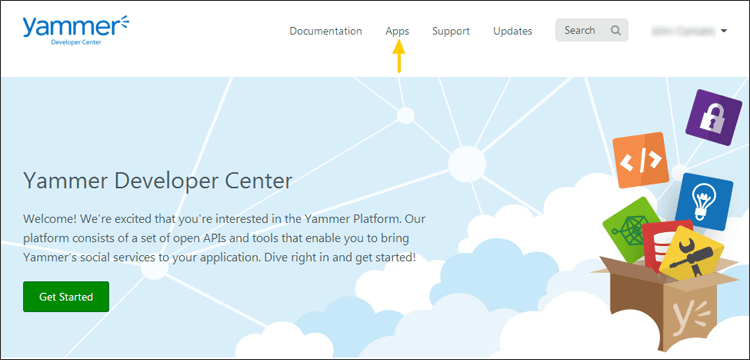 Click on Register an App: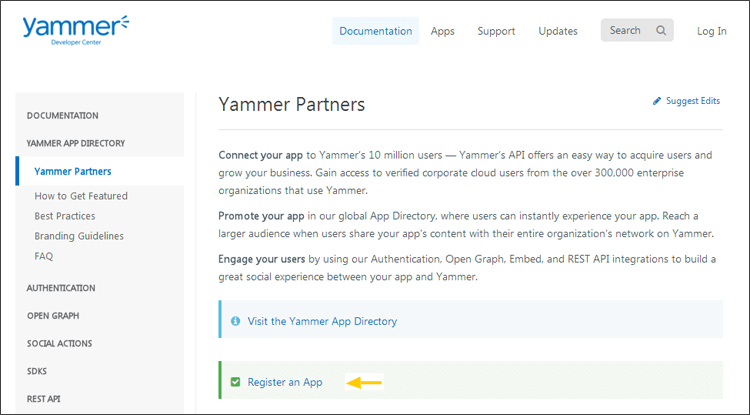 Then click Register New App:

2. Name your application

Name your app and complete the form. For the Redirect URI, enter https://YOUR_AUTH0_DOMAIN/login/callback. Click Continue.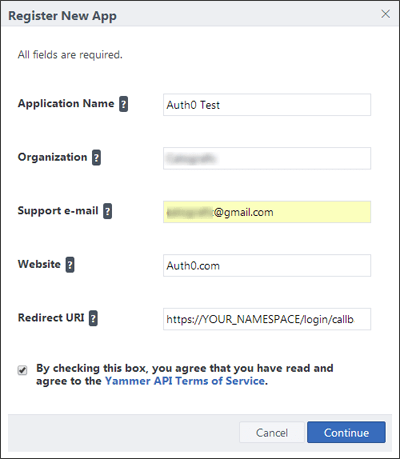 3. Get your Client ID and Client Secret

Once your app is created, your Client ID and Client Secret will be displayed: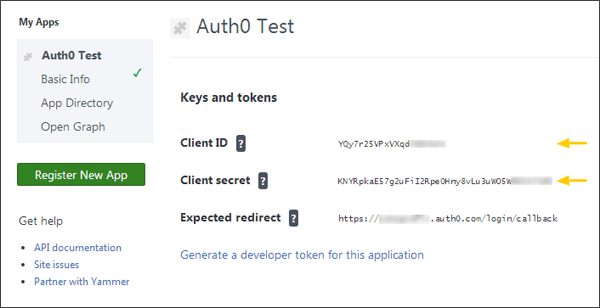 4. Copy the Client ID and Client Secret into Auth0

Go to the Connections > Social section of the Auth0 dashboard and select Yammer. Copy the Client ID and Client Secret from the Basic Info page of your app on Yammer into the fields on this page on Auth0. Click Save: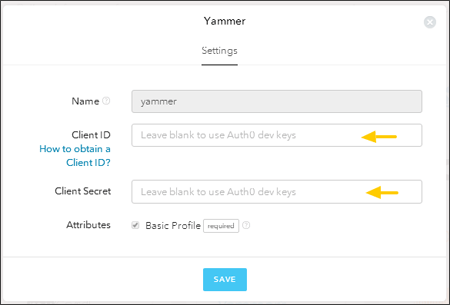 5. Test your app

Go back to the Connections > Social section of the Auth0 dashboard.

If you have configured your app correctly, you will see a Try icon next to the Yammer logo. Toggle on the switch to enable Yammer authentication:

Select the apps you would like to use Yammer authentication with. Click Continue:
Now you can test your new app by clicking Try: