Monitoring the AD/LDAP Connector with System Center Operations Manager
The Auth0 AD/LDAP connector can run as a Service on Windows based machines.
You can monitor the service status using System Center as you would do with any other service.
Open the Add Monitoring Wizard and select the Monitoring Type: Windows Service: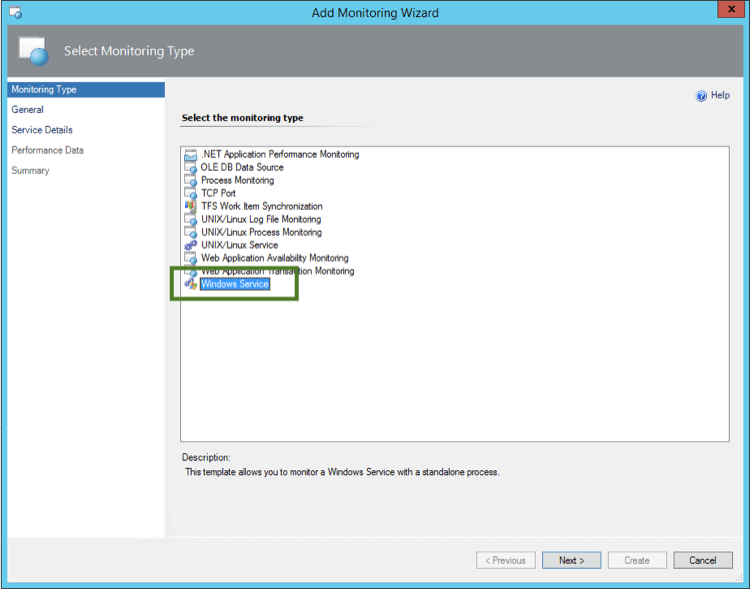 Enter a name and description: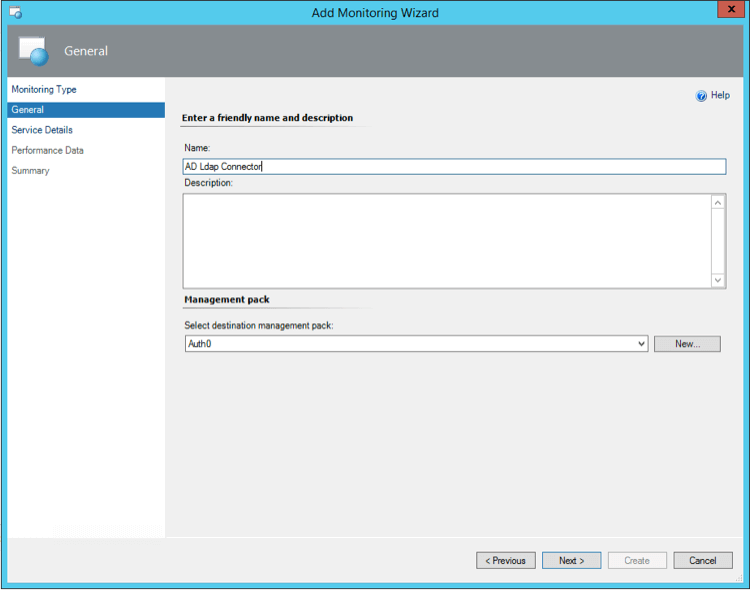 Select the Server in which the AD/LDAP Connector is installed and then choose "Auth0 ADLDAP":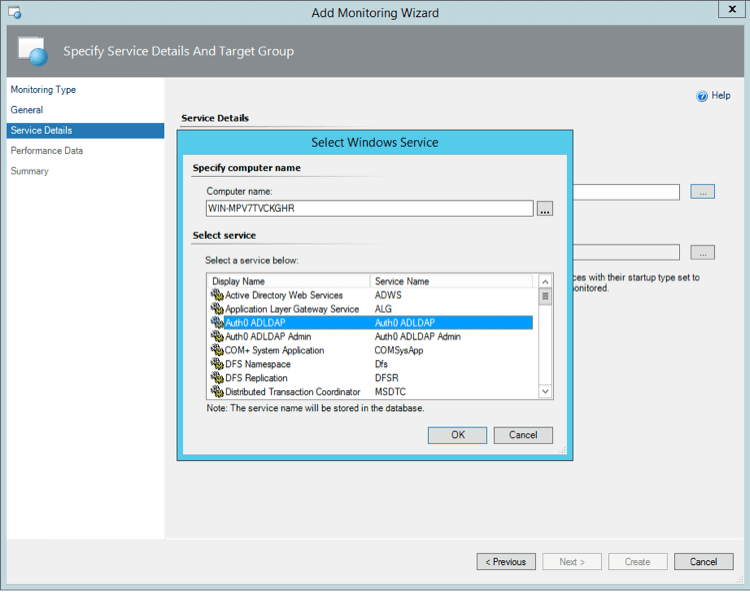 Select the limits of CPU and Memory limits. Eg: 10% of CPU and 200MB of RAM are good limits to trigger alerts.
We also recommend setting up a synthetic transaction to monitor end-to-end authentication. See Monitor Auth0 Using SCOM for more information.
AD/LDAP Connector Health Webtask
Here is a way to monitor health of AD/LDAP connector from Auth0 perspective. This can be done in addition to monitoring from an infrastructure perspective.