This guide will show you how to set up an add-on for an application using Auth0's Dashboard.
Navigate to the Applications page in the Auth0 Dashboard, and click the name of the Application to view.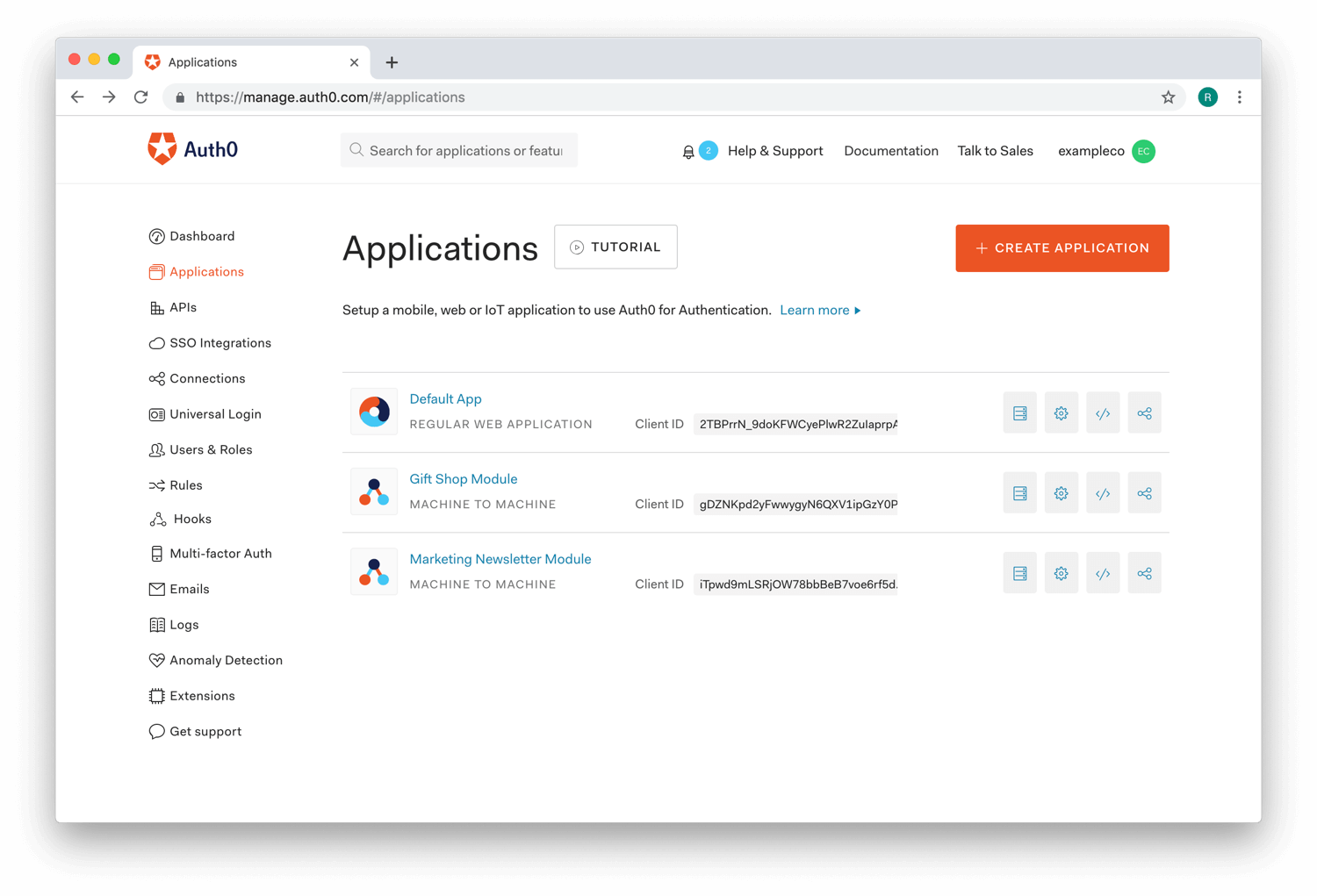 Click Add-ons, and enable the toggle for the add-on you want to set up.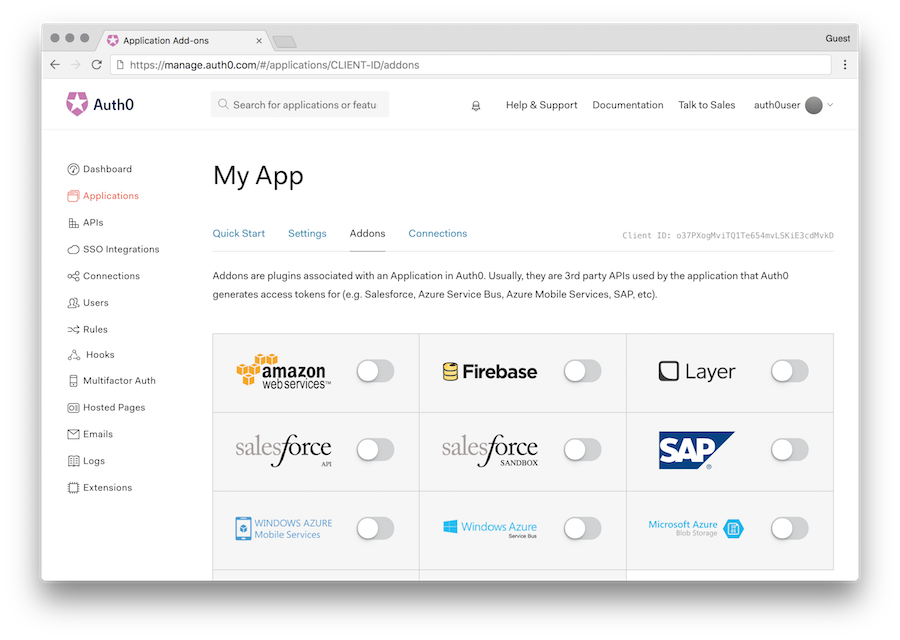 Each integration is different and requires different parameters and configuration. Once the add-on is activated, you will see tailored instructions with details on how to integrate with it.
For more info about using Auth0 to authenticate and authorize add-ons, see:
For more info on how to use delegation with the Amazon Web Services (AWS) API Gateway, see the AWS API Gateway Tutorial.