Auth0's Generic Error Pages

Throughout the authentication process, your users may encounter errors. Auth0 provides you the option of using custom error pages, but you may also choose instead to use the generic error page that Auth0 provides to alert the user of said errors.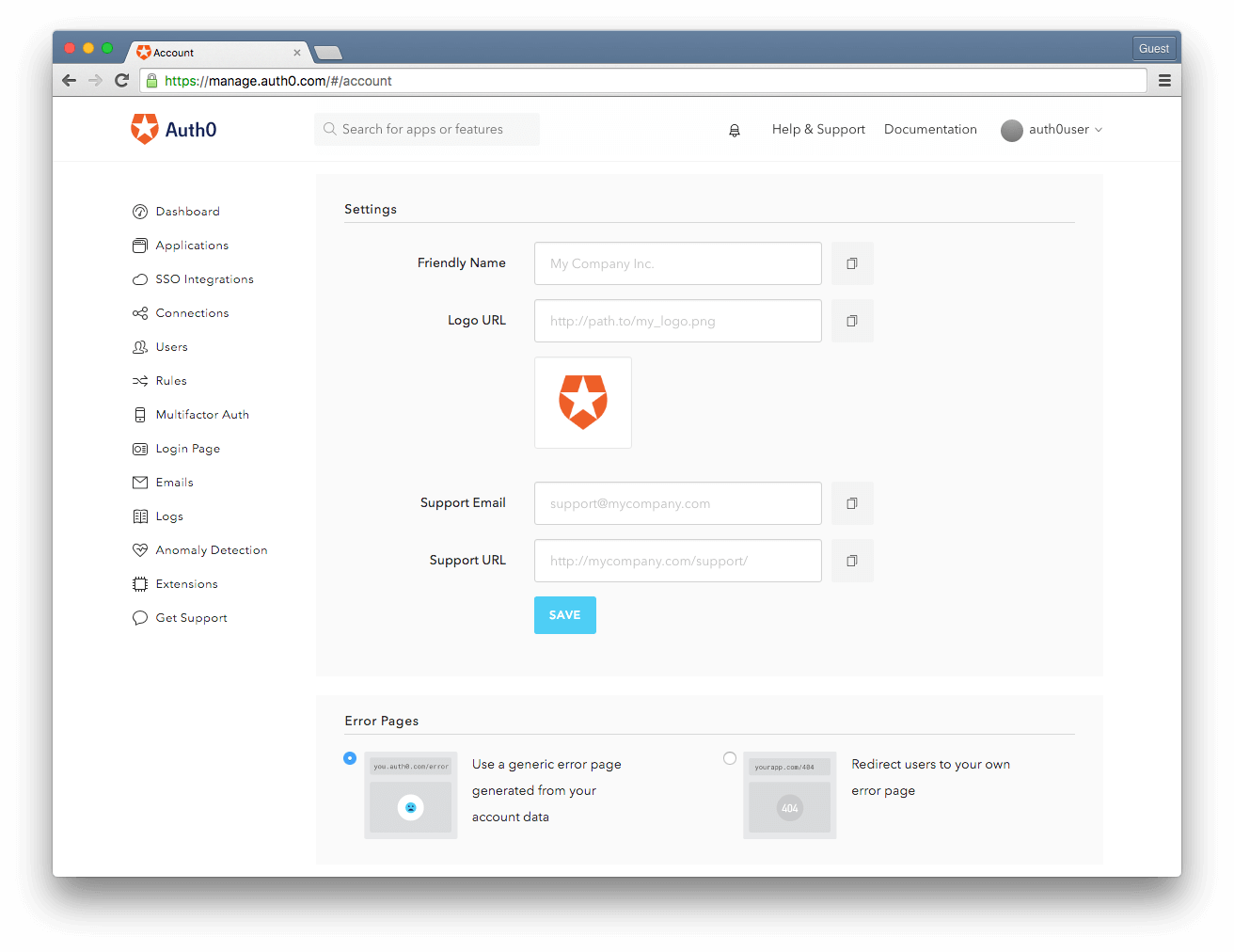 By going into the Account Settings page of the Management Dashboard, you may customize your Auth0 error page with the following fields:
Friendly Name: the name of your company;
Logo URL: the URL to your company logo;
Support Email: the email address of your company's support team;
Support URL: the URL to your company's support page.
In addition to these fields, the error page returns the follow information to assist you in troubleshooting the error:
Client ID: the identifier for the client;
Connection: the Connection used at the time of error;
Language: the language set to be used at the time of error;
Error: the code corresponding to the error that occurred;
Error Description: a description of the error that occurred;
Show Log URL: the link to the error logs, if available;
Title: the friendly name of the tenant;
Tenant: the tenant information (the friendly name, logo URL, support email, and support URL fields that you may customize).