Delete Hooks Using the Command-Line Interface
Beta
The Auth0 Command-Line Interface (CLI) allows you to delete Hooks associated with specific extensibility points within the Auth0 platform if you no longer need them.
Prerequisite: Set up the Webtask CLI
Before proceeding, you'll need to set up the Webtask CLI. You can find instructions for installing and configuring the Webtask CLI in the Dashboard > Webtask page.
The wt-cli package also includes the auth0 binary, allowing you to use the Auth0 CLI.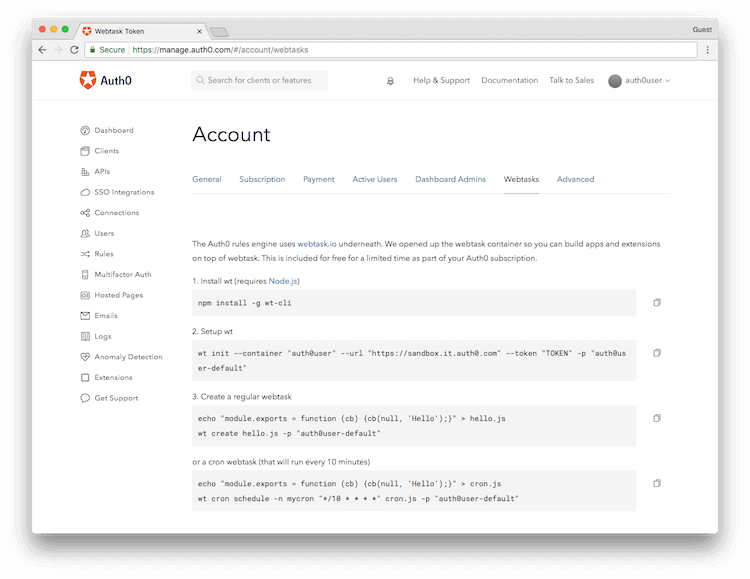 Please note that all of the examples on this page use auth0-profile as the name of the profile. This is the same profile name used when installing wt-cli and can be obtained from Step 2 of the instructions set located on Auth0 Management Dashboard's Webtask page.
If you need to delete an existing Hook, use the following command:
auth0 rm my-extension-1 -p auth0-default