Delete Hooks Using the Dashboard
Beta
The Auth0 Management Dashboard provides a visual interface for working with Hooks. With the Dashboard, delete Hooks that you no longer need.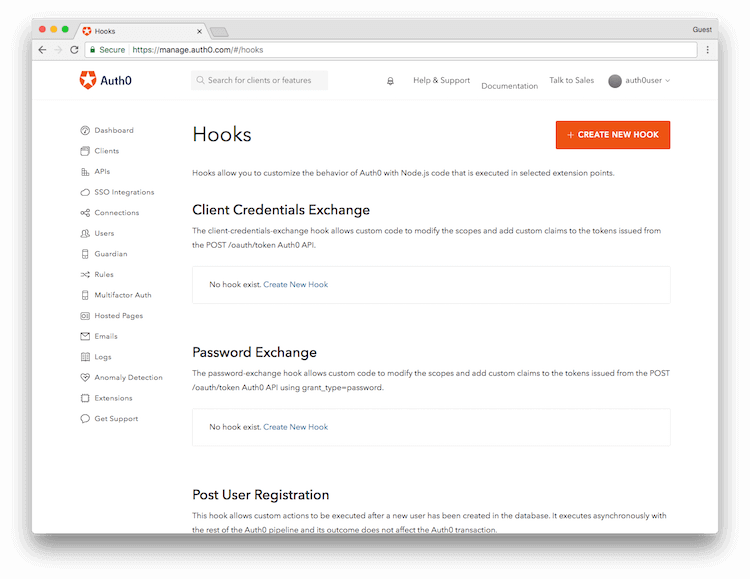 In the Hooks page of the Management Dashboard, find the Hook you want to edit.
Click the Gear icon next to overview Hook.
Click Delete.
Confirm that you want to delete overview Hook by clicking YES, DELETE HOOK.