Concur integration

In this tutorial, you will learn how to add Single Sign On (SSO) to Concur using Auth0. Your users will be able to log in using any of our Social Identity Providers (Facebook, Twitter, Github, etc.), Enterprise Identity Providers (LDAP, Active Directory, ADFS, etc.) or with a username and password.
1. Create a new application

Navigate to the SSO Integrations section of the dashboard and choose Concur from the list of apps: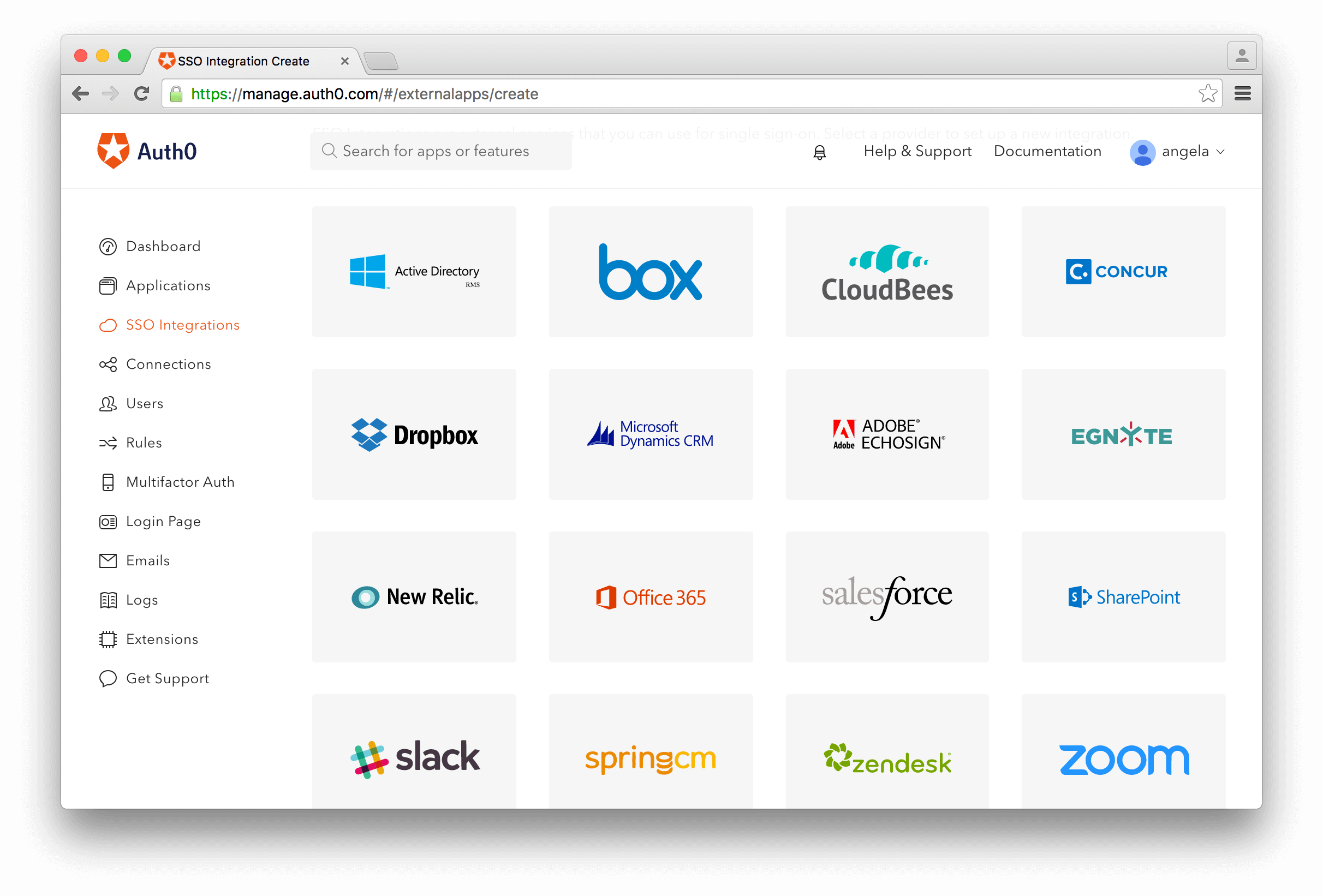 2. Name your app and click Save: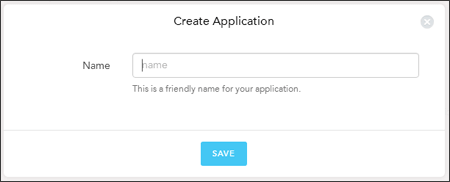 3. Follow the live documentation

Now you will be directed to a tutorial for this integration containing information customized for your account. You may need to enter information from Concur. Simply follow each of the steps as shown: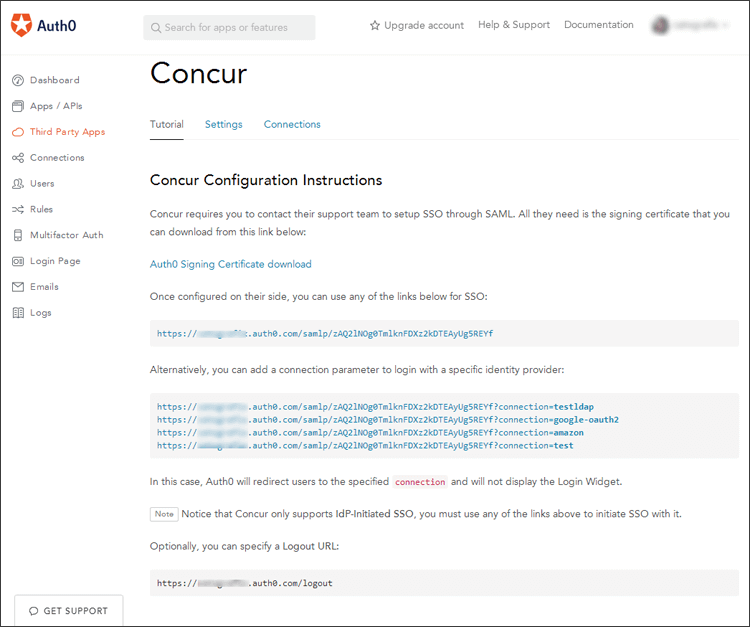 4. Configuration complete

You have successfully configured Concur to use Auth0 as the SSO broker.