Enable Ability to Query Users from a Google Apps Domain

In order to query Google Apps domain users, you must enable API access.

Note: You must be a Google Apps domain administrator to make these changes.
Log in to the Google Apps Admin console, and select Security.

Check Enable API access.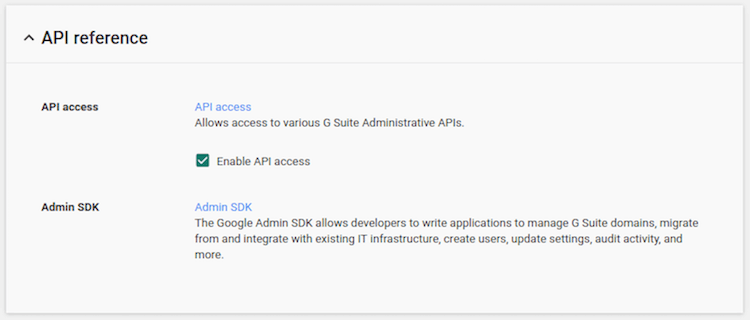 Keep reading