Migrate Users from Gigya to Auth0
The tutorial will walk you through the process of configuring a custom database connection to import users from Gigya. It assumes that you have an Gigya account.
Configuring the Custom Database Connection
1. Create a Custom Database
You can create a new database connection in the Connections > Database section of the Dashboard.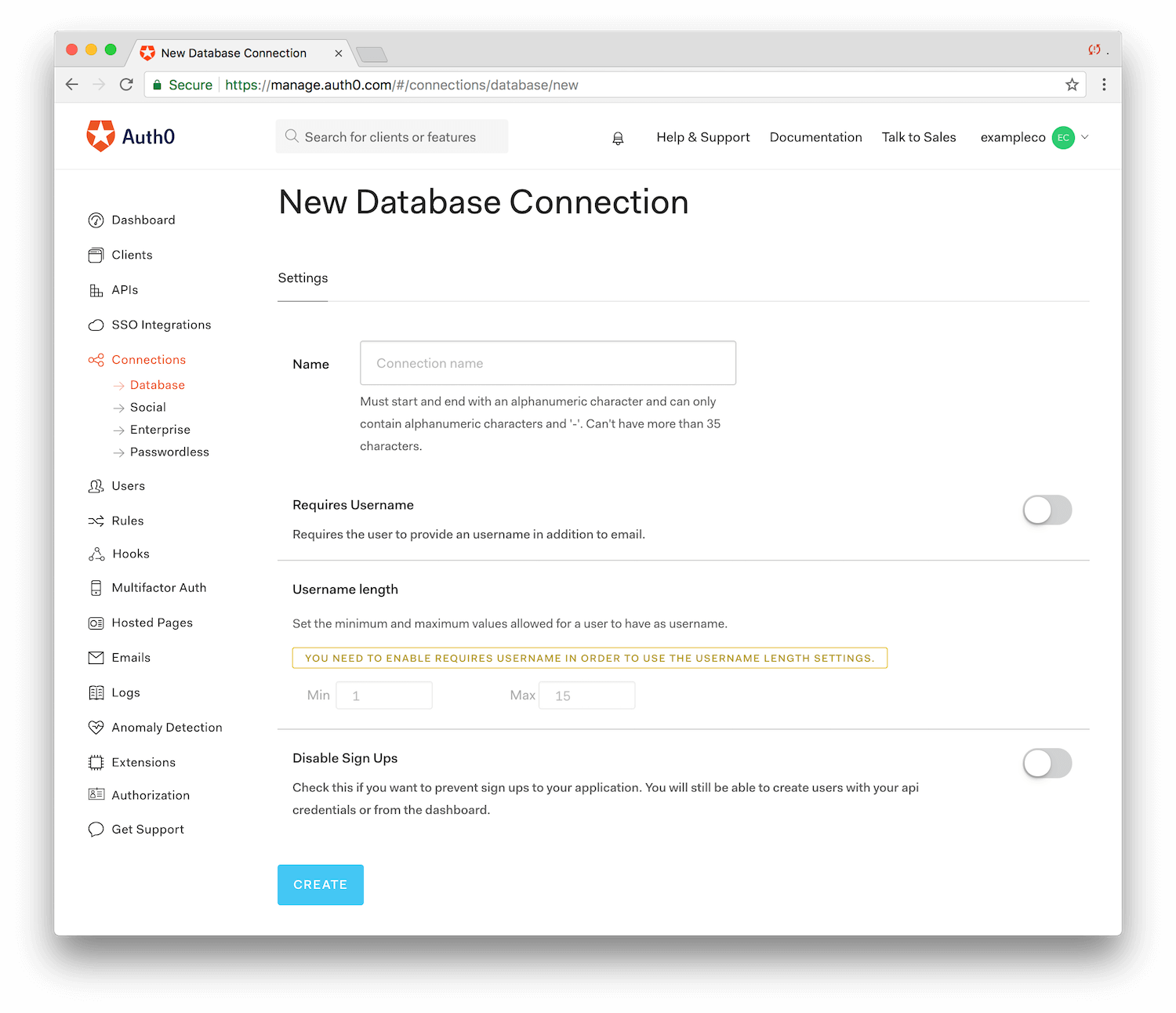 2. Connect the Database to Application
Now you'll need to connect your database to an application. Navigate to the Applications tab of your database settings, under the Applications Using This Connection heading you can enable the database connection for each application.
You can use Gigya's IdentitySync to transform and export user data to match a target schema. For more details on this process, see Gigya IdentitySync: Using IdentitySync.
Follow the instructions to transform your Gigya database's user data to Auth0's user schema and export the transformed data to JSON format.
Next, you can import your Gigya users into Auth0 with the User Import/Export Extension or the Management API.
Import Users with the User Import / Export Extension
Go to the Extensions section of the Dashboard. Select the User Import / Export extension and install it. Once the extension is installed, you can click it to open an import/export interface that looks like this: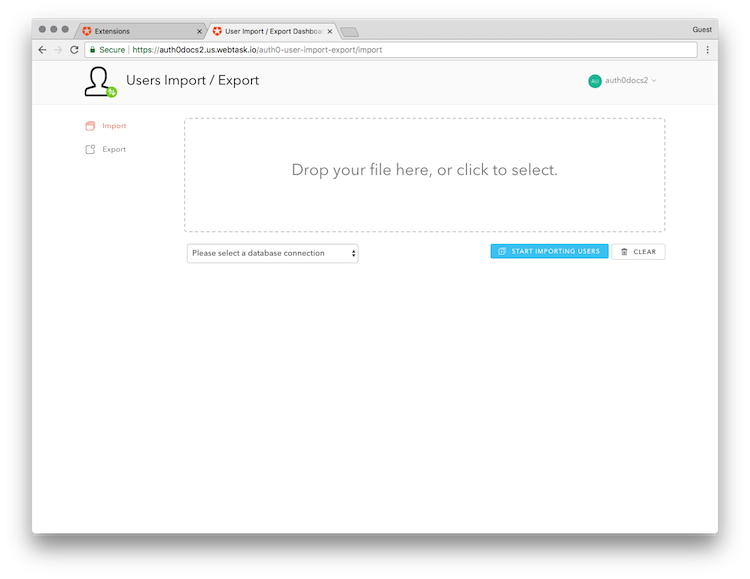 Drag your exported Gigya users JSON file into the designated upload area and select the database you created earlier. Click the Start Importing Users button to begin your import.
Import Users with the Management API
As an alternative option to using the User Import/Export extension, you can leverage the Auth0 Management API to create a job to import your users to Auth0. For further instructions on this process, see the Bulk User Imports with the Management API page.