Give Your Customers a Unique Travel Experience with Identity
Identity is foundational to increasing brand loyalty, and innovating a competitive edge for your travel app.
Increase Brand Loyalty
with Personalization
Customers have access to an unprecedented amount of travel information, peer reviews, pricing comparisons and tools, making brand loyalty more elusive than ever.

Personalize the travel experience for your end-users and business customers to gain a competitive edge.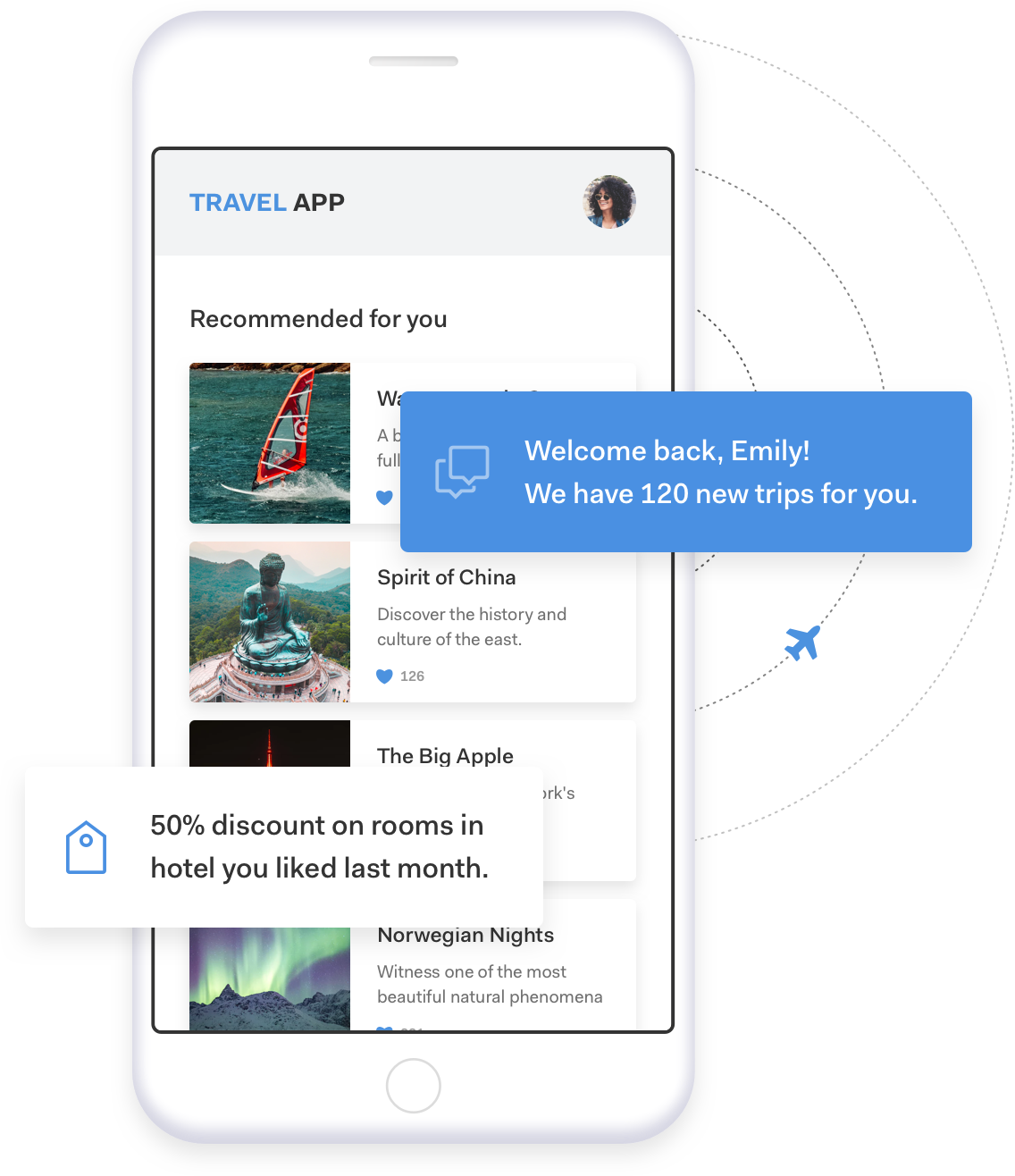 Easily Add Value for B2B Customers and Partners
Your B2B SaaS travel customers will require your application to connect with their own identity providers and user databases before they consider purchasing.

Further, partners and service providers require a smooth route to input robust and real-time booking options for end-user customers through your app.