Overview
You can easily and quickly connect your apps, choose identity providers, add users, set up rules, customize your login page and access analytics from your Auth0 dashboard. It really is identity made simple for developers.
Apps
Easily connect any application on any device,
running on any platform.
https://manage.auth0.com/apps
Any application on any device
and any platform
Tell us what you want to connect and get a seed project or customized instructions for connecting an existing app.
Multiple SDKs
Access open-sourced official SDKs for
all popular web, mobile and native platforms, tailored to your specific account.
Login Box Integration
Use our Login Widget or your own UI. Either way, we'll help you set it up (with just a few lines of JavaScript).
From our customers
"The Auth0 platform makes it easier for our developers and engineers to swiftly implement something ordinarily complicated."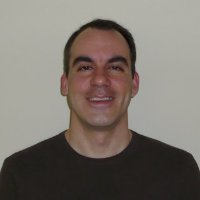 Stephen Berard,
Senior Global Software Architect at Schneider Electric
Users
Add or remove users, modify profile and authorization attributes,
and identify root-cause user login issues in minutes with a simple,
intuitive and powerful web interface.
https://manage.auth0.com/users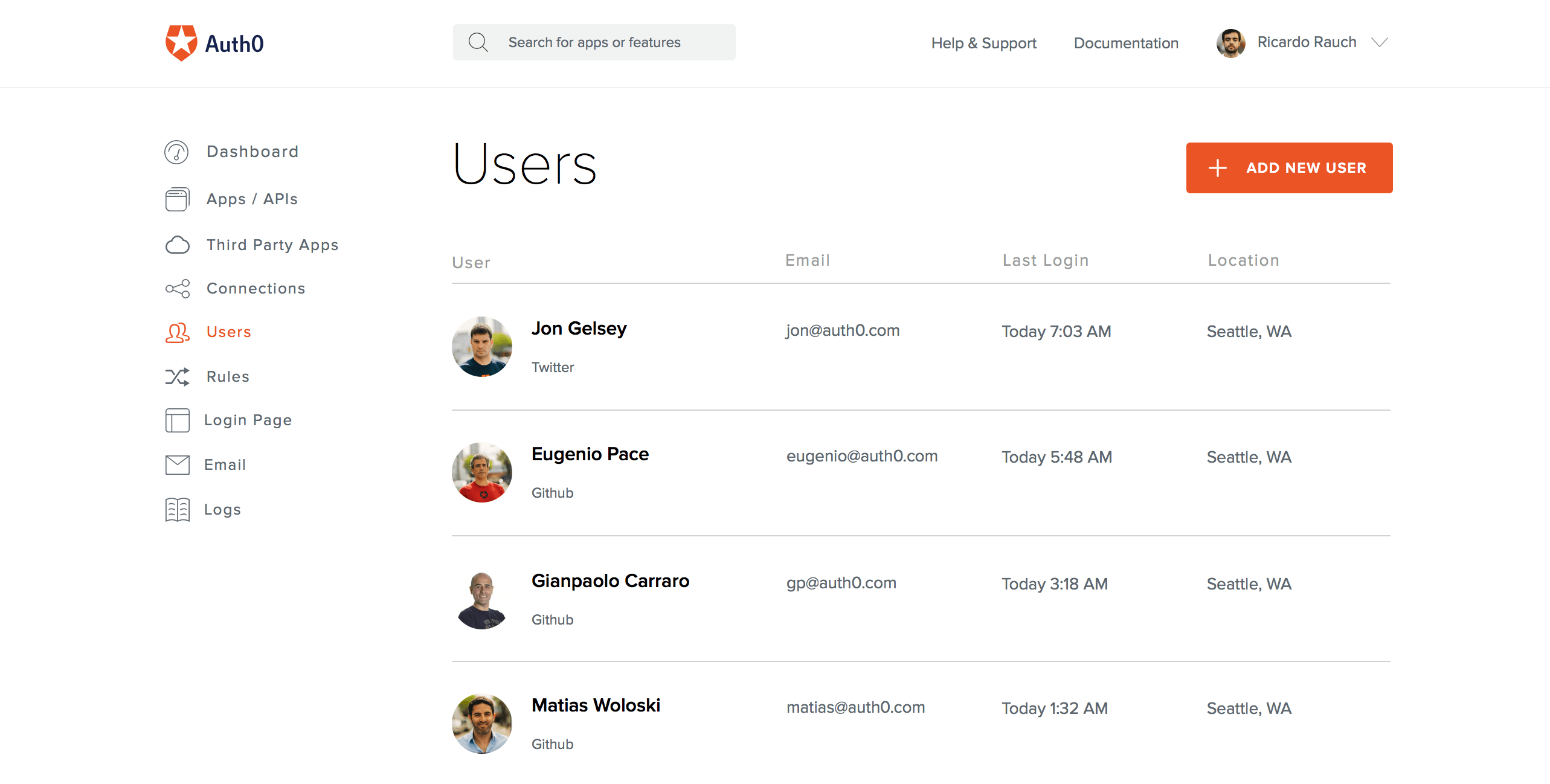 Profiles
Access detailed profile information for each of your users, including authentication details, devices, login history and locations.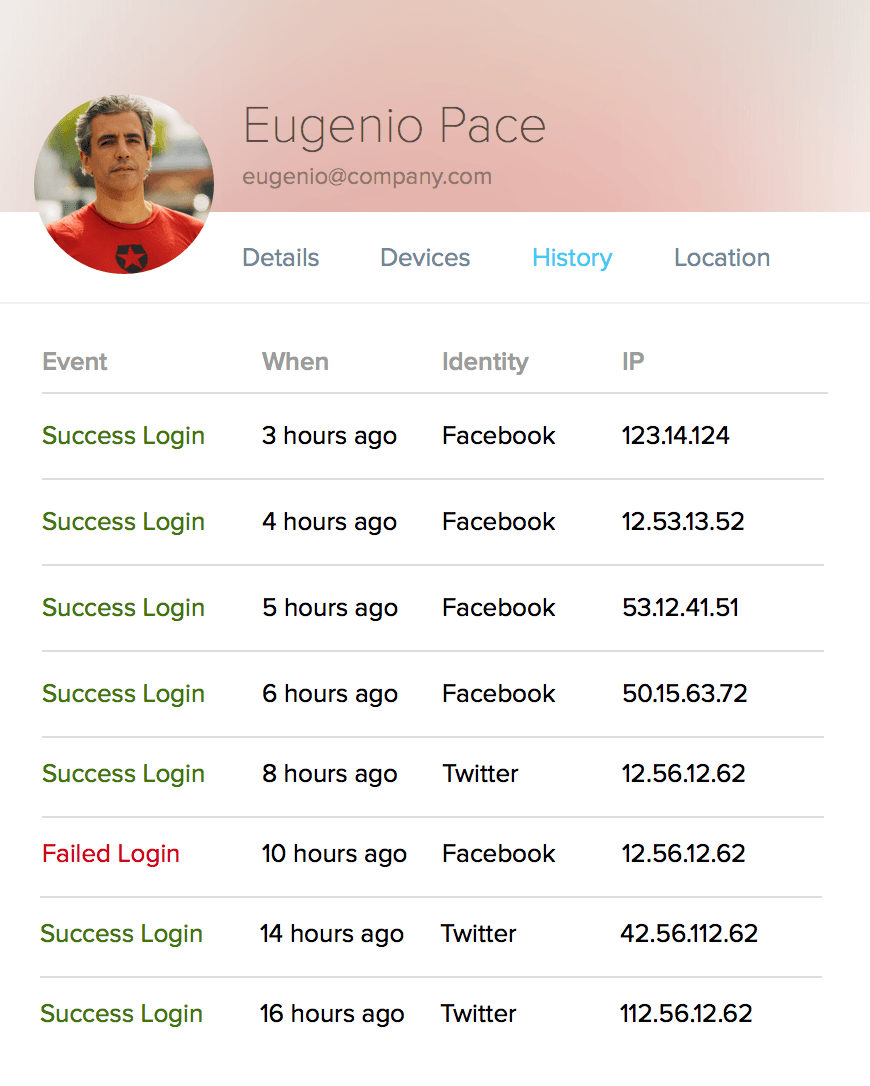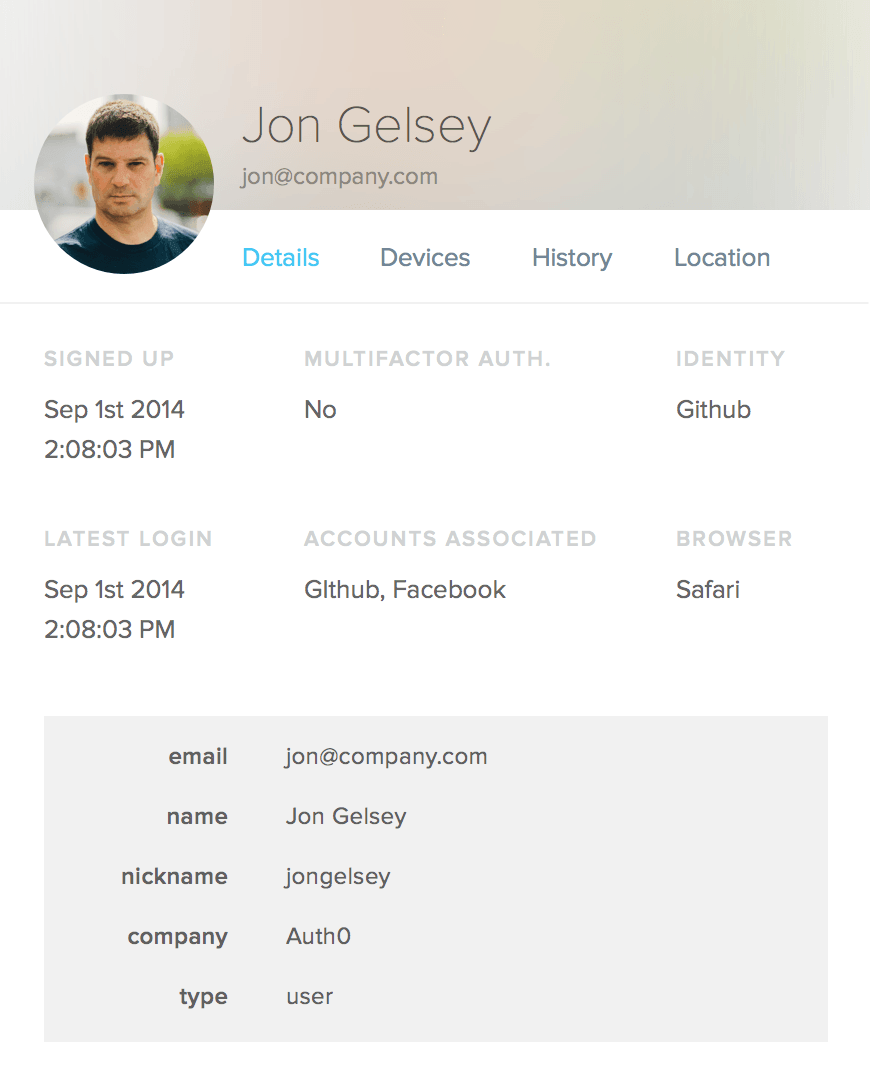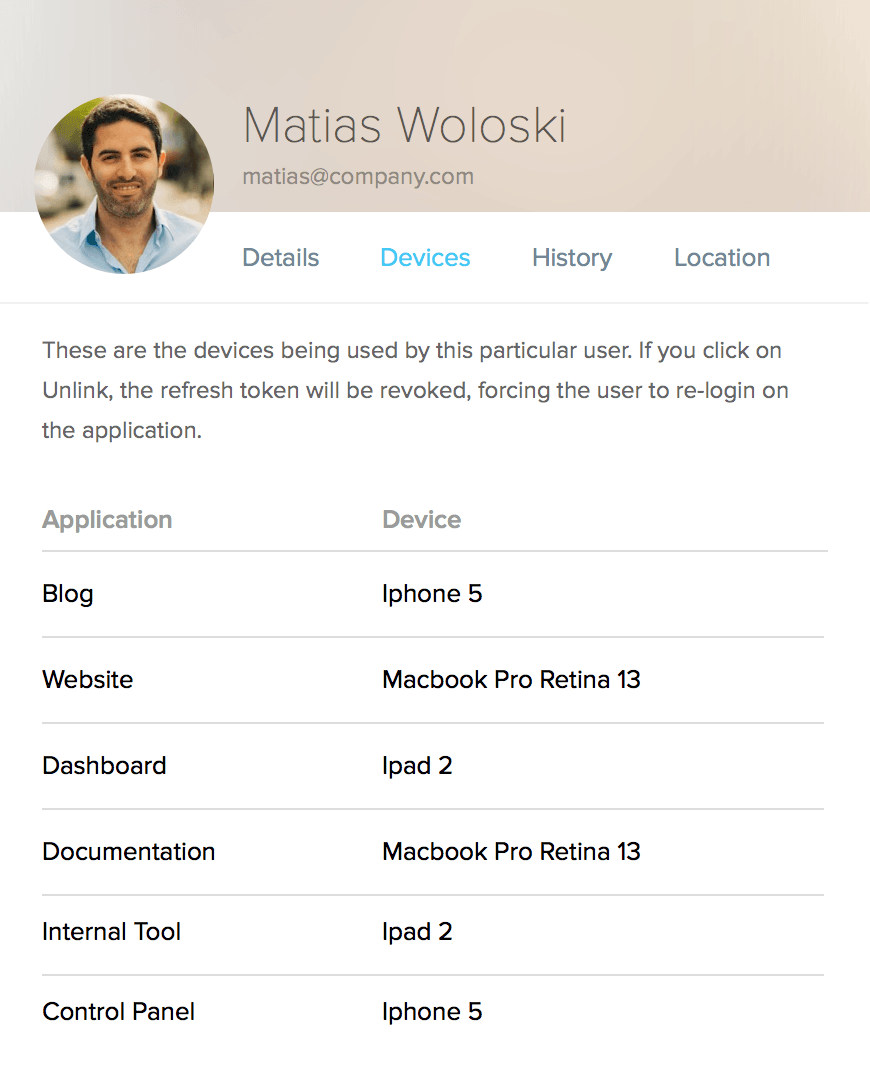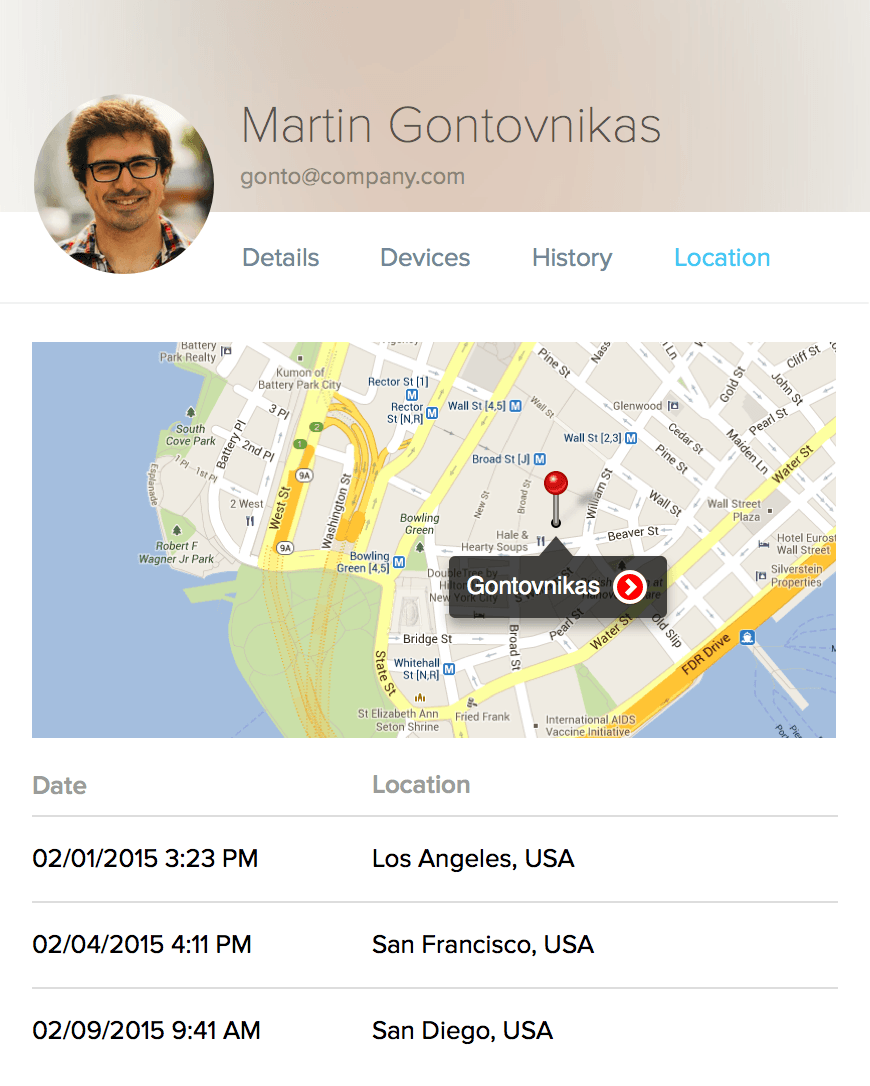 Connections
Connect your users to your apps in whatever ways you choose.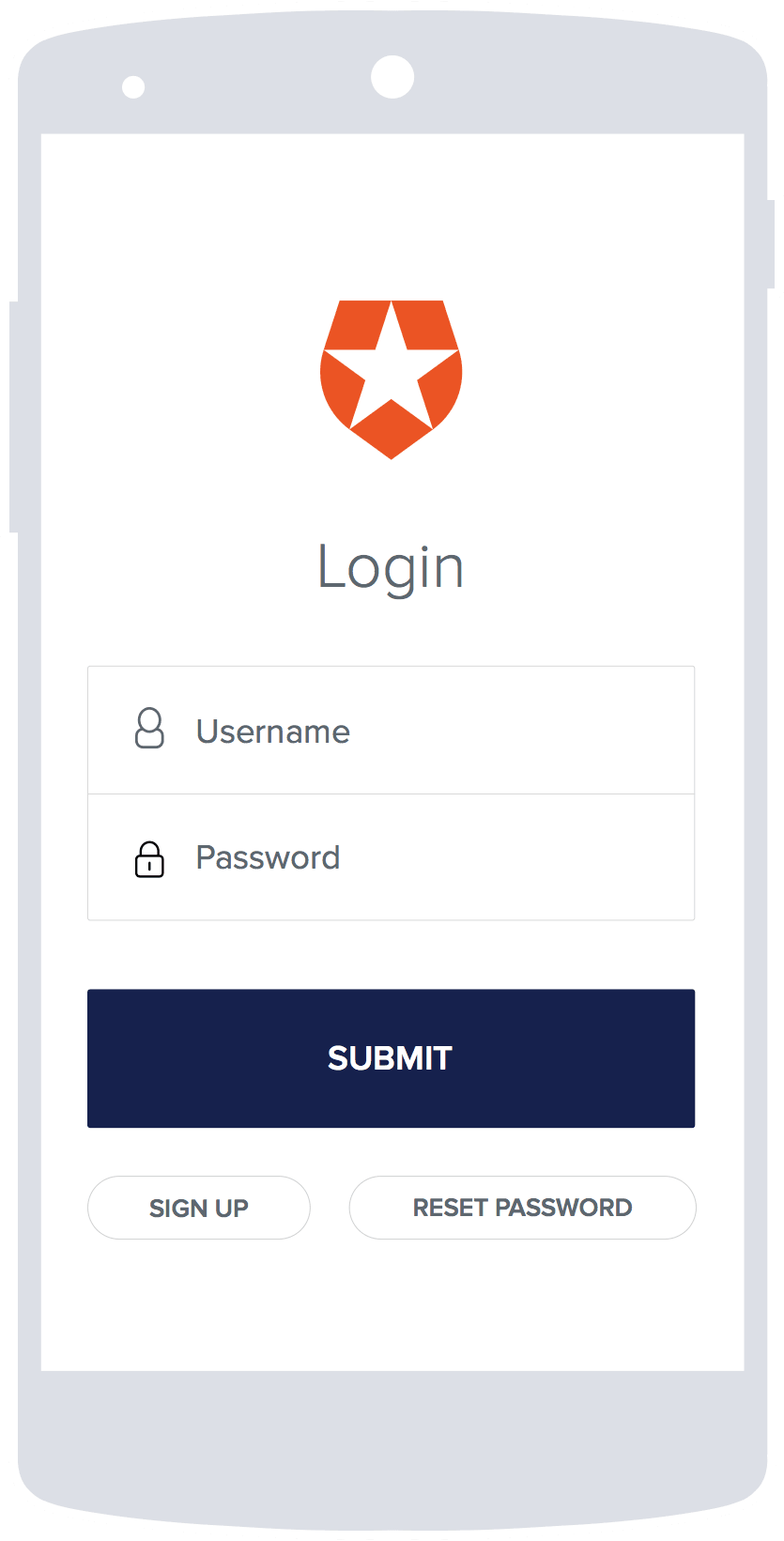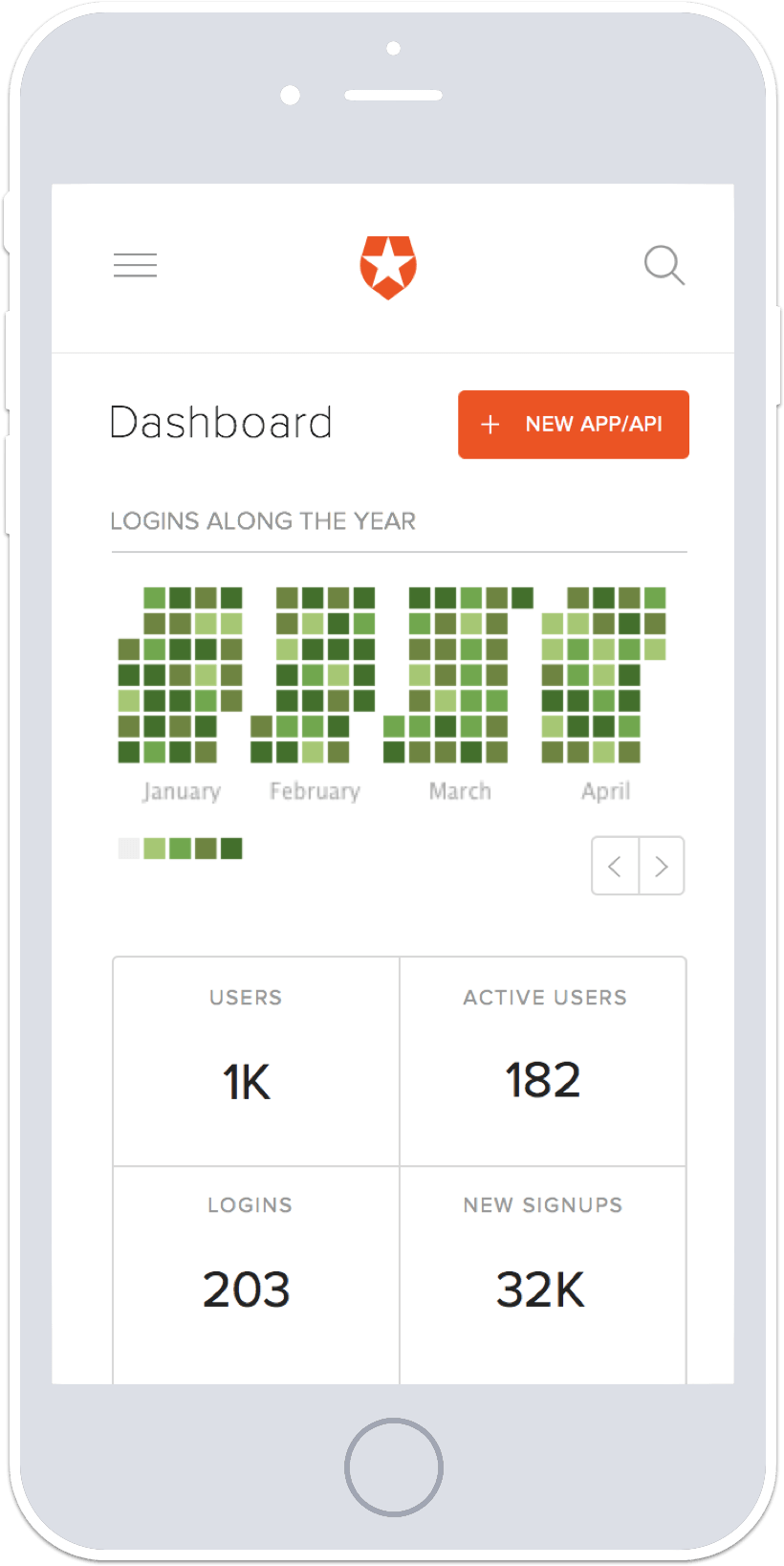 Mobile Ready
Auth0 works with every popular mobile platform, including iOS, Android and Windows Phone 8. Users can seamlessly authenticate through the mobile-ready Lock widget and, coming soon, you'll be able to access your dashboard through a mobile-friendly interface, too.
Support 24/7
We're always available to help. Browse our documentation or reach out via email or chat, anytime. We'll do what it takes to continually delight our subscribers.
Fair Pricing
Get a full-featured, free developer account. No credit card required. No commitment. When you're ready to go to production we've got flexible pricing plans to fit your needs.
Logs
Access user logs showing login and registration information for a rolling two-day time frame, or upgrade your account to see and search logs for longer periods of time.