What You Get
Our plugin makes it easy to connect WordPress to any login system. We have them all covered – from Facebook to Google, from Active Directory to LDAP. Our simple dashboard puts you in control – secure your WordPress site instantly.
Social Login
Add Google Authentication, Facebook Login, Twitter and Microsoft Account to your WordPress site. Go beyond with many more including GitHub, Yahoo!, PayPal & AOL. If you can think of it, we can connect to it.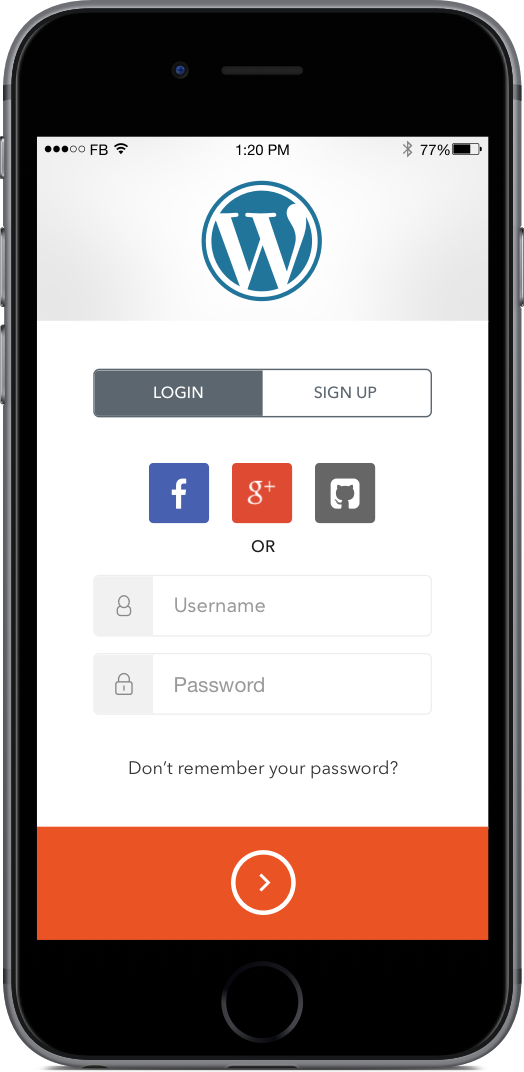 Enterprise Authentication
Connect your WordPress site in minutes to common enterprise authentication systems like Active Directory, ADFS and LDAP. Something else? We have Azure, Saleforce, Office 365 and any other enterprise system you can think of.
Multi-Factor Authentication
You can easily set up multi-factor authentication to secure your site. We integrate with common systems like Google Authenticator and more.
How it Works
Our plugin replaces and extends your existing WordPress login box. All your existing users are still there, only now you can also let people login with any system imaginable. It's simple:
2
Install the plugin on your WordPress site. Go to Plugins > Add New and search for "Auth0"
3
Connect the two. When installing the plugin it will prompt you to log in to Auth0
That's it, you're done!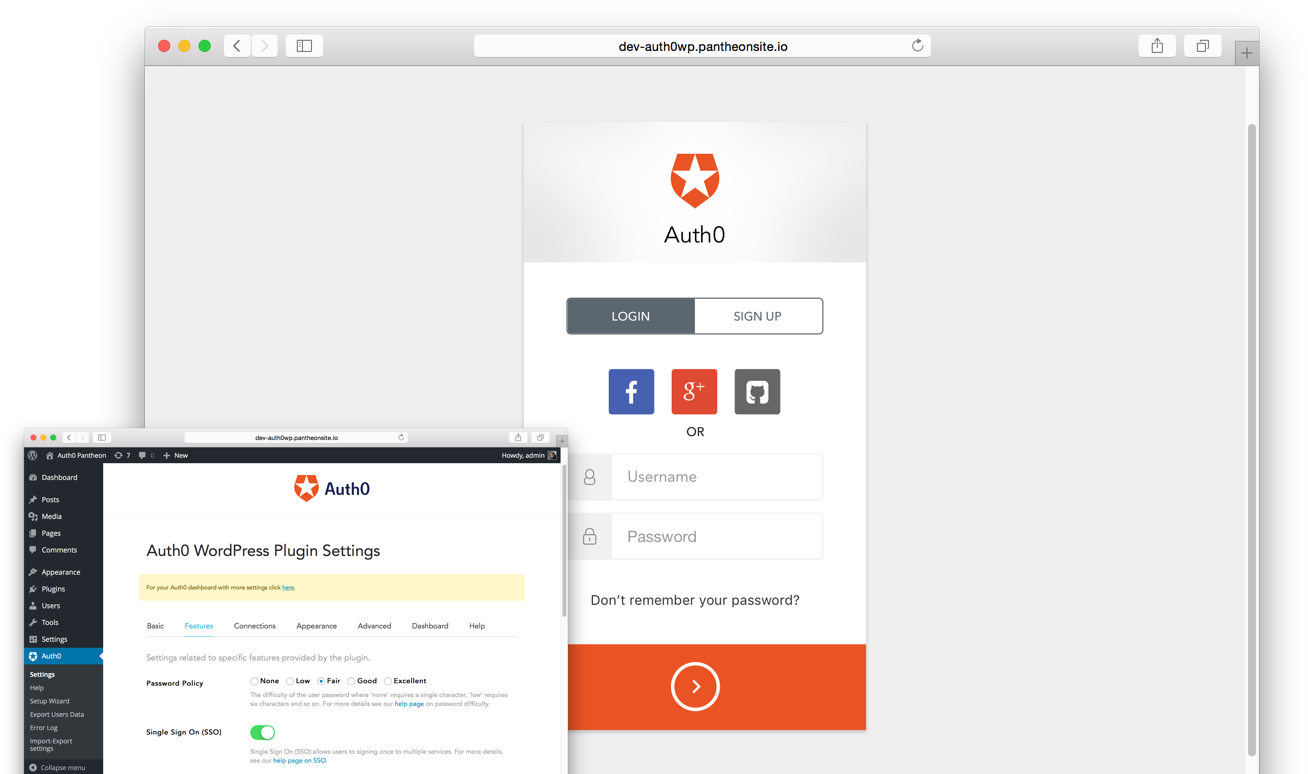 Control your site
The Auth0 plugin allows you to control and secure your login environment with a simple and powerful settings page. Simply go to Plugins > Auth0 on your WordPress admin page.
And More
Want more control? Login to your Auth0 dashboard for advanced features and fine tune control over every detail of the login experience. Customize your login form and fire JavaScript events with the dashboard.
Start your free trial today