Connect your app to Microsoft Office 365 (Deprecated)
To configure Microsoft Office 365 connections, you need to a register an application in the Seller Dashboard.
1. Log into the Seller Dashboard
Log into the Seller Dashboard, then select client ids.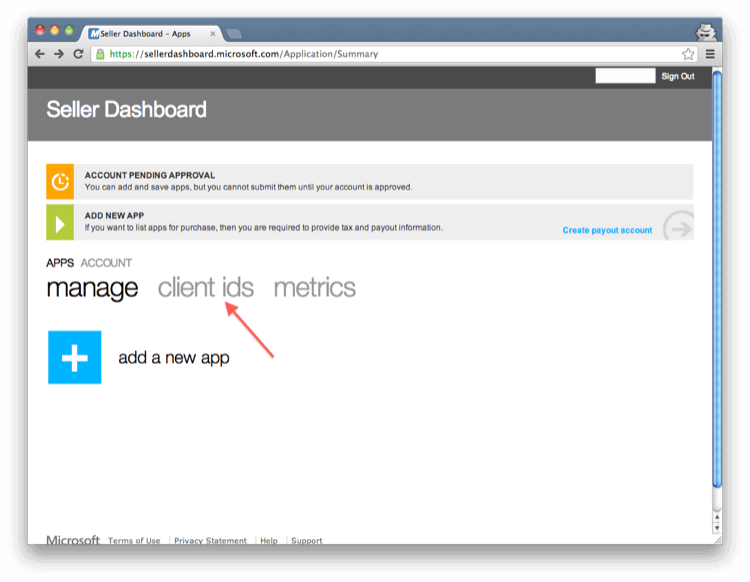 2. Create a new OAuth client id
Select Add a new oauth client id.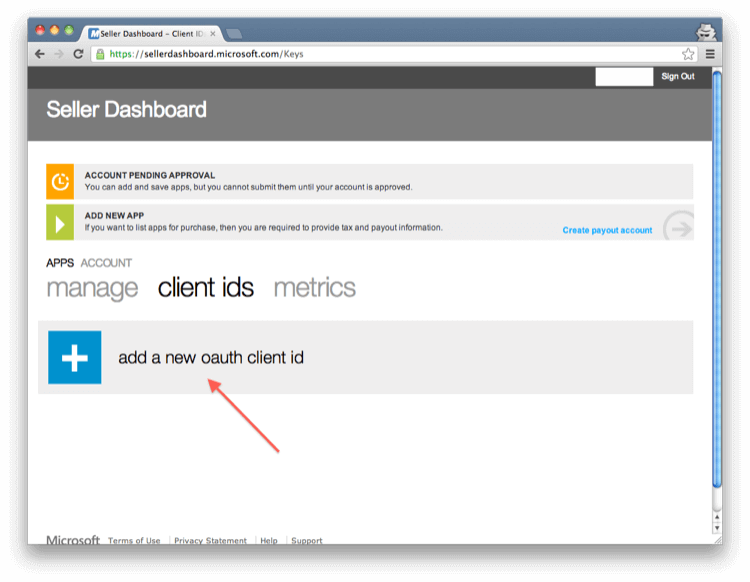 Complete the form with your app information:
Friendly Client ID Name: YOUR_APP_NAME
App Domain: YOUR_DOMAIN
App Redirect URL: https://YOUR_DOMAIN/login/callback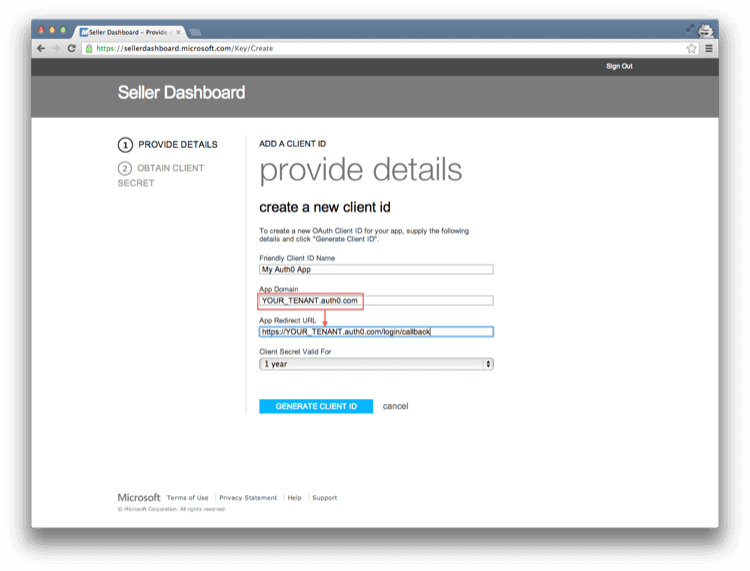 3. Generate the ClientId and ClientSecret
Once you have completed the form, click GENERATE CLIENT ID. Your ClientId and ClientSecret will appear on the page.
This is your only opportunity in Office 365 to copy the ClientSecret, it is not shown anywhere else once this window is closed.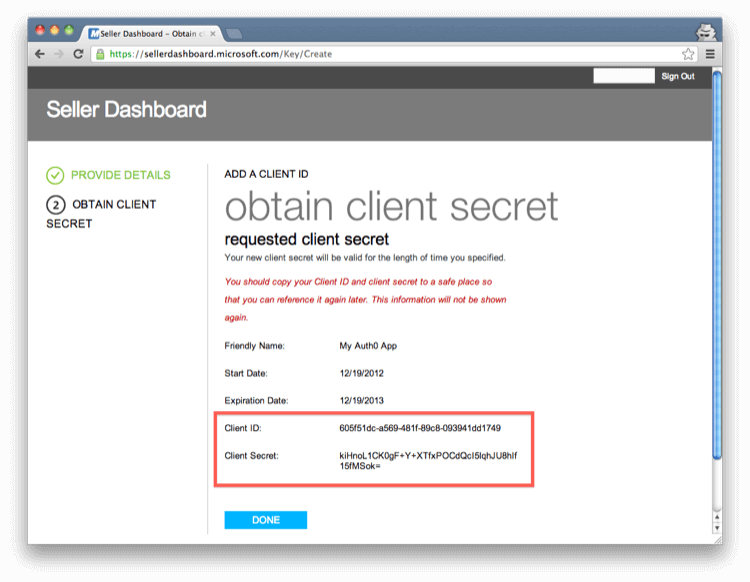 In your Auth0 dashboard, select Connections > Enterprise, then select Office 365.
Copy the ClientId and ClientSecret from the Seller Dashboard into your Office 365 connection settings on this page.