Update Access Token Lifetime
This guide will show you how to change the Access Token lifetime using Auth0's Dashboard.
Navigate to the APIs page in the Auth0 Dashboard, and click the name of the API to view.

Locate the Token Expiration (Seconds) field, and enter the appropriate Access Token lifetime (in seconds) for the API. When finished, click Save Changes.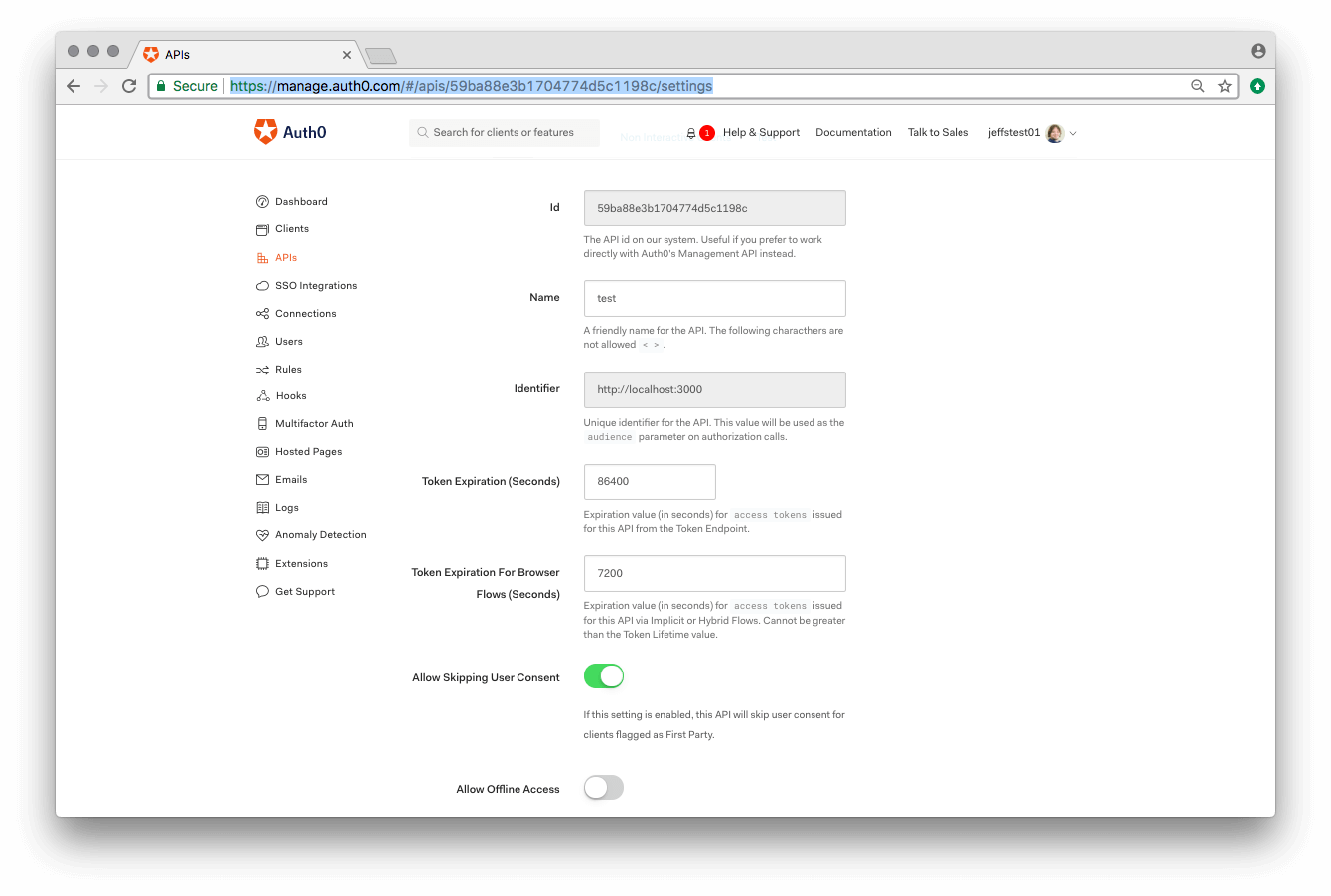 The following information may be useful when setting token expiration values:
| Value | Description |
| --- | --- |
| Default | 86400 seconds (24 hours) |
| Maximum | 2592000 seconds (30 days) |