This guide will show you how to test social connections for applications using Auth0's Dashboard. The configured social connections can be used to log in to your application.
Navigate to the Connections > Social page in the Auth0 Dashboard, and click Try next to the logo of the connection you want to test.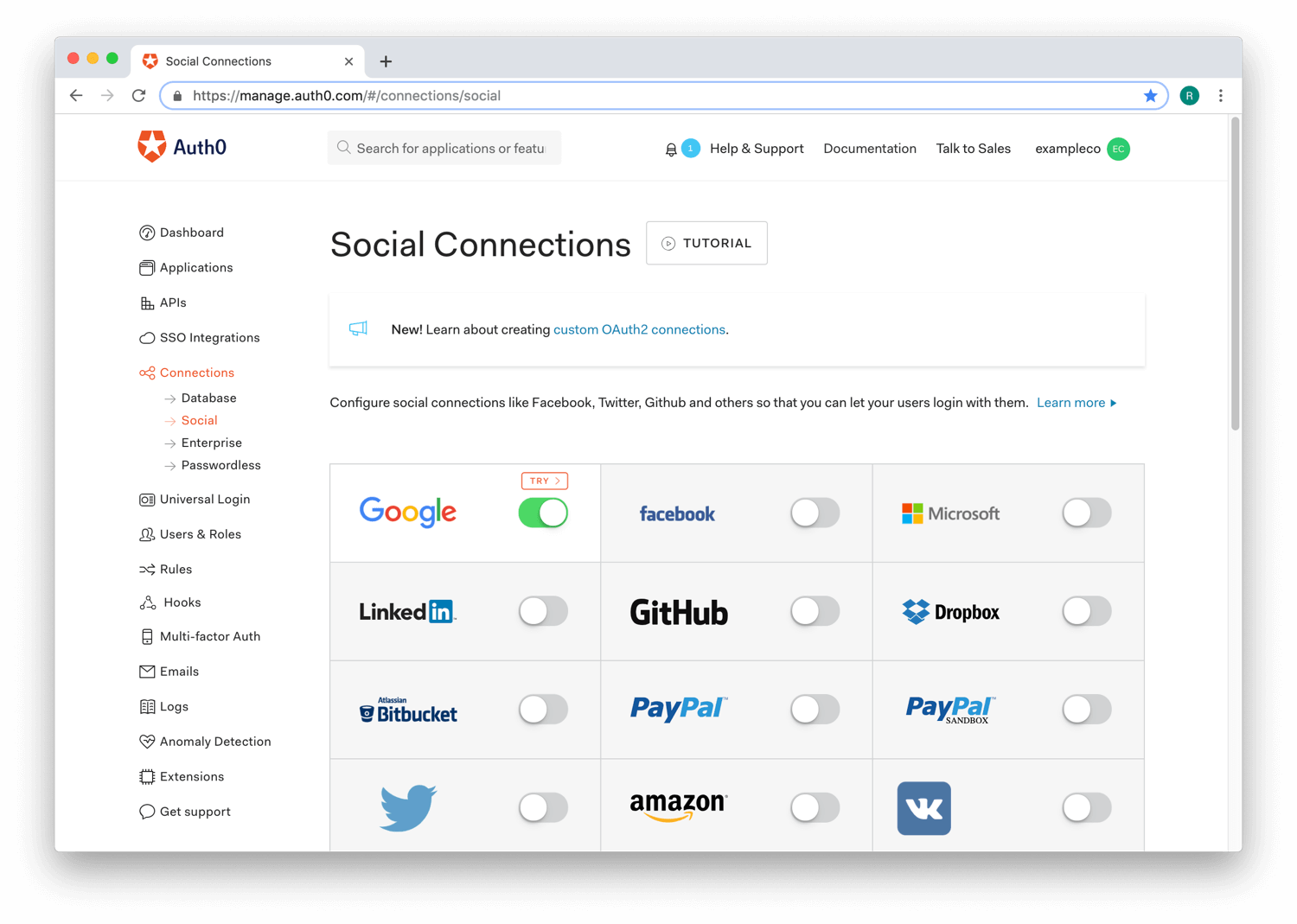 Log in and consent to allow access to your app.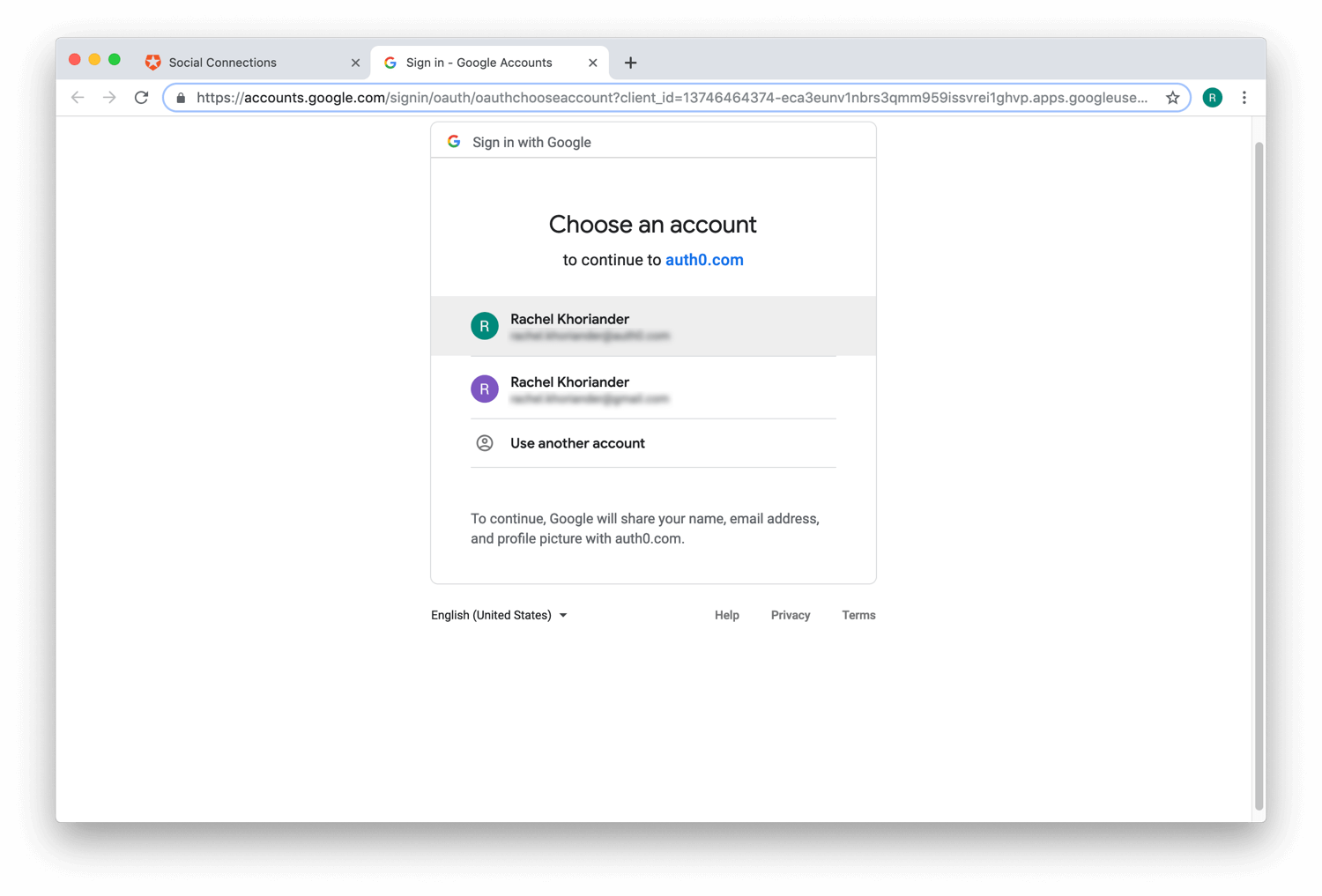 If you have configured everything correctly, you will see the It Works! page: