This guide will show you how to view the roles assigned to a user using Auth0's Dashboard. This task can also be performed using the Management API. The assigned roles are used with the API Authorization Core feature set.
Navigate to the Users & Roles > Users page in the Auth0 Dashboard, and click the name of the user to view.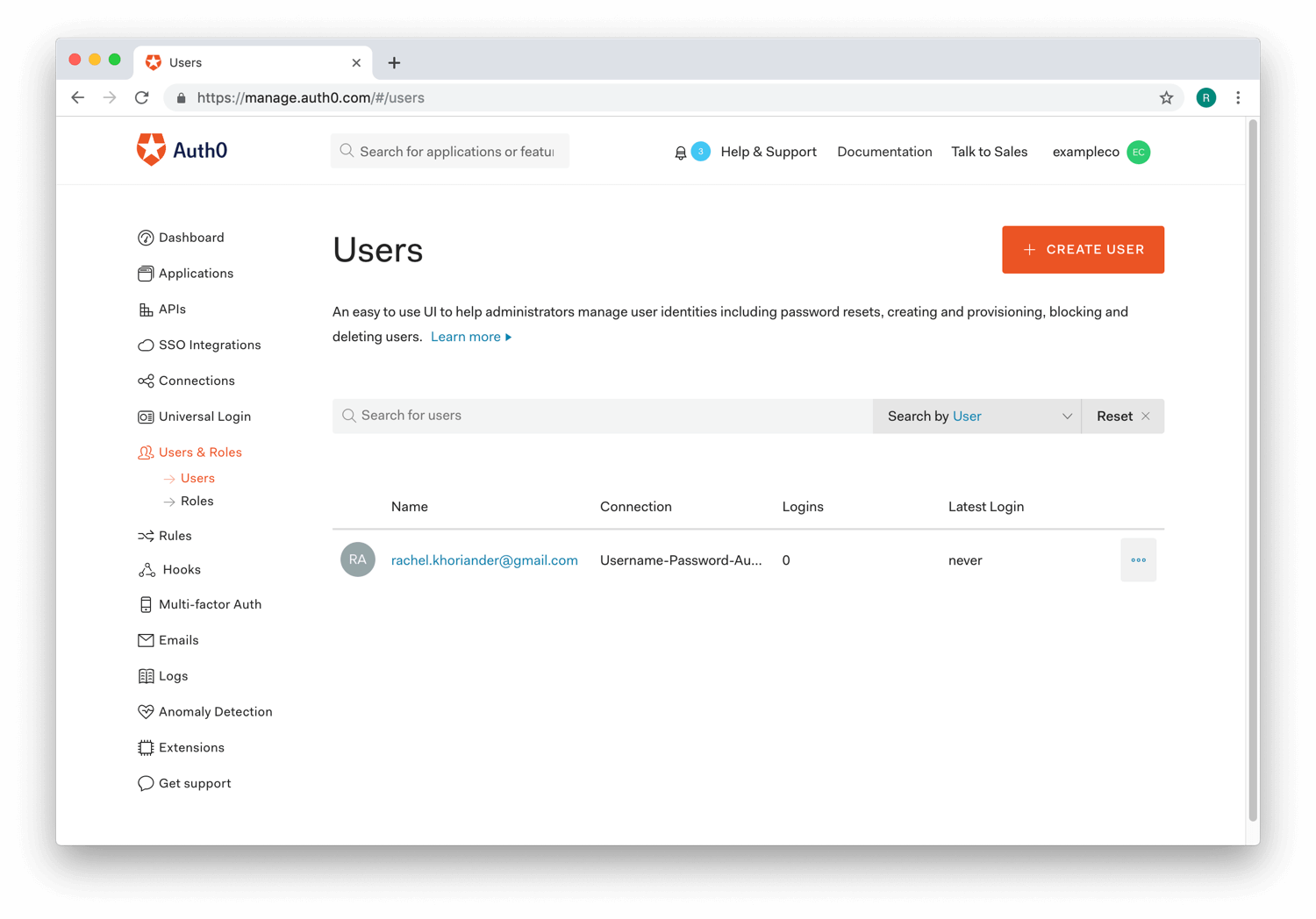 Click the Roles view.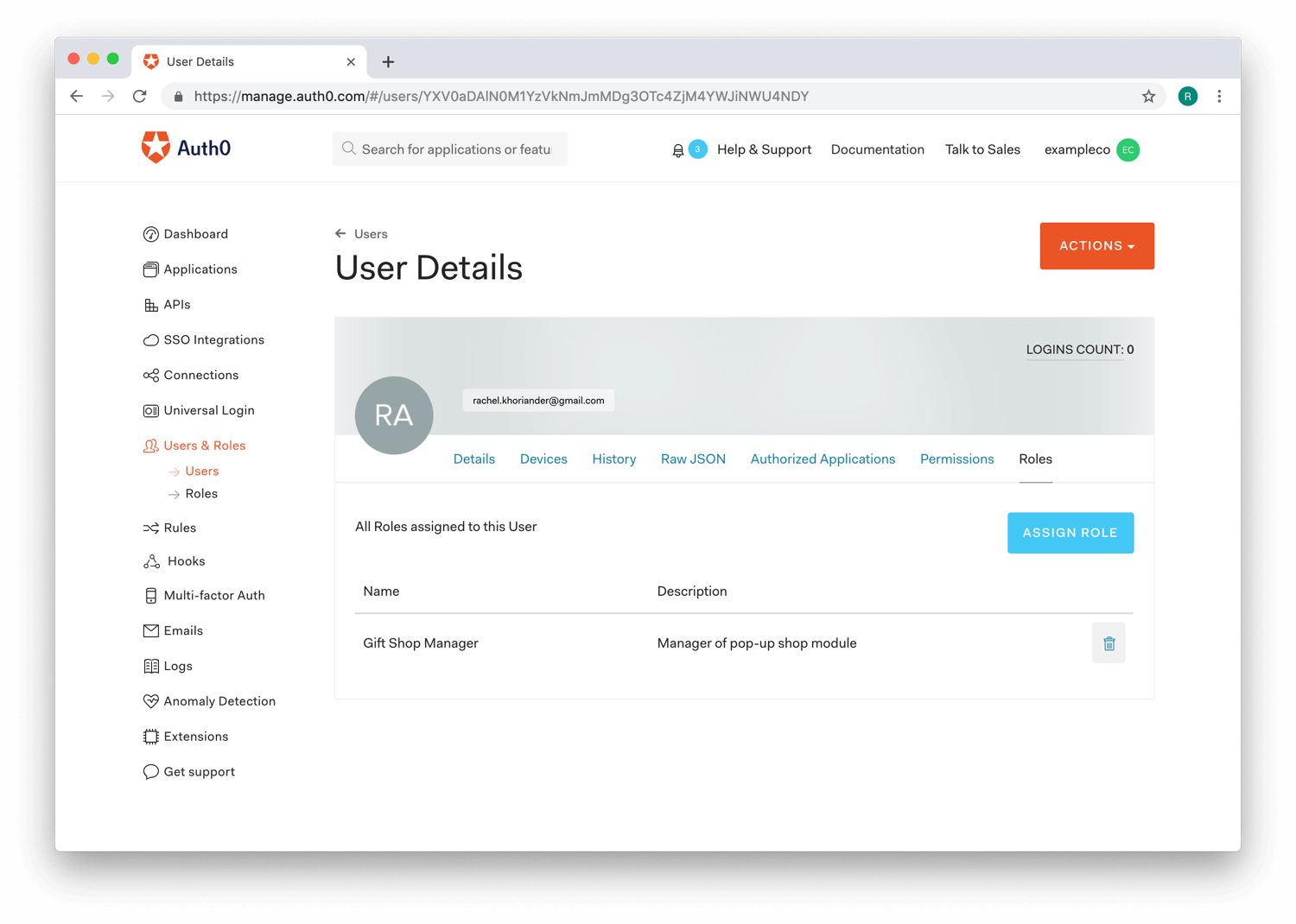 The following information is displayed for each role:
| Column | Description |
| --- | --- |
| Name | Name of the role from the role definition. |
| Description | Description of the role from the role definition. |