We're excited to announce a brand new way to find and integrate third-party solutions into your Auth0 application — Auth0 Marketplace!
What is Auth0 Marketplace
At Auth0, we never want to keep you stuck in a box. That's why we hold extensibility as one of our core product capabilities. While the endless options for integration are an excellent way to customize your own unique solution, it can sometimes be difficult and time-consuming to figure out how to implement them.
You've looked through the documentation, waded through Google search results, and still can't figure out the best way to integrate a third-party solution. We hear you, so we've put in the work to create a straightforward solution to this problem.
This is where the Auth0 Marketplace shines.
With the new Marketplace, you can integrate a third-party service with these simple steps:
Head to the Auth0 Marketplace.
Search the name of the integration you need.
Click "Add Integration" or follow the walkthrough under the Installation tab to integrate.
And that's it!
Auth0 Marketplace aims to simplify your development process with a straightforward way to add an integration to your application.
Why use Auth0 Marketplace?
Auth0 Marketplace makes it easier and faster to extend and customize your Auth0 solution.
🤞 Trusted — All of the integrations you find in the Marketplace are pre-validated by Auth0, so you know you can trust them.
🔎 Searchable — Not only can you easily search for an integration you want, but the Marketplace also makes it easy to browse for integrations that you may not even know you need! Browse through our trusted catalog of partner and third-party integrations to see how you can take your Auth0 solution to the next level with just a couple clicks.
👥 Open — We want the Marketplace to work for you. Do you have an integration in mind that's missing from the Marketplace? We'd love to hear from you! You can request an integration in our Community forum, or even submit your own! All submissions will be tested and vetted by Auth0 so that you can feel safe using the Marketplace.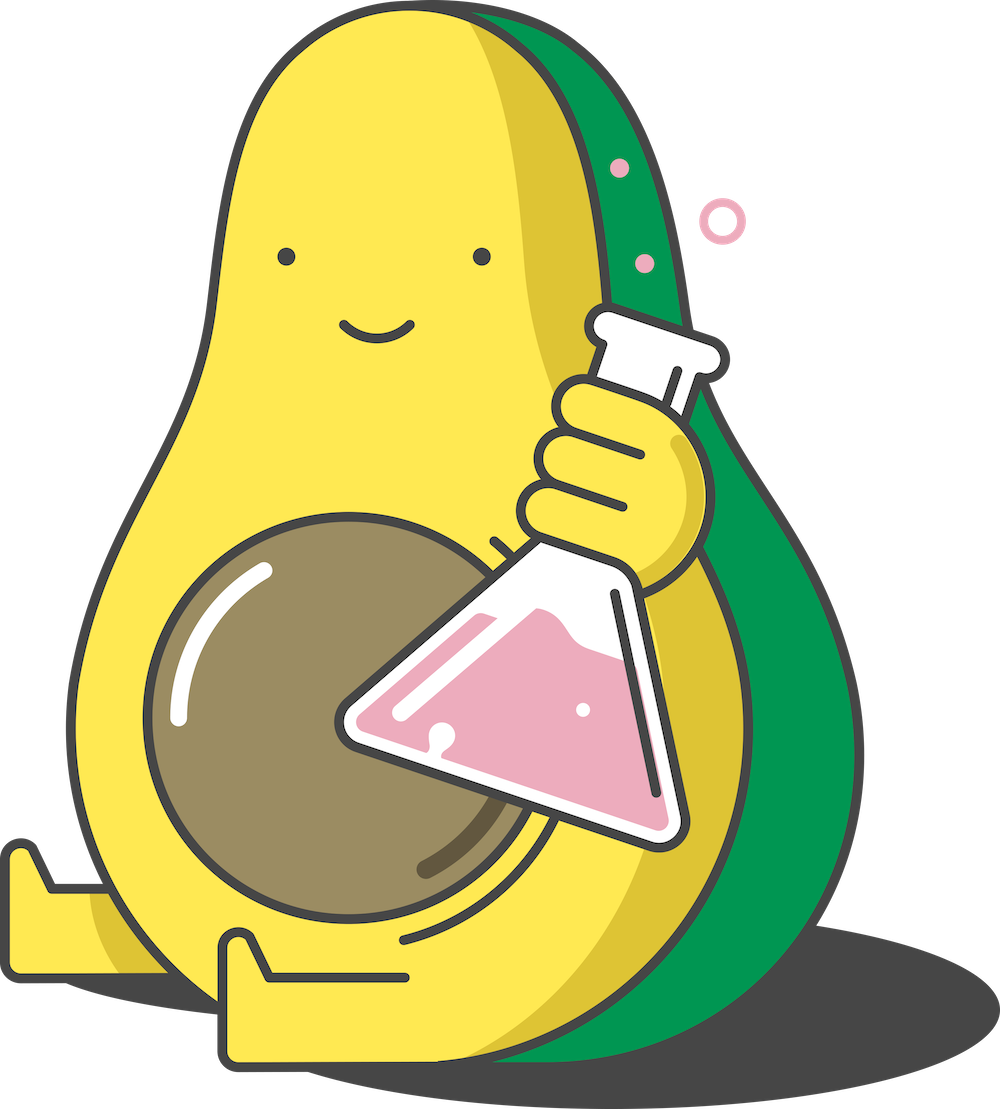 Avocado Labs Livestream
Join us on Monday, October 5th, 2020 at 9 am PT as we talk about our strategy behind building the Auth0 Marketplace and the opportunity it delivers.
Using Auth0 Marketplace Integrations
Let's see the Marketplace in action by integrating the GitHub social connection. This will allow your users to sign in to your application using their GitHub account.
First, make sure you sign up for a free Auth0 account if you don't already have one.
Next, head over to the Auth0 Marketplace homepage. Here, you have the option to browse through the categories on the left to discover ways to extend your solution or just search for the integration you already know you want.
Let's search for "GitHub".
This gives you three options:
GitHub Social Connection
GitHub Enterprise Cloud SSO Integration
GitHub Enterprise Server SSO Integration
Select the first option, GitHub Social Connection.
This will bring you to the GitHub integration page, which contains the following information:
Description of the third-party integration
Link to the third-party integration website and the privacy policy
Link to the support page for the GitHub integration
Installation tab where you'll find instructions to add the integration
An "Add Integration" button, which will take you to the Auth0 dashboard to install the integration
❗ Note: Every integration has its own support link. For partner integrations, you'll be taken to the partner website to receive the best support.
Click on the Installation tab, and you'll see a list of step-by-step instructions to integrate the GitHub login option into your application.
This integration requires you to first set up a GitHub application. The integration instructions tell you exactly how to do this, so just refer to the steps there while setting it up.
For the Auth0 side of the setup, go back to the Auth0 Marketplace GitHub integration page and click on the "Add Integration" button. This will take you directly to the GitHub integration configuration page in the Auth0 dashboard. Continue to follow the steps listed on the GitHub Marketplace Integration page to activate the integration.
Once you've finished configuring your GitHub options, click Create.
You'll be directed to your Auth0 Applications list. To test that it works, select the Default App and click on Try Connection in the top right corner.
You'll be asked to authorize the Auth0 application to access the selected permissions, and if the connection works correctly, you'll see an "It Works!" page with the user profile information.
And that's all! With Auth0 Marketplace, you were able to:
Quickly find the integration you want
Get help using the link on each integration page
Follow step-by-step instructions to implement the integration
Go ahead and test out some more integrations on your own and let us know what you think in the comments below!
Upcoming Webinar: Auth0 Marketplace
Join us on October 7th, 2020 at 8 am PT or 4 pm PT for a live panel discussion where we introduce Auth0 Marketplace and discover how it can help you:
Discover new identity solutions
Extend Auth0 with trust
Reduce the time needed to implement identity
Partner Spotlight
We want to give a huge shoutout to our Auth0 Marketplace partners! You can easily add any of these partner integrations to your application by visiting each of their linked integration pages.
OneTrust
OneTrust is a growing leader in privacy management and compliance.
With the OneTrust Auth0 integration, you can easily add consent data to user profiles, automate compliance and privacy regulations, and give your users the power to control their own privacy preferences.
Onfido
Onfido is a leader in digital identity verification. With the Onfido integration, you can require your users to identify themselves during authentication, onboarding, or while performing any other high-risk actions. Onfido's robust technology can verify your users' real identities using a photo ID and facial biometrics.
Add Onfido to your application today by following the instructions on Onfido's Auth0 Marketplace integration page.
ID DataWeb
ID DataWeb is an identity verification and fraud detection service boasting over 70 verification options.
Using the ID DataWeb Auth0 integration, you can take advantage of ID DataWeb's verification workflows, robust management and reporting dashboard, and more.
Scaled Access
Scaled Access is a cloud-based authorization platform that allows you and your users to manage access to protected content, data, or tools.
Some of Scaled Access's extensive authorization offerings include relationship-based access control, fine-grained authorization, and more. You can integrate these advanced authorization offerings into your own application by visiting the Scaled Access Marketplace integration page.
Perch
Perch Security is a flexible 24/7 threat detection and response platform. By adding Perch to your application, you'll be alerted of threat activity on your network, receive extensive reporting based on Auth0 log data, and more.
Try out Perch today by following the installation steps on the Perch Auth0 Marketplace integration page.
Vouched
Vouched boasts secure, real-time identity verification and end-to-end fraud detection so that you can verify your new users instantly. You can easily and accurately verify the identity of your users with the proprietary machine learning algorithms developed by Vouched. Facial recognition, liveliness determination, data extraction, IP address inspection, and more come together to power the Vouched validation process.
Visit the Vouched Auth0 Marketplace integration page to add Vouched to your application today.
MyLife Digital
MyLife Digital is a leading universal consent and preference management platform. With MyLife Digital, you can increase user opt-ins, boost user engagement, and be sure you're up to date with compliance.
Using the MyLife Digital Auth0 Marketplace integration, you can add MyLife Digital to your application's login flow to include consent options for new and existing users.
Criipto
Criipto offers a simple way to set up and add e-ID services of the EU to your application. With Criipto, you'll have immediate access to Norwegian BankID, Dutch DigiD, Danish NemID, and many more. Once integrated, you'll be ready to accept e-ID logins within hours.
Get started with Criipto today by visiting the Criipto Verify integration page in Auth0 Marketplace today!
Caisson
Caisson makes it easy to know exactly who your users are by adding ID checks to your application. With Caisson, your users are validated during registration or login with the Caisson ID Check. Caisson will extract information from your users' photo ID (drivers license, passports, etc) and validate using their state of the art facial comparison algorithms.
You can add Caisson to your application now by visiting the Caisson Auth0 Marketplace integration page.
Pulumi
With the Pulumi infrastructure as code SDK, you can create, deploy, and manage infrastructure on any cloud using all of your favorite programming languages.
The Auth0 Pulumi integration makes it easy to manage and deploy Auth0, enforce security, and automate everything from setup to testing to delivery. Get started with Pulumi by visiting the Pulumi integration page in Auth0 Marketplace.
KaKao Login
Kakao Login is South Korea's largest mobile messaging app operator. It includes mobile messaging (Kakao Talk), gaming (Kakao Games), music (Melon), e-mail (Daum Mail), search (Daum Search), news (Daum News), and more.
Let users login using their KaKao account by visiting the KaKao Login integration page on Auth0 Marketplace.
What's Next?
We're so excited to get Auth0 Marketplace into your hands! We'd love to hear what you think about the Marketplace. Be sure to comment below with your thoughts or questions and let us know any future integrations you'd like to see.
This is just the beginning of Auth0 Marketplace, and we can't wait to see where we can take it with your feedback!
About Auth0
Auth0 by Okta takes a modern approach to customer identity and enables organizations to provide secure access to any application, for any user. Auth0 is a highly customizable platform that is as simple as development teams want, and as flexible as they need. Safeguarding billions of login transactions each month, Auth0 delivers convenience, privacy, and security so customers can focus on innovation. For more information, visit https://auth0.com.