Obtain a Client Id and Client Secret for Amazon

To configure an Amazon connection with Auth0, you will need to register your app on the Amazon portal.
1. Add a new Application

Log into Login with Amazon and select App Console.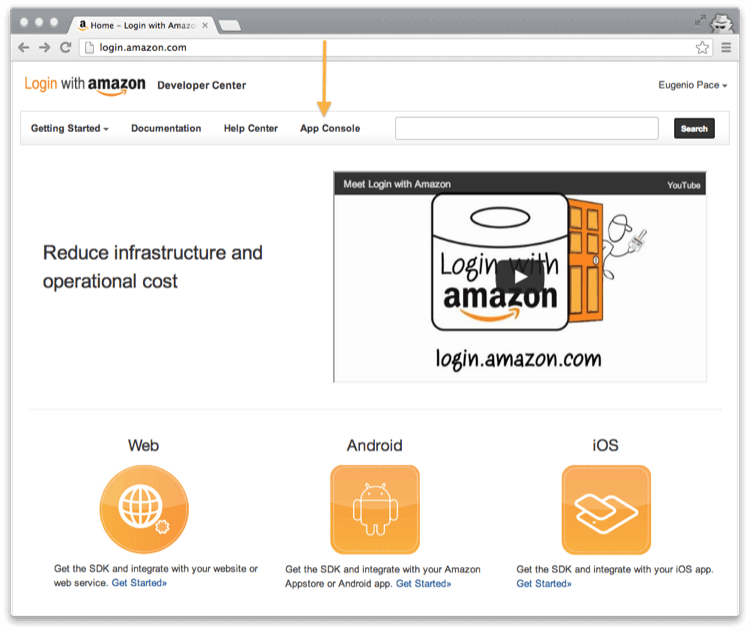 2. Register a new application

Click on the Register New Application button and enter a Name, Description, and Privacy Notice URL for your app. Click Save.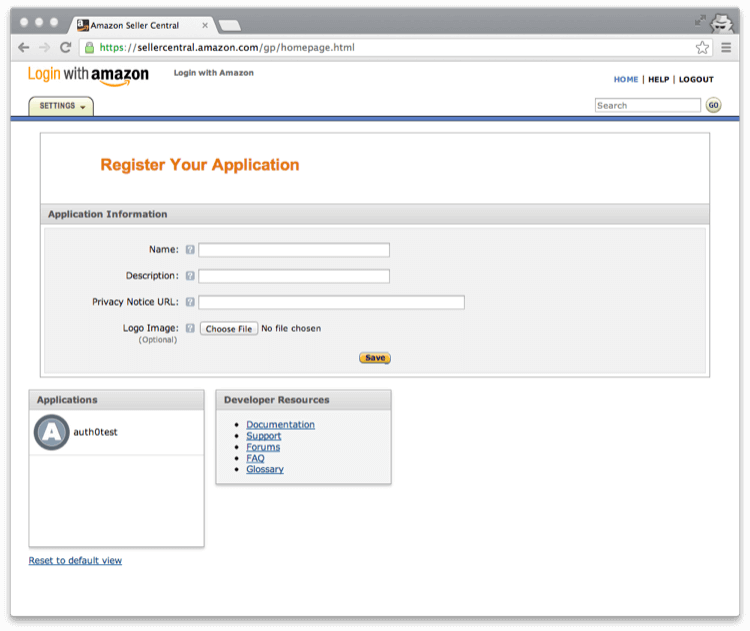 3. Enter your callback URL

Expand the Web Settings section. Enter your Auth0 callback URL in the Allowed Return URLs field. The callback address for your app should be:
https://YOUR_AUTH0_DOMAIN/login/callback

4. Copy your Client Id and Client Secret

Go to your Auth0 Dashboard and select Connections > Social, then choose Amazon. Copy the Client Id and Client Secret from the Web Settings of your app on Amazon into the fields on this page on Auth0.