Add LINE Login to Your App
This guide will show you how to add functionality to your web app that allows your users to use LINE to login.
1. Set up your app with LINE
You can follow the instructions in the LINE Documentation to get a channel set up for your app in LINE.
While setting up the channel in LINE for your app, make sure you save the following items from your LINE channel's settings for later:
The Channel ID
The Channel Secret
2. Create and enable a connection in Auth0
Navigate to the Connections > Social page in the Auth0 Dashboard, and click on the LINE connection.
Fill in the Channel ID and the Channel Secret here.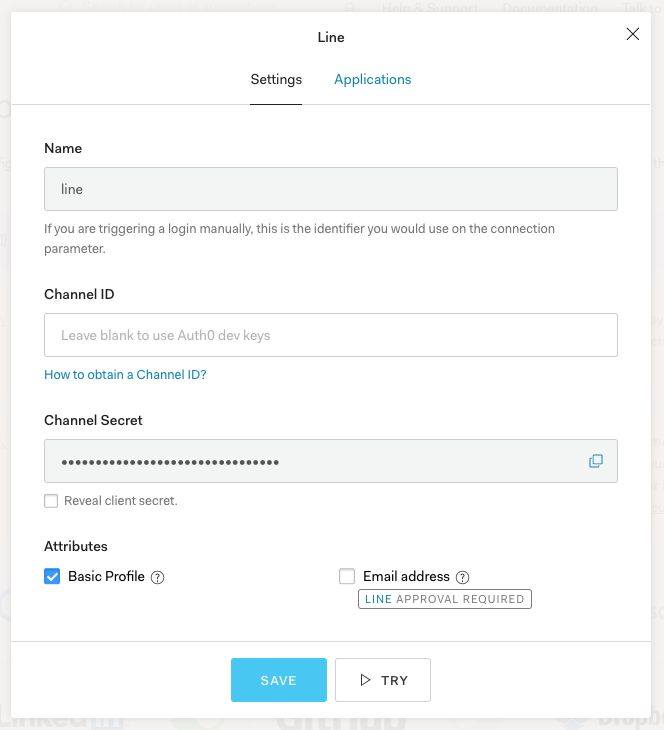 You're ready to test your connection.