This guide will show you how to remove the roles assigned to a user using Auth0's Dashboard. This task can also be performed using the Management API. The assigned roles are used with the API Authorization Core feature set.
Navigate to the Users & Roles > Users page in the Auth0 Dashboard, and click the name of the user to view.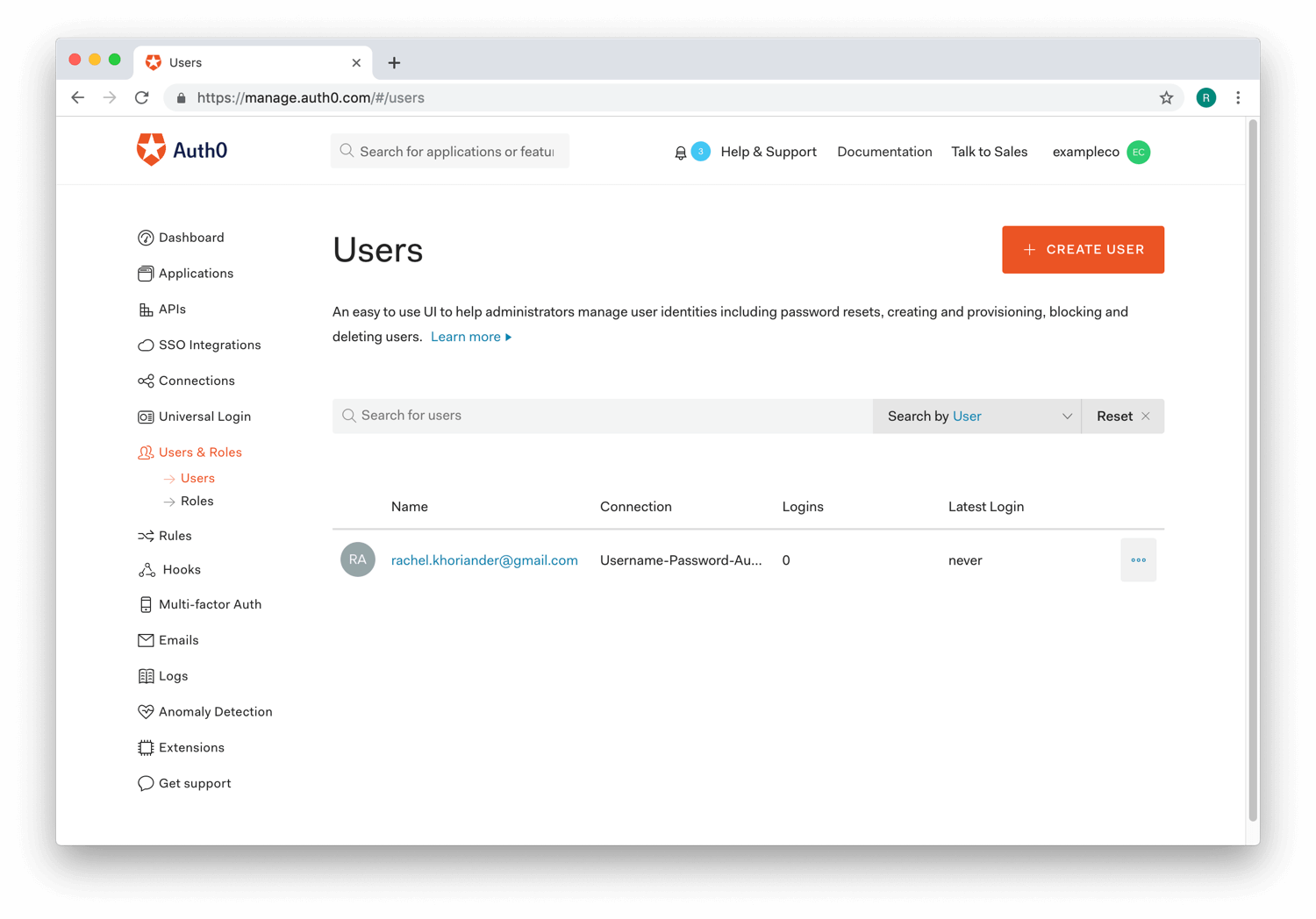 Click the Roles view, then click the trashcan icon next to the role you want to remove.