Unlink Devices from Users
This guide will show you how to unlink the devices assigned to a user using Auth0's Dashboard. This effectively revokes the Refresh Token for the selected device.
Navigate to the Users & Roles > Users page in the Auth0 Dashboard, and click the name of the user to view.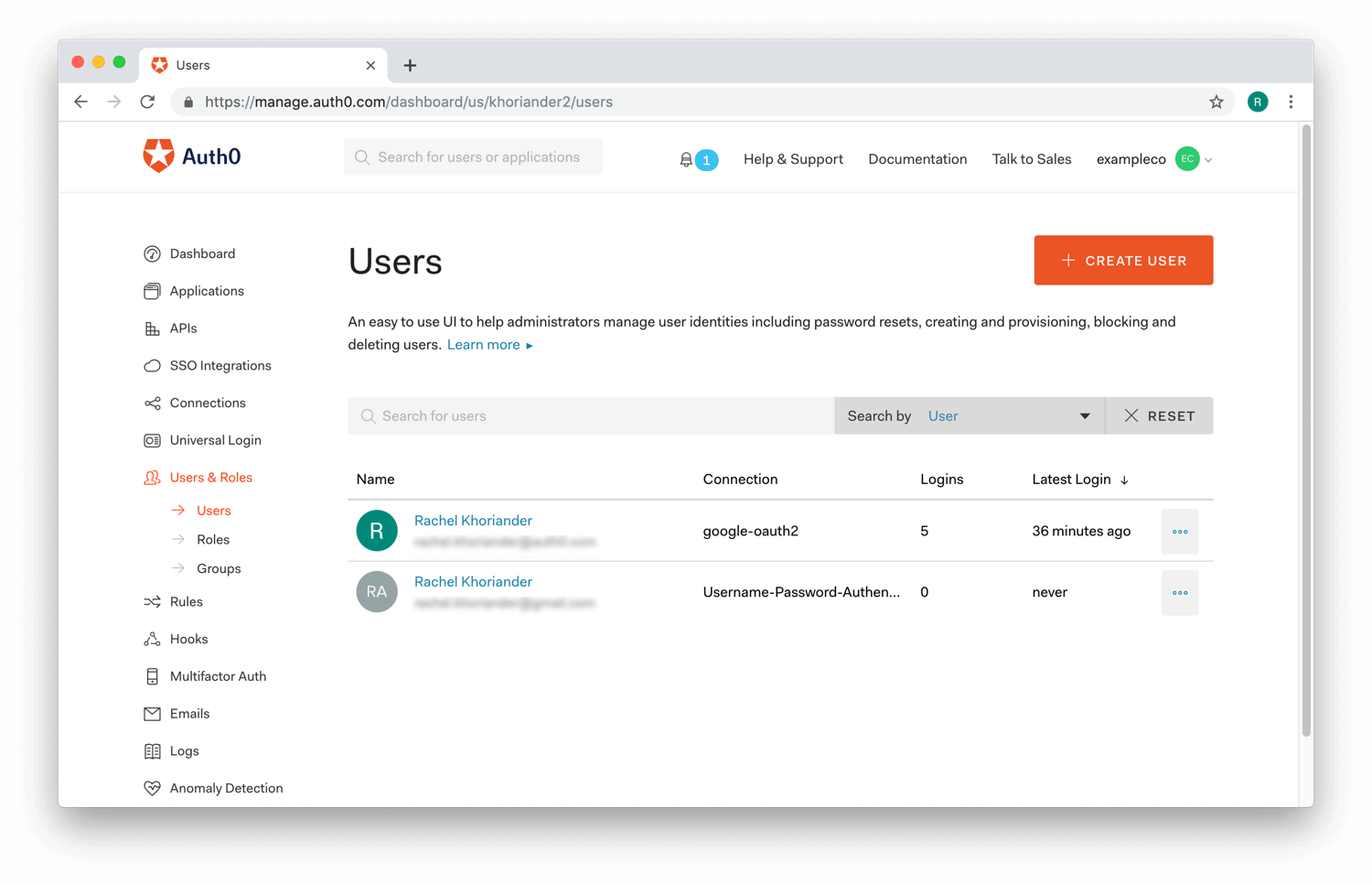 Click the Devices view, then click the trashcan icon next to the device you want to unlink, and confirm.