Update Applications on the SSO Dashboard
Use the SSO Dashboard Extension to manage SSO login for your users on multiple enterprise applications.
Before you can update the applications to the SSO Dashboard, you need to
Go to Dashboard > Extensions and click on your new SSO Dashboard extension.
In the upper right corner, select Settings from the dropdown below your tenant name.

Click Publish or Unpublish to change whether users can see the application (if it is enabled).

Click the gear icon to update an application's settings.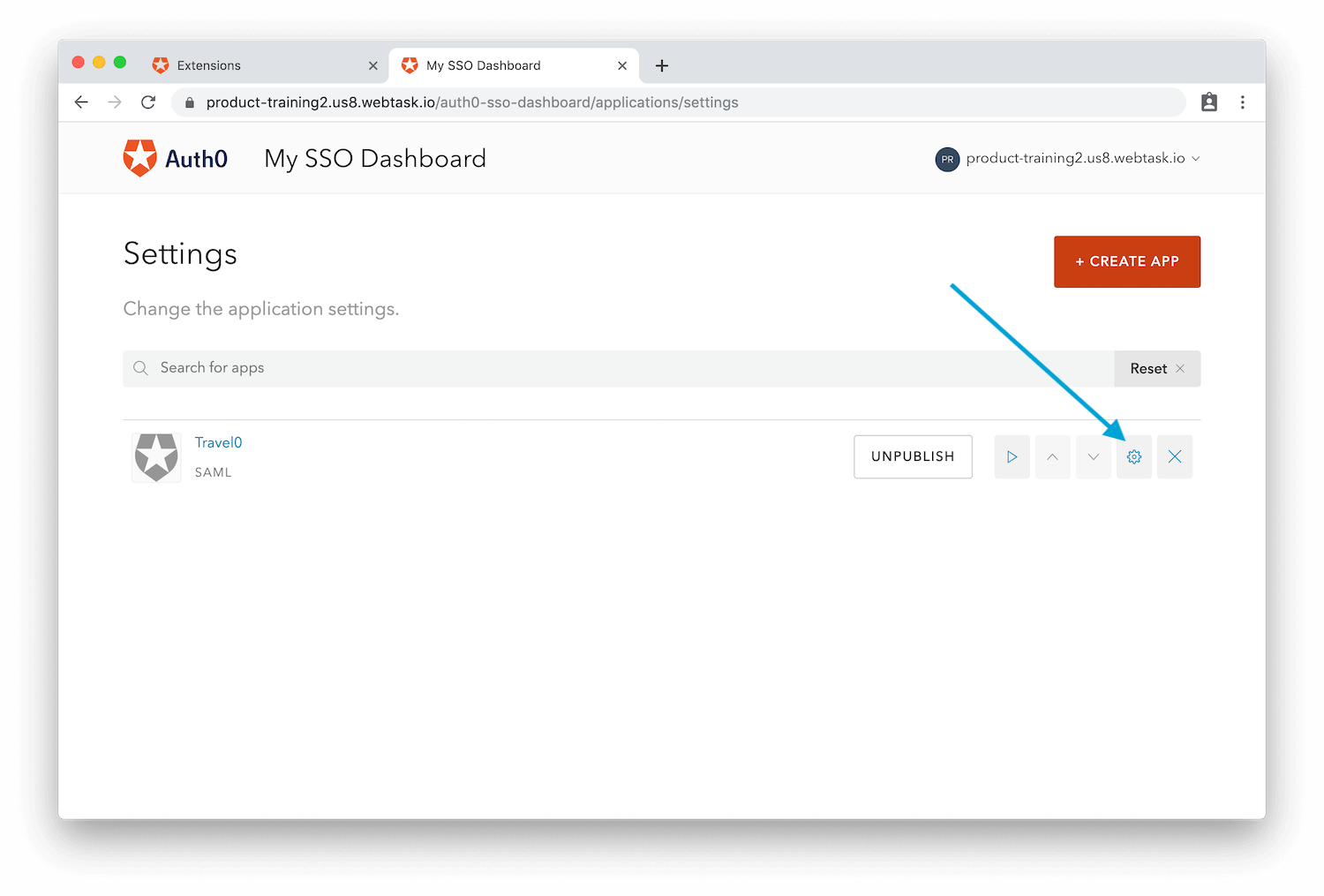 Delete an application with the X button. A confirmation box will popup to confirm the deletion.