Manage Admins in the Dashboard

Admin users can be added and removed from the dashboard, by going to Account Settings and choosing the Dashboard Admins tab.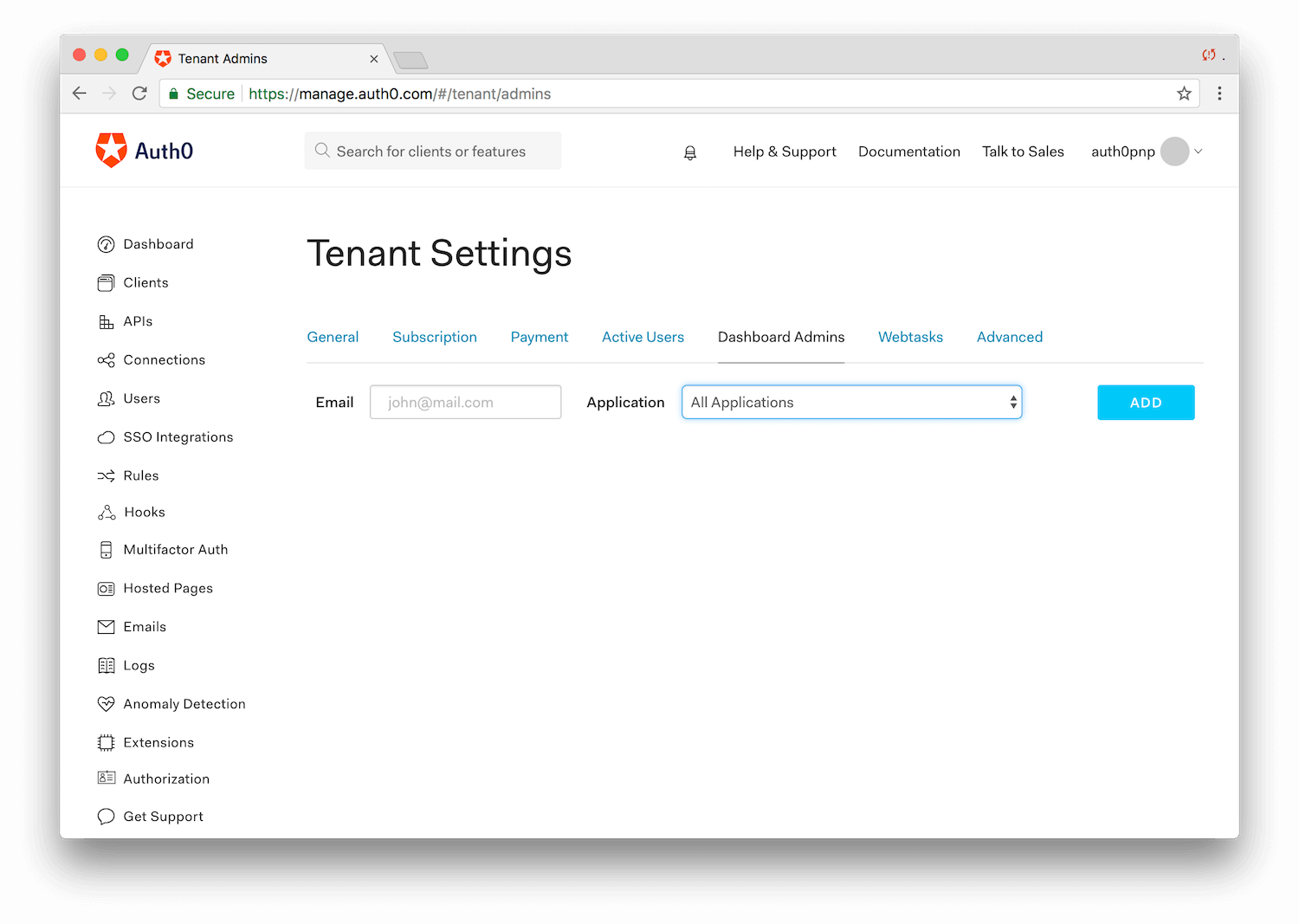 To add an Admin, enter the email of the account and then select the applications you would like this user to have admin access to in the Application box. Then click the ADD button.
Admins can be removed by clicking the REMOVE button after they have been added.