An API is an entity that represents an external resource, capable of accepting and responding to protected resource requests made by applications. At the OAuth2 spec an API maps to the Resource Server.
When an application wants to access an API's protected resources it must provide an Access Token. The same Access Token can be used to access the API's resources without having to authenticate again, until it expires.
Each API has a set of defined permissions. Applications can request a subset of those defined permissions when they execute the authorization flow, and include them in the Access Token as part of the scope request parameter.
For example, an API that holds a user's appointments, may accept two different levels of authorization: read only (scope read:appointments) or write (scope write:appointments). When an application asks the API to list a user's appointments, then the Access Token should contain the read:appointments scope. In order to edit an existing appointment or create a new one, the Access Token should contain the write:appointments scope. See Tokens for more information.
How to configure an API in Auth0
Click on the APIs menu option on the left.
Click the + Create API button.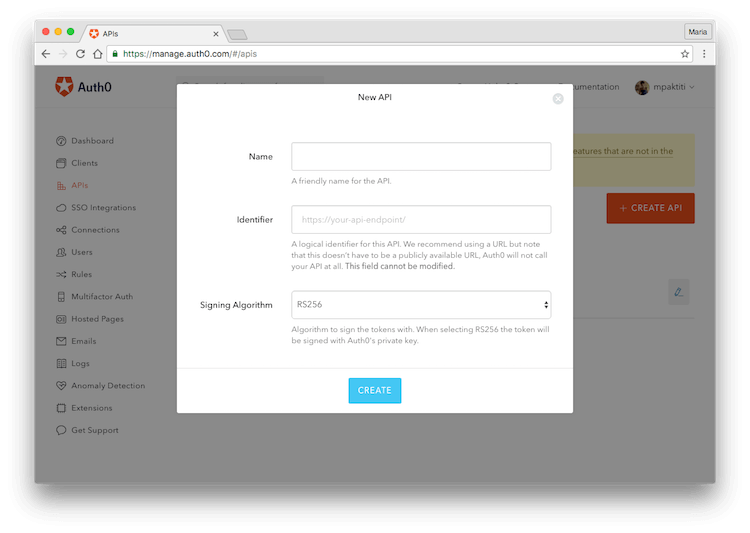 You need to provide the following information for your API:
Fill in the required information and click the Create button.
Once you do so you will be navigated to the Quick Start of your API. Here you can find details on the implementation changes you have to do to your API, which basically consists of choosing a JWT library from a predefined list and configuring this library to validate the Access Tokens in your API.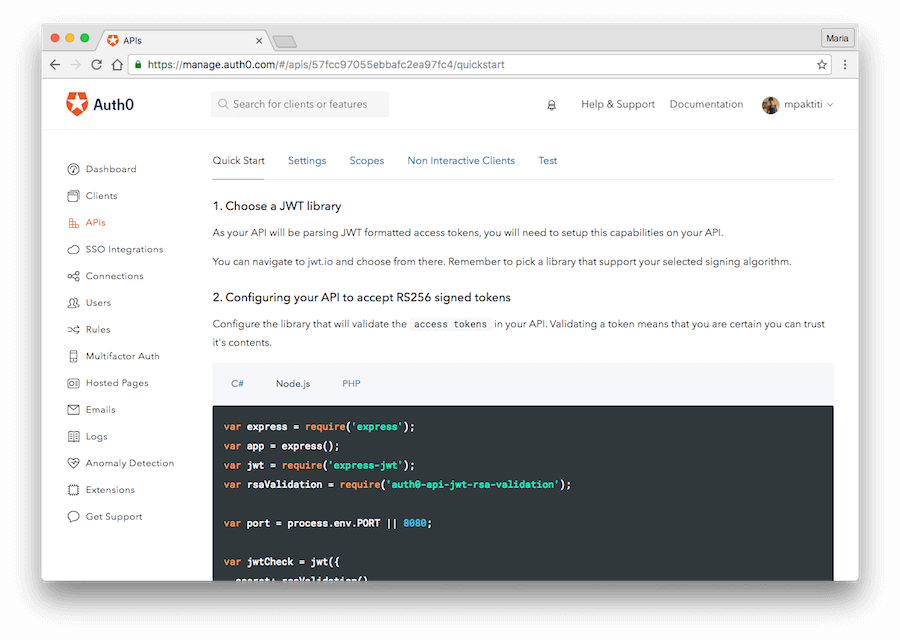 The other available views for your API are:
Click on the Settings tab of your API to review the available settings: