Update Application Connections
This guide will show you how to change your application's enabled connections using Auth0's Dashboard.
Navigate to the Applications page in the Auth0 Dashboard, and click the name of the Application to view.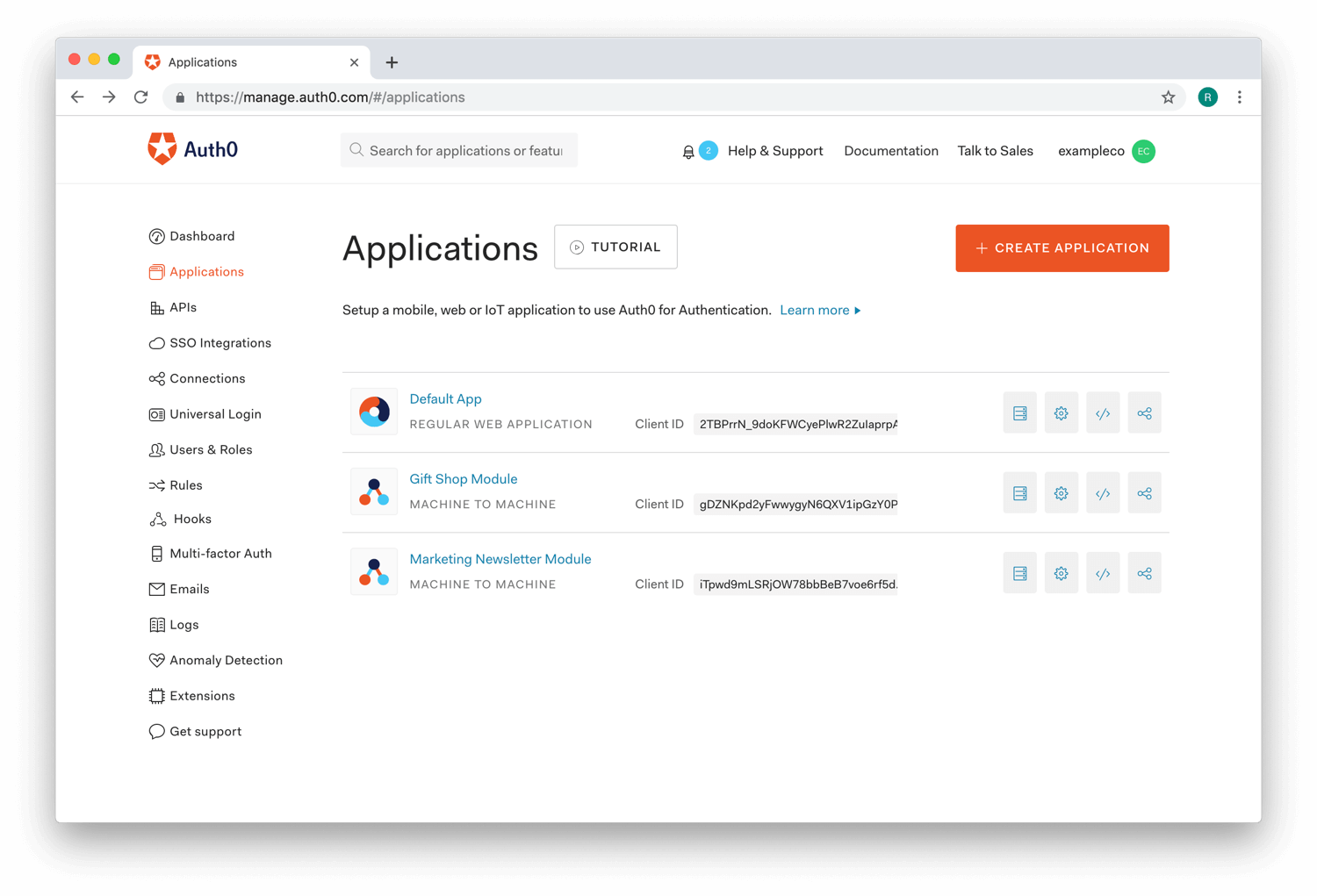 Click the Connections tab, and enable or disable the appropriate connections for the application.