PHP API: Authentication
This tutorial demonstrates how to add authentication and authorization to a PHP API. We recommend you to Log in to follow this quickstart with examples configured for your account.
I want to integrate with my app
15 minutes
Or
I want to explore a sample app
2 minutes
Get a sample configured with your account settings or check it out on Github.
System requirements:
PHP v5 | Composer 1.0
Role-based access control in Auth0
In the APIs section of the Auth0 dashboard, click Create API. Provide a name and an identifier for your API, for example https://quickstarts/api. You will use the identifier as an audience later, when you are configuring the Access Token verification. Leave the Signing Algorithm as RS256.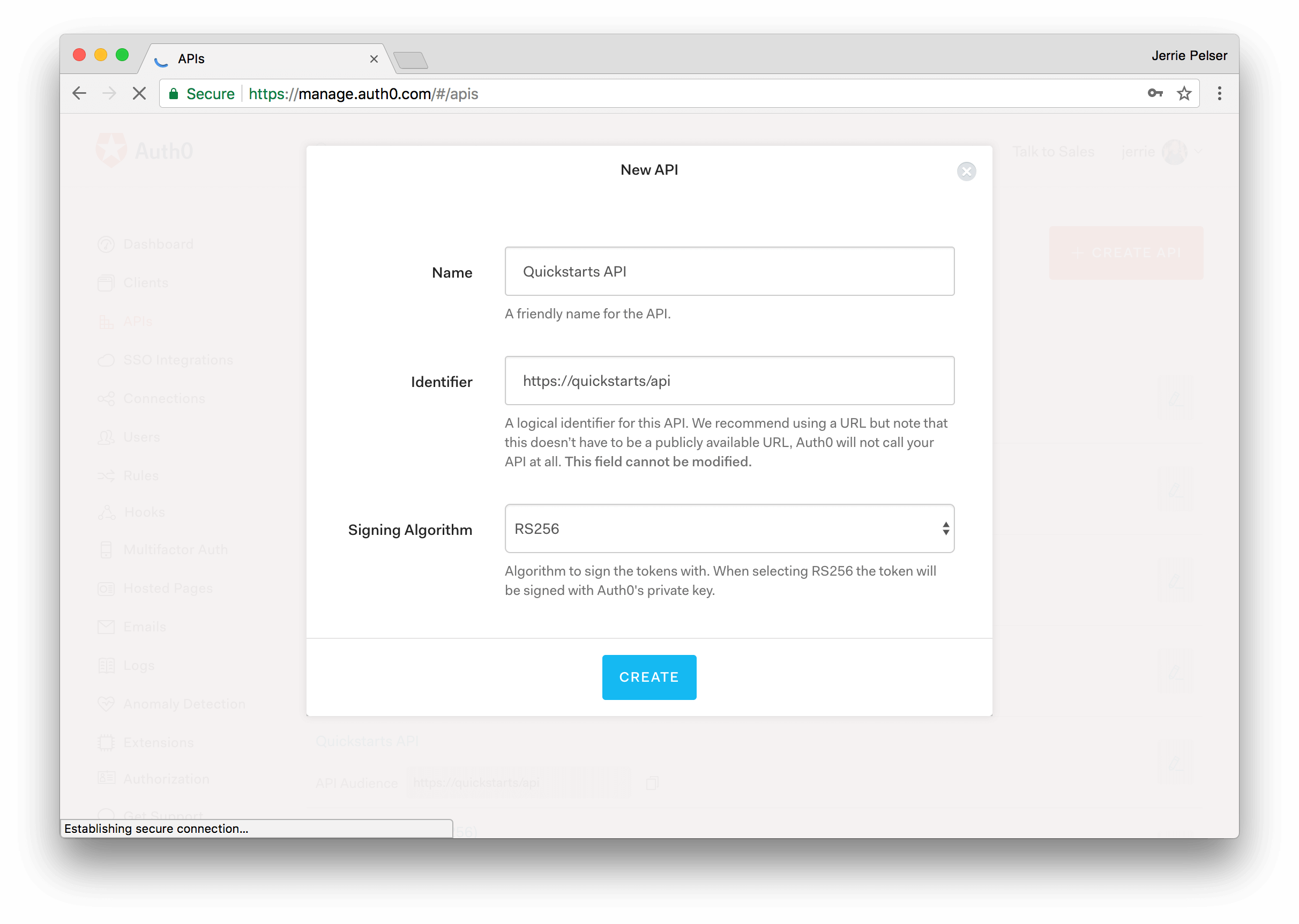 By default, your API uses RS256 as the algorithm for signing tokens. Since RS256 uses a private/public keypair, it verifies the tokens against the public key for your Auth0 account. The public key is in the JSON Web Key Set (JWKS) format, and can be accessed here.
Permissions let you define how resources can be accessed on behalf of the user with a given access token. For example, you might choose to grant read access to the messages resource if users have the manager access level, and a write access to that resource if they have the administrator access level.
You can define allowed permissions in the Permissions tab of the Auth0 Dashboard's APIs section.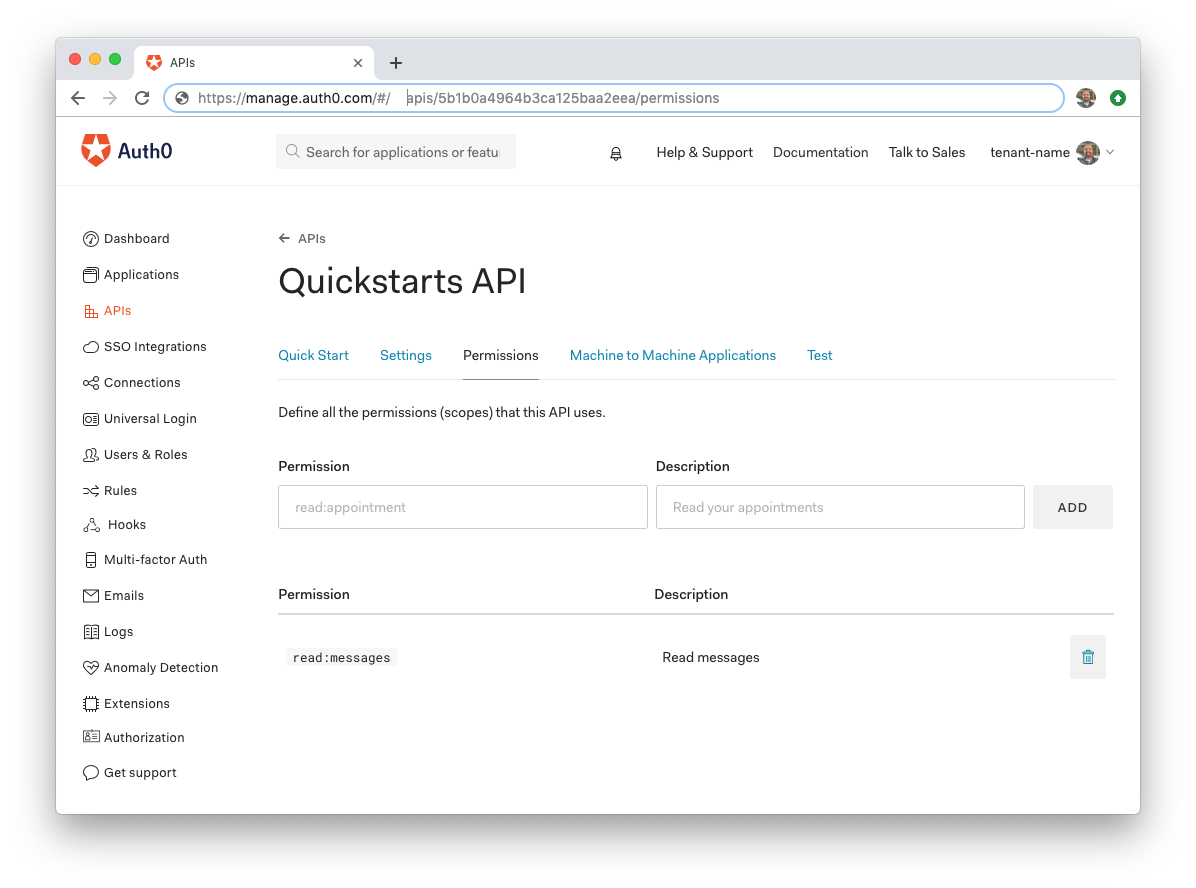 This example demonstrates:
How to check for a JSON Web Token (JWT) in the Authorization header of an incoming HTTP request.

How to check if the token is valid, using the JSON Web Key Set (JWKS) for your Auth0 account. To learn more about validating Access Tokens, read the Validate an Access Token tutorial.
In this example token validation is done in the JWTVerifier class from the auth0-PHP library which can be applied to any endpoints you wish to protect.
The router library can be used to create simple routes.
Install the libraries with composer.
Create an instance of JWTVerifier and pass your API identifier to valid_audiences and your Auth0 domain to authorized_iss. You can also create a function which will be called to return a message when a request is made to a protected endpoint.
The routes shown below are available for the following requests:
GET /api/public: available for non-authenticated requests
GET /api/private: available for authenticated requests containing an Access Token with no additional scopes
GET /api/private-scoped: available for authenticated requests containing an Access Token with the read:messages scope granted
The before hook from the router package can be used to configure which routes are to be protected. For example, you may wish to protect all routes under a URL of /api/private.
With this configuration, any time an endpoint which includes /api/private is reached, a valid JWT Access Token will be required before the resource can be released. With this in place, private routes can be defined.
Protect endpoints with specific scopes
To add authorization you need to define the method checkScope to check for a particular scope in the Access Token.
The function privateScopedEndpoint will return the message when a request is made from a protected endpoint, and the Access Token has a scope of read:messages.
Add a before hook to the router to configure routes that require the scope of read:messages.
The route /api/private-scoped will be accessible only if has a valid Access Token with the scope read:messages.