BELLEVUE, WA - Bluetooth Special Interest Group (SIG), a standards based organization that oversees the development and licensing of Bluetooth technologies, has chosen Auth0 to implement standards based authentication throughout their organization. Thanks to Auth0, Bluetooth was able to implement OpenID Connect and OAuth throughout their organization in record time, meeting the needs of today and also laying the foundation for future expansion.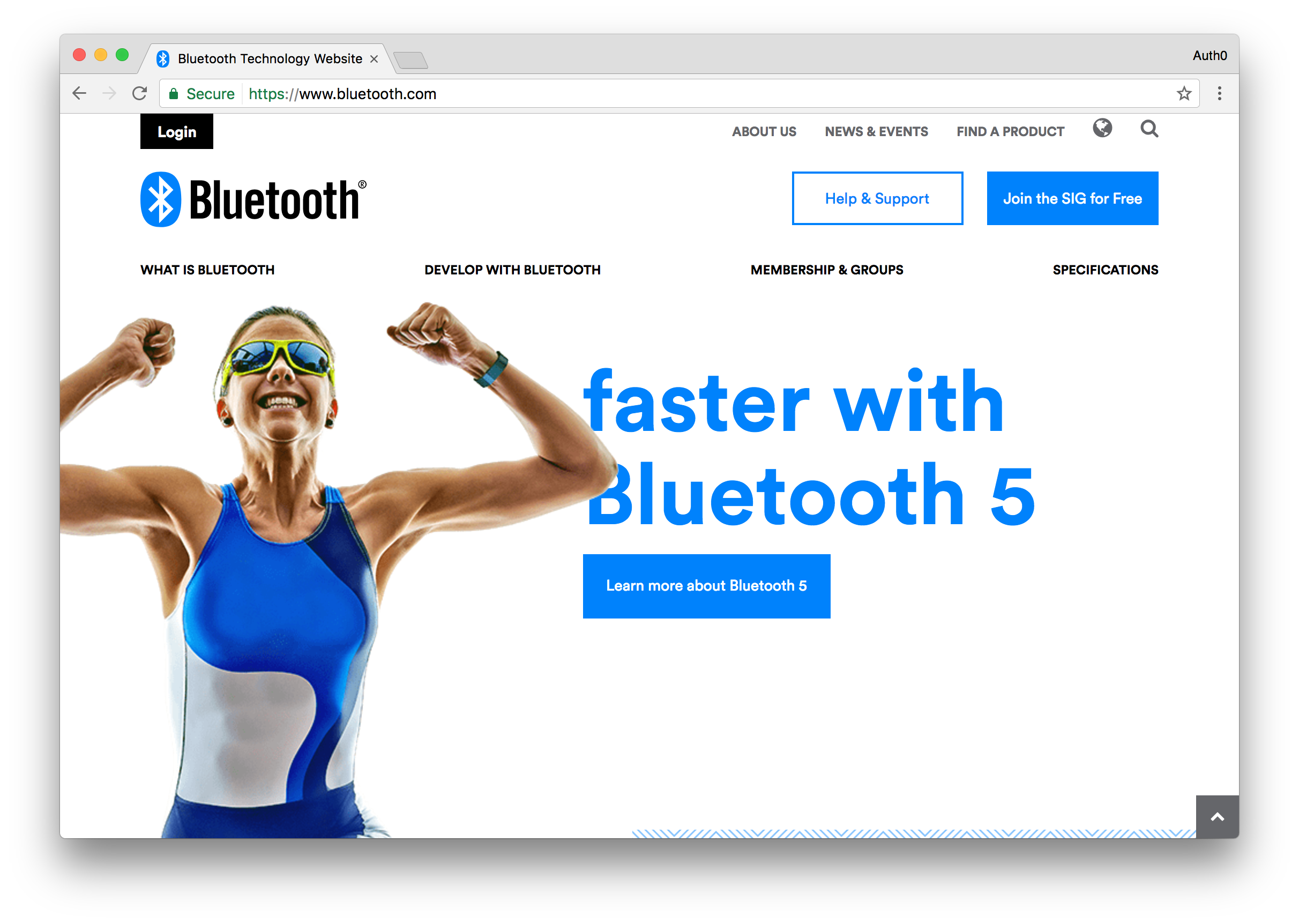 Auth0 was chosen not solely for technological capability, but also for state-of-the-art security, top-notch documentation, excellent customer support, and a superior licensing model that was a right fit for Bluetooth. Auth0 allowed Bluetooth to keep their existing infrastructure in place, while adding the standards based authentication layer on top. This allowed the Bluetooth engineering team to quickly implement the solution across multiple disparate apps.
"Being a standards based organization, it was important for Bluetooth SIG to implement a standards based identity solution for our platform." – Jeremy Syme, Director of Systems Engineering
Read the case study to learn more about why Auth0 was the right fit for Bluetooth.
About Auth0
Auth0, the identity platform for application builders, provides thousands of enterprise customers with a Universal Identity Platform for their web, mobile, IoT, and internal applications. Its extensible platform seamlessly authenticates and secures more than 2.5B logins per month, making it loved by developers and trusted by global enterprises. The company's U.S. headquarters in Bellevue, WA, and additional offices in Buenos Aires, London, Tokyo, Sydney, and Singapore, support its customers that are located in 70+ countries.
For more information, visit https://auth0.com or follow @auth0 on Twitter.