BELLEVUE, WA - Every year the Seattle Museum of History and Industry partners with GeekWire to present the Seattle 10 - a collection of ten history-making local start-up companies. Auth0 had the privilege of joining the Seattle 10 Class of 2016, chosen over dozens of other fantastic nominees. To commemorate, Auth0 and the other winners recreated their business ideas on a six-foot by six-foot cocktail napkin that was unveiled on December 7 at the GeekWire Gala. The pop-up exhibit will run through January 29, 2017.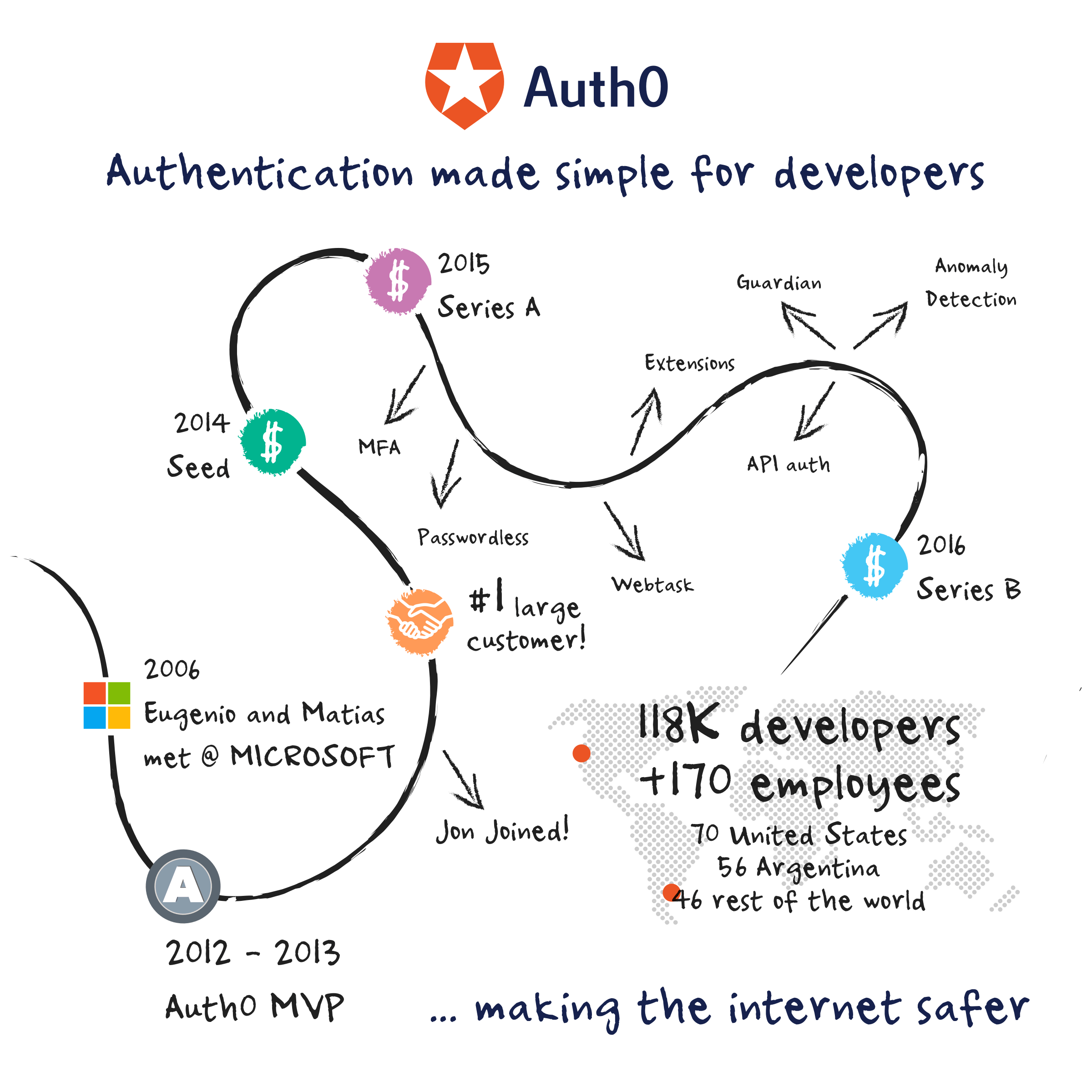 About Auth0
Auth0 provides a platform to authenticate, authorize, and secure access for applications, devices, and users. Security and application teams rely on Auth0's simplicity, extensibility, and expertise to make identity work for everyone. Safeguarding billions of login transactions each month, Auth0 secures identities so innovators can innovate, and empowers global enterprises to deliver trusted, superior digital experiences to their customers around the world.
For more information, visit https://auth0.com or follow @auth0 on Twitter.