BELLEVUE, WA - Every year the Seattle Museum of History and Industry partners with GeekWire to present the Seattle 10 - a collection of ten history-making local start-up companies. Auth0 had the privilege of joining the Seattle 10 Class of 2016, chosen over dozens of other fantastic nominees. To commemorate, Auth0 and the other winners recreated their business ideas on a six-foot by six-foot cocktail napkin that was unveiled on December 7 at the GeekWire Gala. The pop-up exhibit will run through January 29, 2017.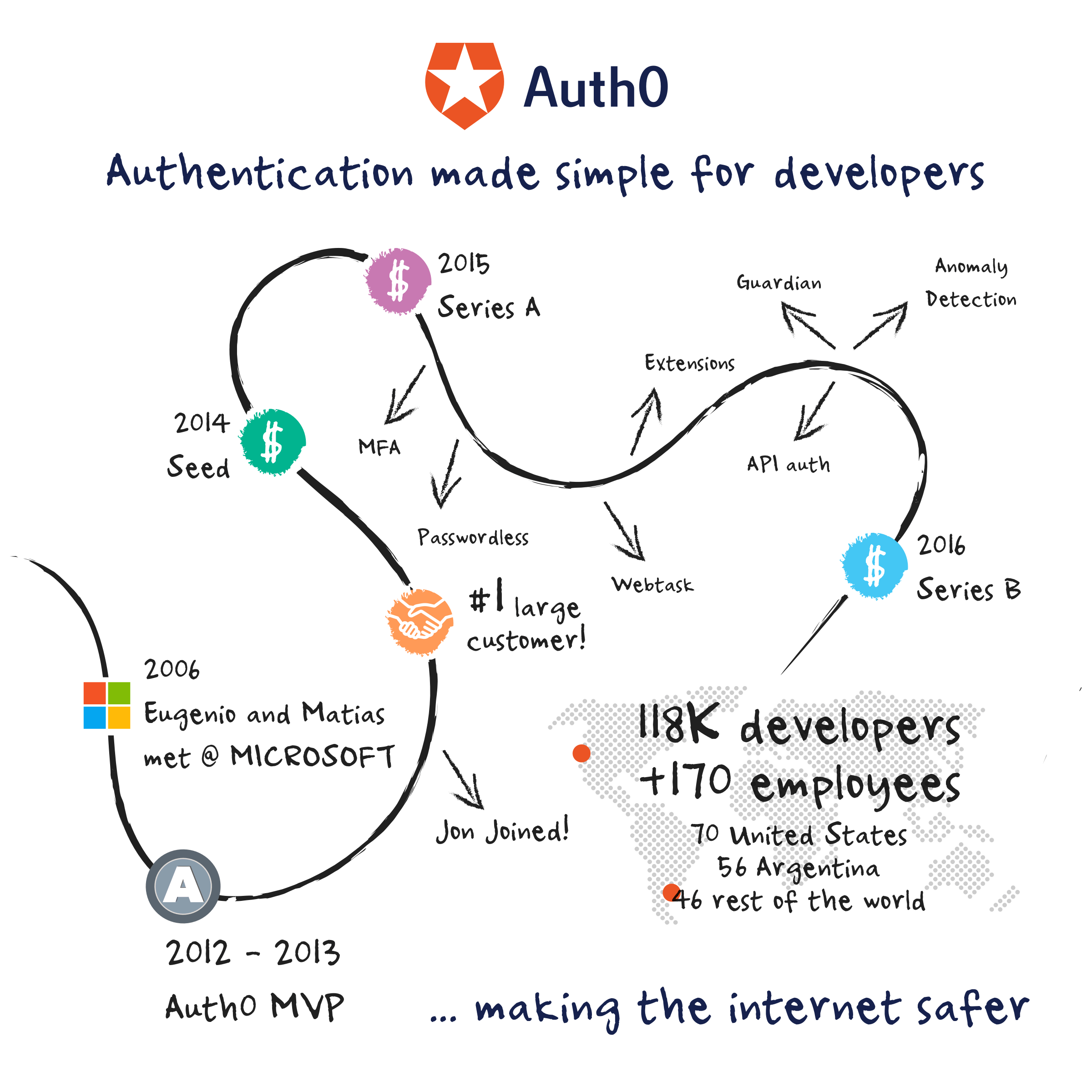 About Auth0
Auth0 is the first identity management platform for application builders, and the only identity solution needed for custom-built applications. With a mission to secure the world's identities so innovators can innovate, Auth0 provides the simplicity, extensibility, and expertise to scale and protect identities in any application, for any audience. Auth0 secures more than 100 million logins each day, giving enterprises the confidence to deliver trusted and elegant digital experiences to their customers around the world.
For more information, visit https://auth0.com or follow @auth0 on Twitter.