BELLEVUE, WA - Every year the Seattle Museum of History and Industry partners with GeekWire to present the Seattle 10 - a collection of ten history-making local start-up companies. Auth0 had the privilege of joining the Seattle 10 Class of 2016, chosen over dozens of other fantastic nominees. To commemorate, Auth0 and the other winners recreated their business ideas on a six-foot by six-foot cocktail napkin that was unveiled on December 7 at the GeekWire Gala. The pop-up exhibit will run through January 29, 2017.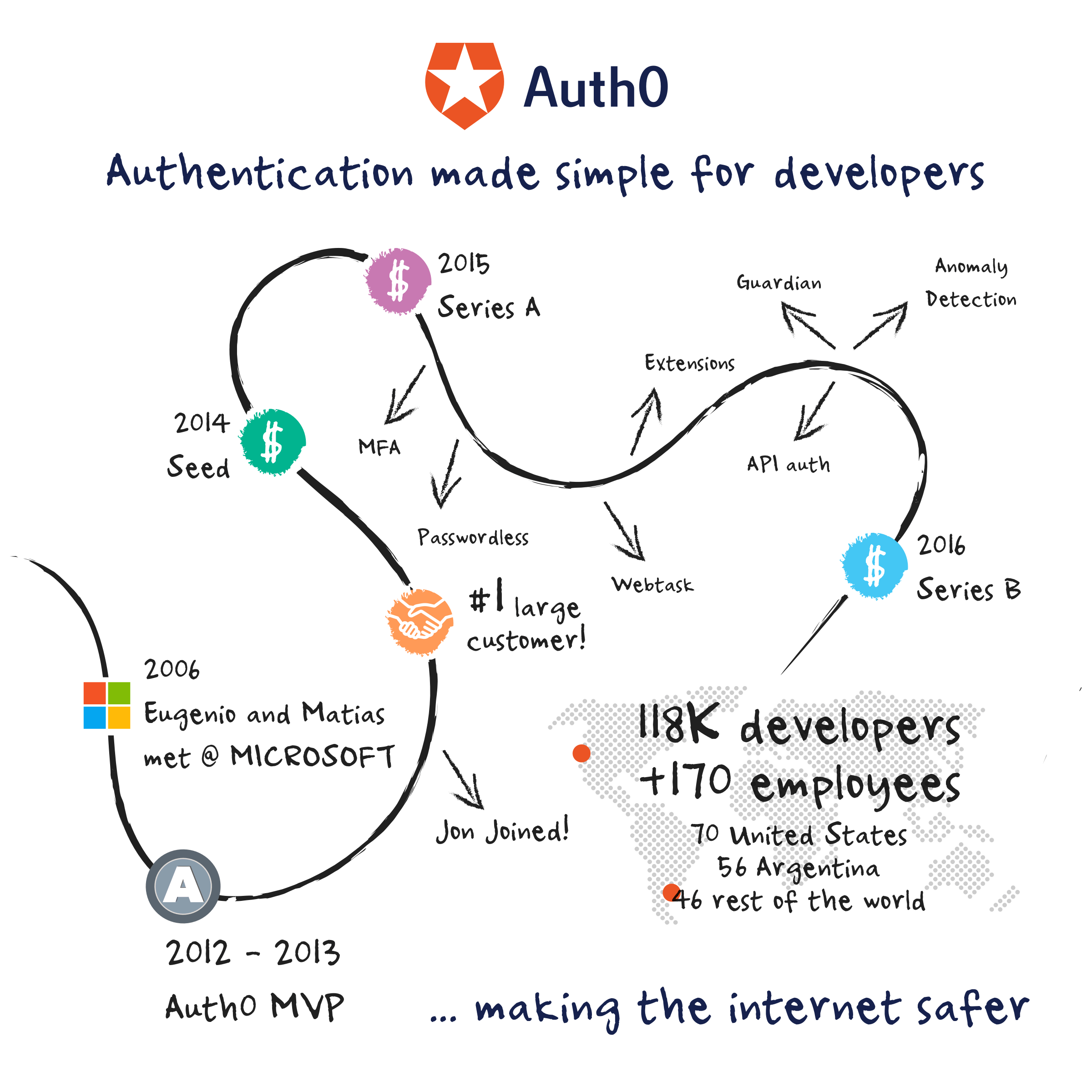 About Auth0
Auth0, the identity platform for application builders, provides thousands of customers in every market sector with the only identity solution they need for their web, mobile, IoT, and internal applications. Its extensible platform seamlessly authenticates and secures more than 2.5 billion logins per month, making it loved by developers and trusted by global enterprises. The company's U.S. headquarters in Bellevue, WA, and additional offices in Buenos Aires, London, Tokyo, and Sydney, support its global customers that are located in 70+ countries.
For more information, visit https://auth0.com or follow @auth0 on Twitter.