A big part of being an Auth0 Ambassador and Evangelist is attending and speaking at conferences all over the world. Our ambassadors attend a very diverse set of events ranging from technology-specific conferences, like Oracle Code, to technology agnostic conferences like CodeMash, and everything in between.
The Conference Recap series will summarize our experiences at the various conferences we attend, sharing the big news, things we learned, things we liked, and more. We'll kick the series off with ngVikings.
ngVikings 2018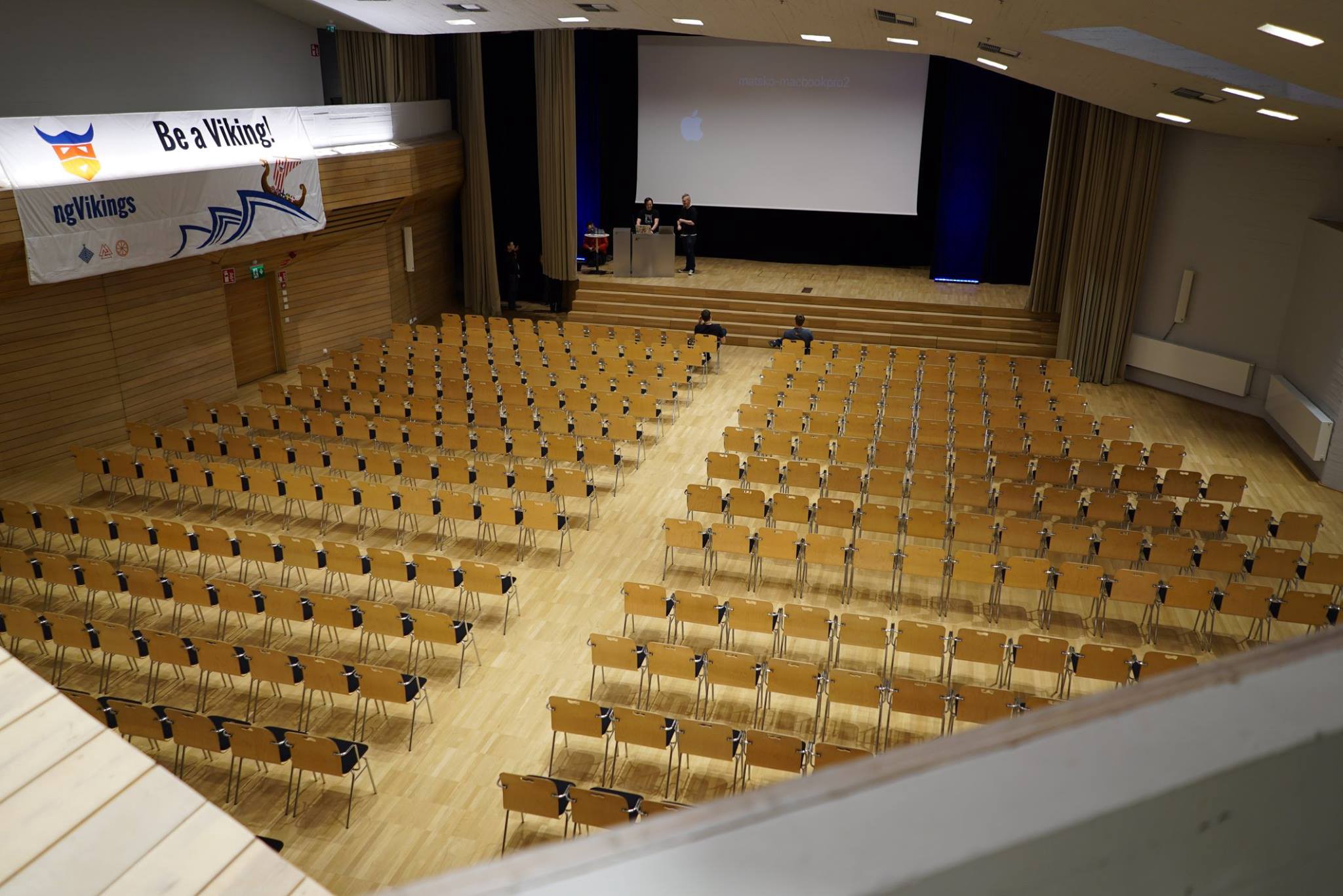 Dubbed as the "main Angular event in the Nordics — and the only traveling Angular conference in the world", ngVikings was a unique two-day conference organized by a coalition of Angular and GDG Meetups from the Nordic countries of Norway, Sweden, Finland, and Denmark. This year, the traveling conference was scheduled to be in Helsinki but found itself in close-by Espoo, Finland and was held at Aalto University.
The conference brought together over 300 developers and speakers from all over the world.
The keynote address was delivered by a core member of the Angular team Matias Niemelä and focused on his journey to Angular, how Angular has evolved over the last five years, and where it's headed next. Angular Elements and the new ngIvy renderer seem really promising additions to the already excellent framework. Watch the keynote here:
After the keynote, the conference was split into two tracks with each speaker giving a 30-minute presentation. The talks featured at ngVikings focused mainly on Angular 2+ showing best practices, sharing lessons learned, and focusing on the future of the framework. You can view all of the talks here, and while all of the talks were great and worth checking out, a few that really stood out for me where:
Deploying Angular and Node to the Cloud
by John Papa
Advanced Angular DI
by Ward Bell
6 Apps One Codebase with Ionic
by Sani Yusuf
A big shout out to the organizers including Maxim Salnikov, Shahrzad (Sherry) Aziminia, Chris Noring, Jussi Kinnula, and the rest of the team for putting together such a great conference.
Auth0 at ngVikings 2018
Ado Kukic, Developer Evangelist at Auth0, was the only Auth0 representative at ngVikings and gave a talk titled "A Token Walks Into a SPA…", which focused on token-based authentication for single page applications and Angular in specific. You can watch the talk here:
The talk covered topics ranging from why you should consider token-based authentication, how JSON Web Tokens actually work, SPA architectures and security considerations they bring with them, and finally how to incorporate token based authentication using various Angular specific features like HTTP Interceptors, Route Guards, and more.
ngVikings 2019
I am very hopeful that ngVikings makes a return next year, and the official conference website implies it will. Check out the official site for updates on where the traveling conference is sailing to next!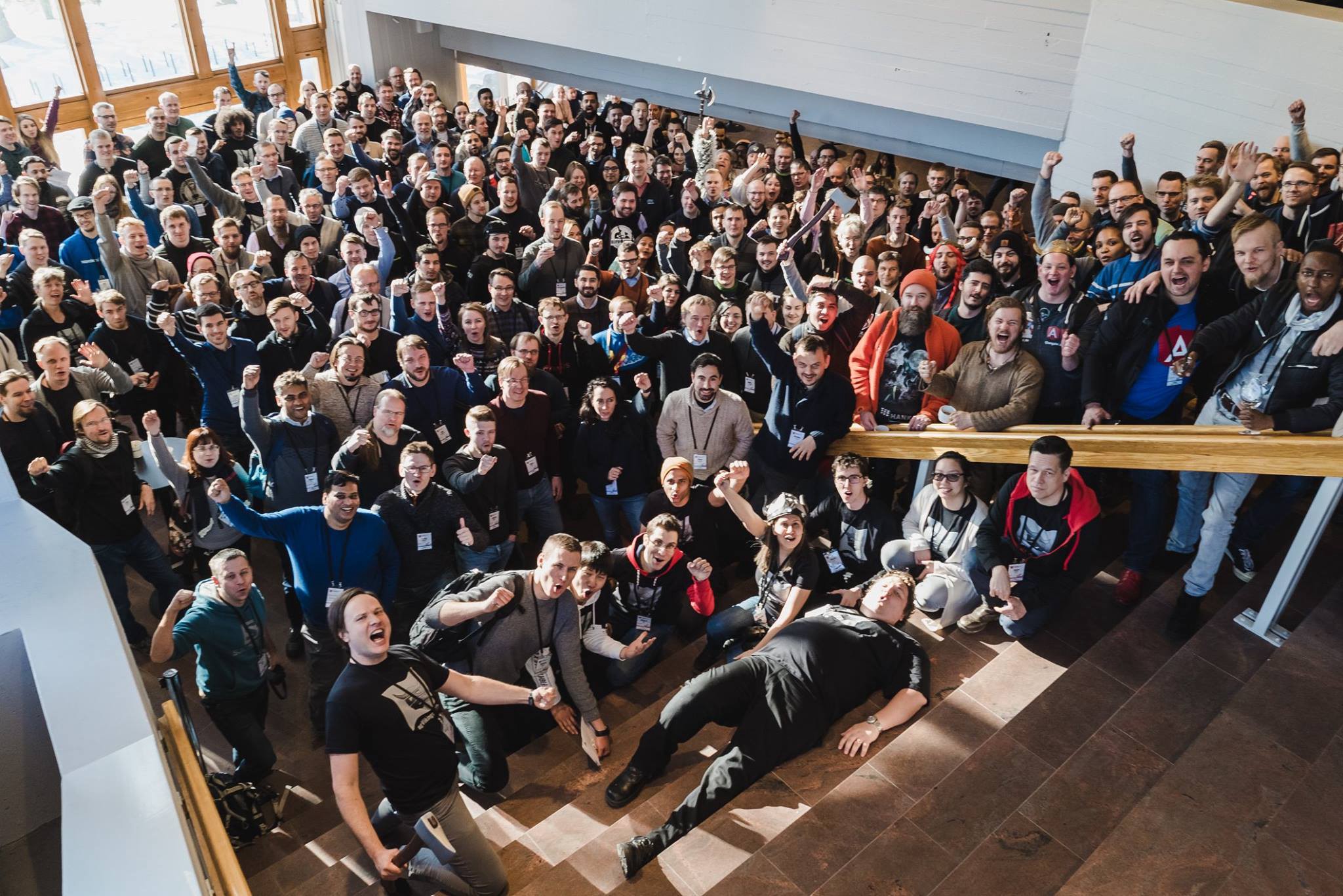 If you are interested in learning more about or joining the Auth0 Ambassador program, check out the Ambassador page on our website.
About Auth0
Auth0, a global leader in Identity-as-a-Service (IDaaS), provides thousands of customers in every market sector with the only identity solution they need for their web, mobile, IoT, and internal applications. Its extensible platform seamlessly authenticates and secures more than 2.5 billion logins per month, making it loved by developers and trusted by global enterprises. The company's U.S. headquarters in Bellevue, WA, and additional offices in Buenos Aires, London, Tokyo, and Sydney, support its global customers that are located in 70+ countries.
For more information, visit https://auth0.com or follow @auth0 on Twitter.