Configure Session Lifetime Settings
This guide will show you how to configure session settings for your tenant using Auth0's Dashboard. This task can also be performed using the Management API.
Navigate to the Tenant Settings page in the Auth0 Dashboard, and click the Advanced tab.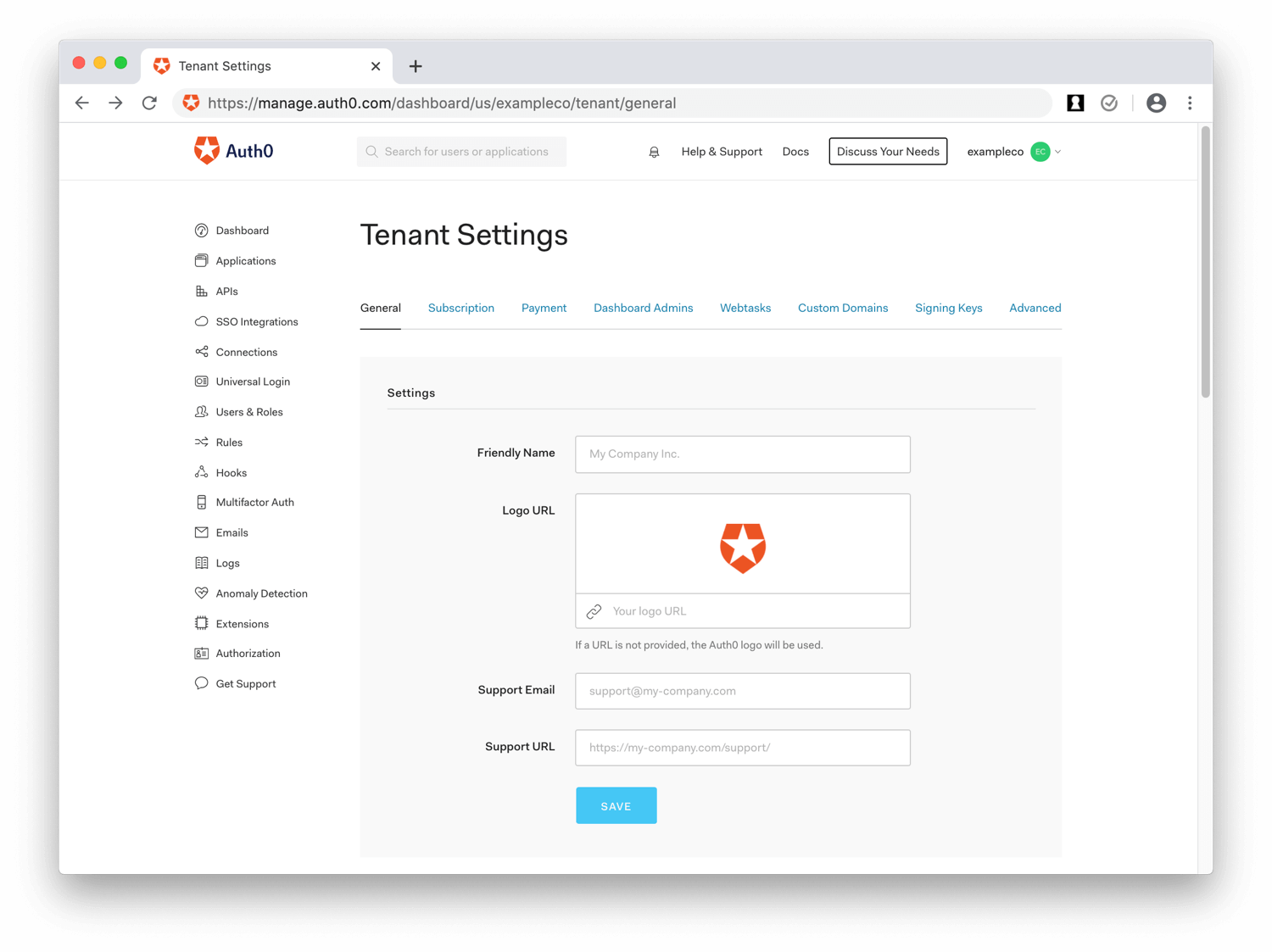 Scroll to the Log In Session Management section, locate Inactivity timeout and Require log in after, enter the desired settings, and click Save.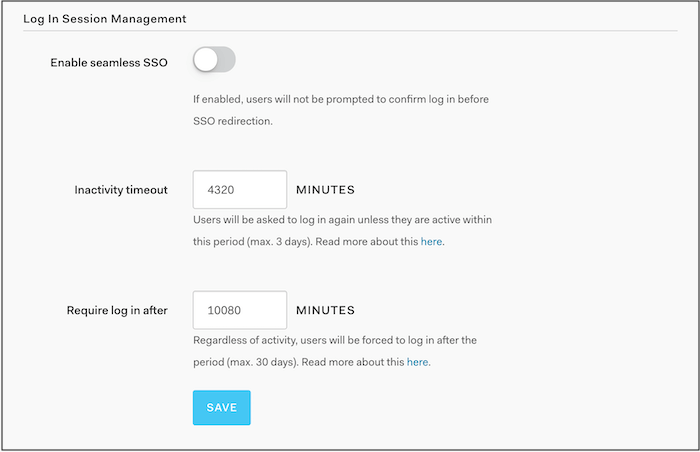 | Setting | Description |
| --- | --- |
| Inactivity timeout | Timeframe (in minutes) after which a user's session will expire if they haven't interacted with the Authorization Server. Will be superseded by system limits if over 4,320 minutes (3 days) for Developer or Developer Pro or 144,000 minutes (100 days) for enterprise plans. |
| Require log in after | Timeframe (in minutes) after which a user will be required to log in again, regardless of their activity. Will be superseded by system limits if over 43,200 minutes (30 days) for Developer or Developer Pro or 525,600 minutes (365 days) for enterprise plans. |