To customize the SMS messages sent by Auth0 during enrollment (when associating a device to Guardian) or verification (when an authentication message is sent to the device), do the following:
First, go to the Multi-factor Auth page, then click on the SMS box to configure your SMS settings.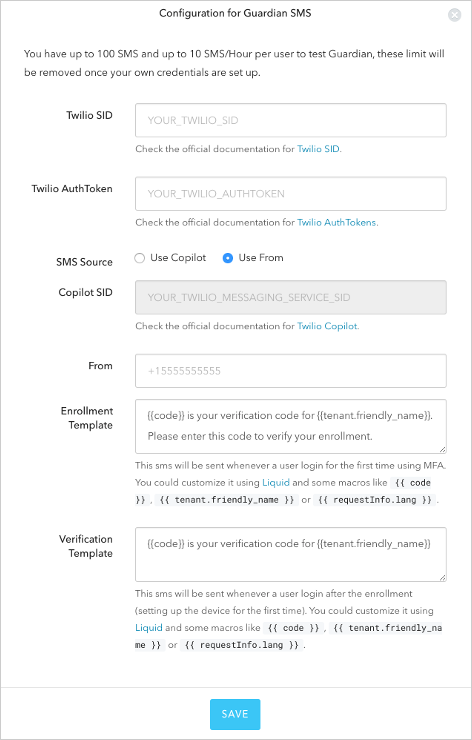 You have two fields to customize your messages:
Enrollment Template: the message sent by Auth0 during device enrollment.
Verification Template: the message sent by Auth0 to verify the possession of the device.
Liquid syntax is the supported templating engine to use when accessing user attributes in SMS templates. The following attributes are available:
code: The Enrollment/Verification code.
requestInfo.lang: The browser language (ie, es-AR,es;q=0.8, en-US,en, and so on.).
tenant.friendlyName: The Friendly Name set in Tenant Settings.