Configure Auth0 as an Identity Provider
Depending on the type of application you're working with, configuring Auth0 to serve as the SAML Identity Provider (IdP) is done in several places.
Single Sign-on Integrations with Built-in Auth0 Support
For some Single Sign-on (SSO) Integrations that support SAML, the configuring Auth0 is done using the SSO Integrations area of the Management Dashboard. To create a new integration, click Create SSO Integration.
On the New Single Sign-On Integration page, select the integration in which you're interested. Currently, your options are as follows:
Active Directory
Box
CloudBees
Concur
Dropbox
Microsoft Dynamics CRM
Adobe EchoSign
Egnyte
New Relic
Office 365
Salesforce
SharePoint
Slack
SpringCM
Zendesk
Zoom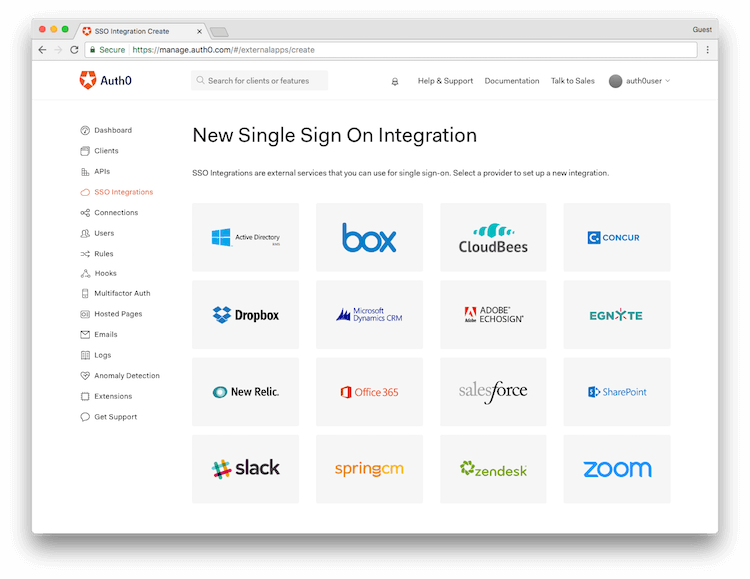 Provide a name for your new integration. Click Create to proceed.
You will now see additional configuration instructions that are specific to the integration that you have chosen.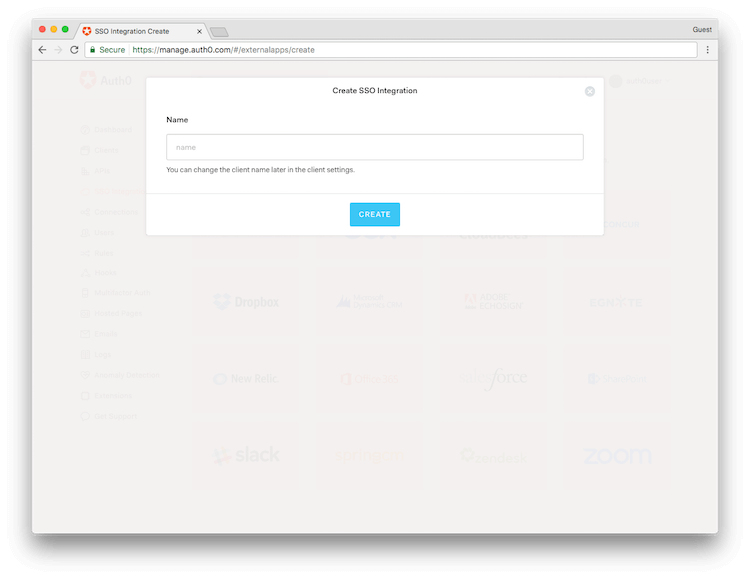 You can also refer to Using Auth0 in SAML2 Web Apps for instructions specific to configuring a given SSO Integration.
Manually Configure a SSO Integration
If the Service Provider option you've chosen doesn't come with built-in Auth0 support, you can manually add the configuration.
Navigate to the Applications section of the Management Dashboard, find the Application you're working with, and click on Settings.
Switch over to the Addons tab.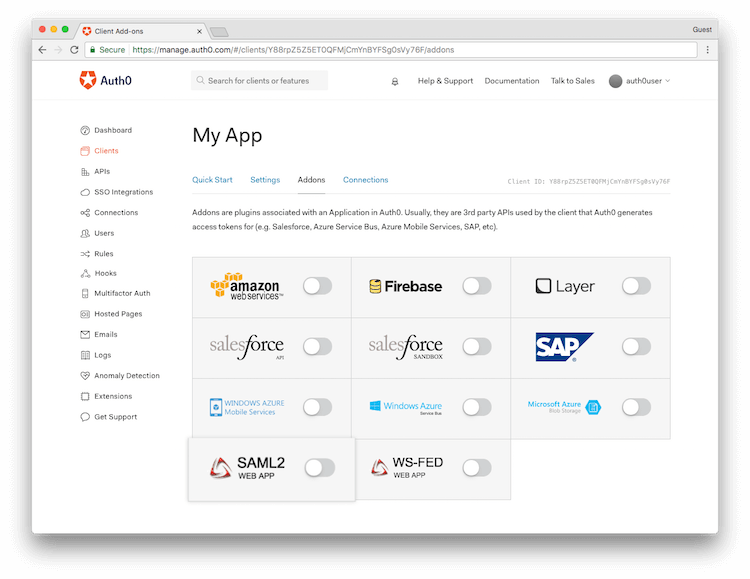 Enable SAML2 Web App. You will see a screen asking you to provide additional configuration information, with details on what the fields mean and what the expected value types are located directly on that page.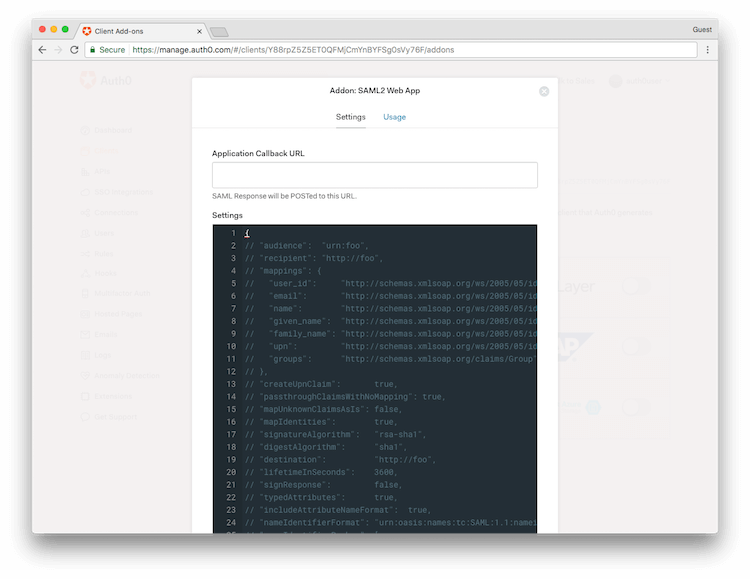 In addition, SAML Settings Needed for Some SSO Integrations provide additional information for integrations that require special settings.
When done, click Save.