BELLEVUE, WA - As of November 30, 2016, Mozilla, one of the largest open-source organizations on the web, has replaced their longstanding Persona authentication system and has instead chosen Auth0 for all of their identity and access management (IAM) needs moving forward. The removal of Persona also means that Mozilla will no longer offer a public-facing authentication service.
Auth0 has already been integrated in many Mozilla web properties including Mozillians, Mozilla Moderator, and Mozilla Reps. Mozilla is making use of Auth0's passwordless authentication, LDAP, and social connections features to make it easier for contributors and employees to gain access to the various services Mozilla provides.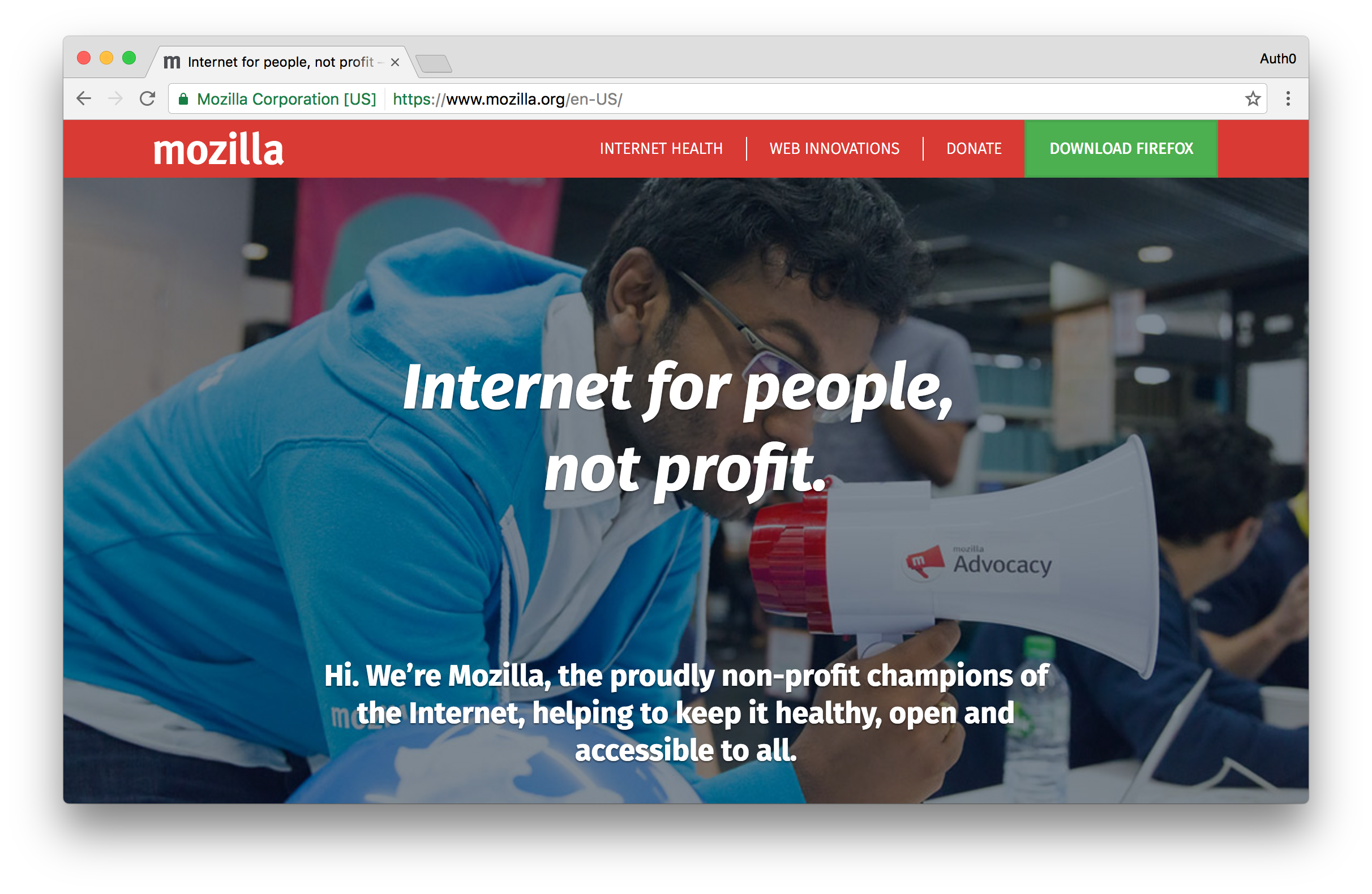 We are honored to have Mozilla as both a customer and ally. Auth0 has always embraced and contributed to the open-source community and we built our platform around open standards like OAuth and OpenID Connect so that our platform can easily integrate and interoperate in any organization while still following industry standards and best practices.
About Auth0
Auth0, the identity platform for application builders, provides thousands of customers in every market sector with the only identity solution they need for their web, mobile, IoT, and internal applications. Its extensible platform seamlessly authenticates and secures more than 2.5 billion logins per month, making it loved by developers and trusted by global enterprises. The company's U.S. headquarters in Bellevue, WA, and additional offices in Buenos Aires, London, Tokyo, and Sydney, support its global customers that are located in 70+ countries.
For more information, visit https://auth0.com or follow @auth0 on Twitter.