EDITOR'S NOTE: Welcome to the EMEA Blog Takeover, where our EMEA employees take over the Auth0 blog to share success stories from the region. This week, you'll meet our thought leaders across the pond, discover some of our most compelling use cases, and read about the trends that influence how we do business.
We grew 241% in Q1 2019 vs. Q1 2018 in EMEA. Nearly 30% of that growth came from expansion, which is a direct result of our stellar and growing Customer Success team. We drove more pipeline through the channel and more PR coverage through the media. We set goals in key areas, and we delivered on them.
There's a massive amount of teamwork that goes on here every day, but I want to touch on three areas that are particularly critical to our success: freedom and space to grow; a localized approach; and a London hub.
Nearly 30% of Auth0's Business, with Freedom and Space to Grow
I'm very fortunate that I work with a group of people who recognize they're based in America, and they need expertise in other markets. They've recruited a team that's very European, with good diversity across the region, and trust them to build a scalable, and sustainable business. We have an appropriate amount of autonomy to make decisions, and it has paid off.
"Auth0 grew 241% in Q1 2019 vs. Q1 2018 in EMEA."
In 2017, from an EMEA perspective, we accounted for between 18-20% of the business. Now, we're creeping up toward 30%, working with enterprise customers like Whitbread, The Economist Group, and Nando's.
Auth0 2018 Revenue by Geography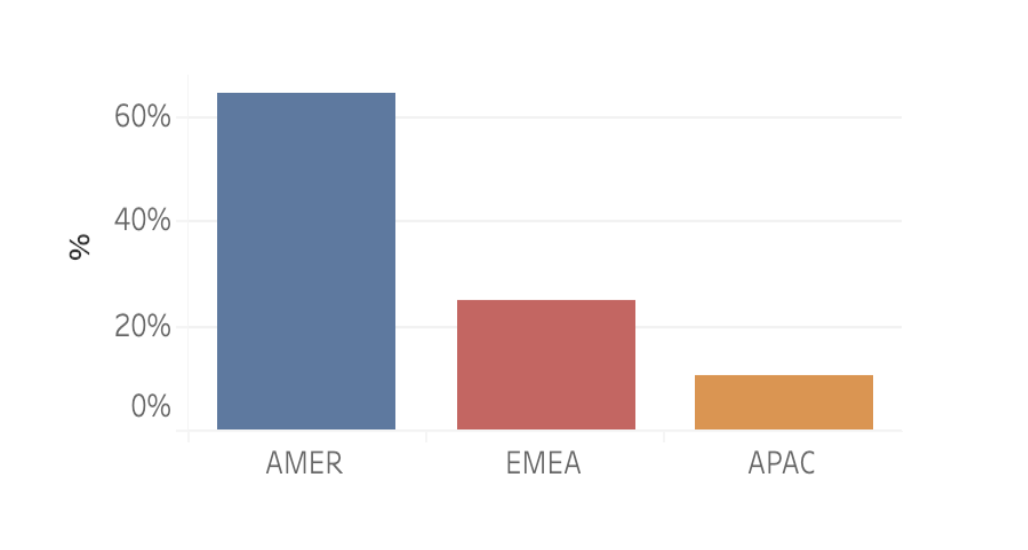 A Localized Approach for Each Unique Market
Europe is not one region, and we recognize the need and strength of diversity to properly address local markets. We know the markets well, and we have a good set of skills that have helped us reach out to those markets and develop them appropriately. We recently launched a German version of our website, use European laws as opposed to US laws on our contracts, and generally embrace all the things that make us more European friendly.
We have people all across Europe with local language skills. Having someone just down the road who speaks your language, and can share success stories from other customers in the area that you can benefit from as an organization, is priceless. Local knowledge allows you to offer something above software sales and truly add value to the organization, much more than a supplier can.
"Auth0 recently launched a German version of their website - https://auth0.com/de/"
So far this year, we've added more than 20 new employees in EMEA. Here are some of our recent hires.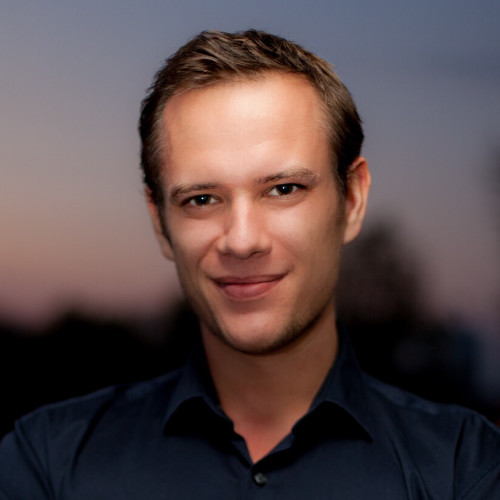 Kevin Switala
Enterprise Account Executive
"Kevin Switala is responsible for sales strategy in the DACH region, and collaborates with the regional team to gain market share, build the partner network, and expand local brand awareness. He has been in IT industry sales serving Central European Markets for the past 10 years. Prior to Auth0, Kevin was regional sales manager for BeyondTrust, a leader in Privileged Access Management, where he increased qualified pipeline in the DACH region. Follow his travels and food adventures on Instagram @swilalaa."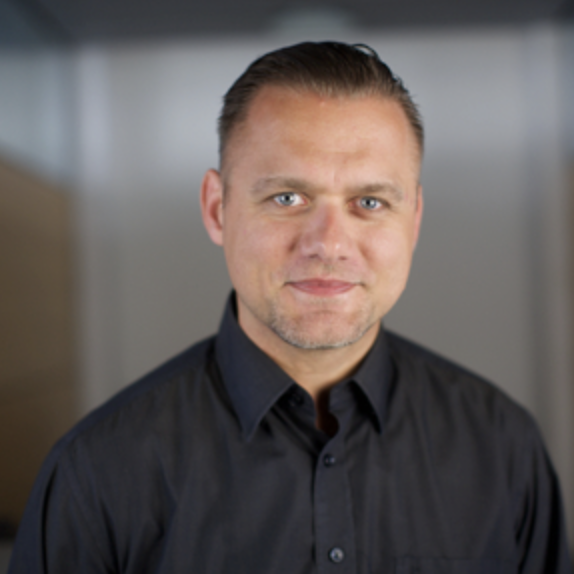 Mathias Conradt
Senior Solutions Engineer
"Mathias Conradt engages with Auth0 prospects to understand their technical requirements and guide them to the best identity solution. He has more than 20 years of experience in software engineering and business process management with several certifications. Prior to Auth0, Mathias was managing director for a boutique software company in Germany and Hong Kong, in charge of key accounts such as Atos Origin, Bayer, Blue Cross Blue Shield, China Telecom, Dräger, META Group/Gartner, Philips, SAP, Unilever, and Vodafone. He is a frequent speaker at industry events, and contributes to the Auth0 blog on technical topics (e.g. custom social connections for Verimi and netID). Mathias enjoys sports, sport shooting, motorbiking, playing video games, and reading cyberpunk novels. "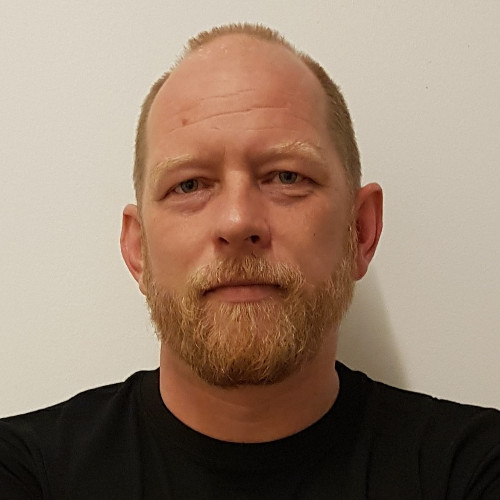 Kris Imbrechts
Enterprise Account Executive
"Kris Imbrechts is responsible for revenue growth and new customer acquisition in Benelux and the Nordics. He has more than 20 years of sales management experience with global companies like Oracle, SAP, and Dell. Prior to Auth0, he was key account executive at ForgeRock selling identity solutions to companies in the Benelux region. Kris is a trainer at Belgian sportclub, Team Impact, where you can join him for Muay Thai."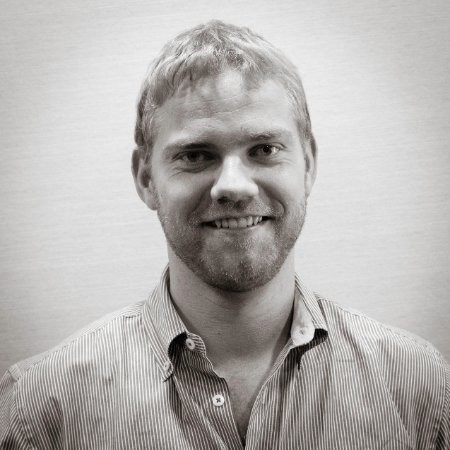 Yvo VanDoorn
Senior Solutions Engineer
"Yvo van Doorn is a technical expert for Auth0 customers seeking to understand the benefits of identity and cloud. He has more than a decade of system administration experience, and manually built and configured bare-metal servers for the first part of his career. Prior to Auth0, Yvo was mission critical engineer at Schuberg Philis, where he specialized in designing and implementing public cloud/SaaS-first solutions for clients in the Benelux region. Yvo is also one of the main organizers for Devopsdays Amsterdam, which attracts more than 500 people every year. Find Yvo sipping a hoppy IPA, exploring the great outdoors, or celebrating Dutch heritage with food and sport."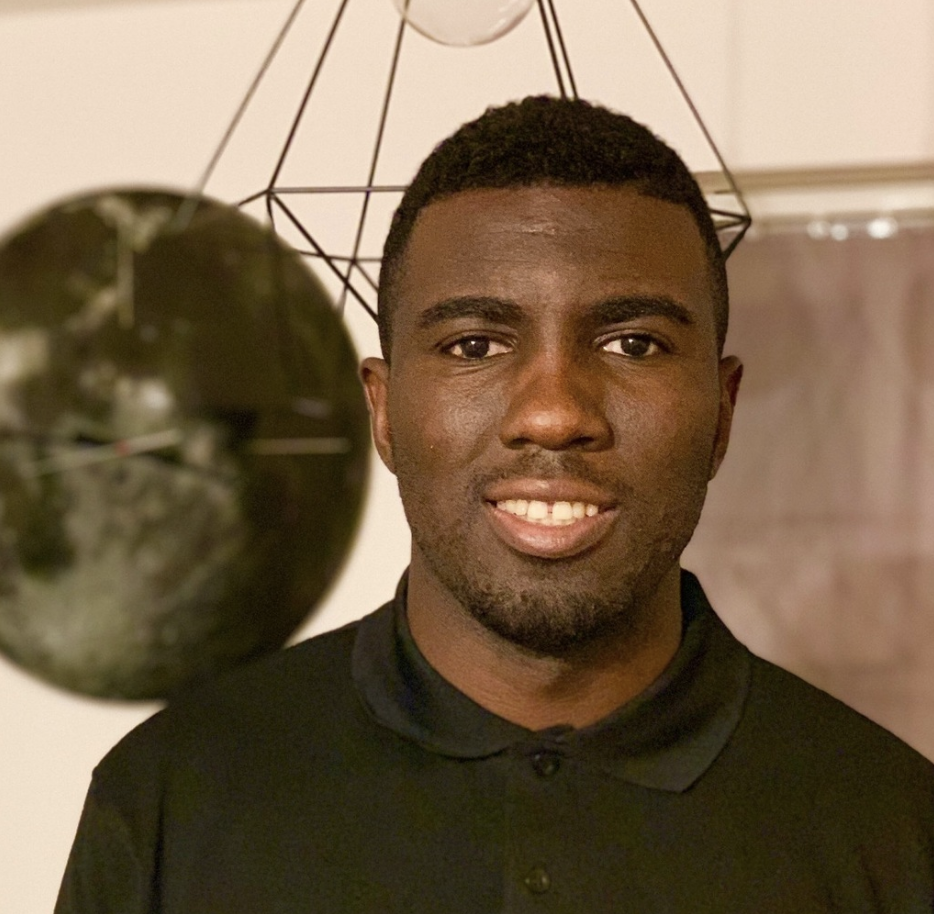 Matthew Gibson
SMB Account Executive
"Matthew (Matt) Gibson acquires new small and medium-sized accounts through direct sales of Auth0's Identity-as-a-Service (IDaaS) platform in Northern Europe. He has been in business development and sales serving EMEA markets for nearly five years. Prior to Auth0, Matt worked in IT Security at Varonis, where helped organizations protect their data from insider threats, and understand and achieve compliance with PCI, HIPPA, and GDPR. Outside the office, Matt enjoys playing or watching sports, and socializing with friends."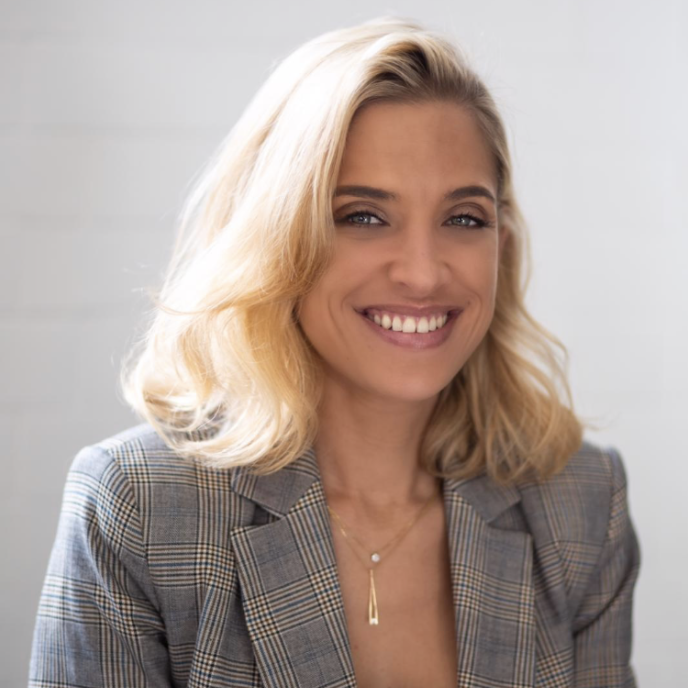 Charlotte Pichereau
Account Development Rep
"Charlotte Pichereau works side-by-side with Account Executives to drive meetings with target accounts in France, Middle East, UK. She has more than 10 years of experience in sales and building strong customer relationships. Prior to Auth0, Charlotte was account manager at Inside Marketing, a lead generation company focused on IT and Marketing, where she was responsible for customer growth and retention for Oracle, SAP, Exclusive Networks, and Pulse Secure. Charlotte enjoys simple, good food, dancing, and celebrating her Caribbean heritage."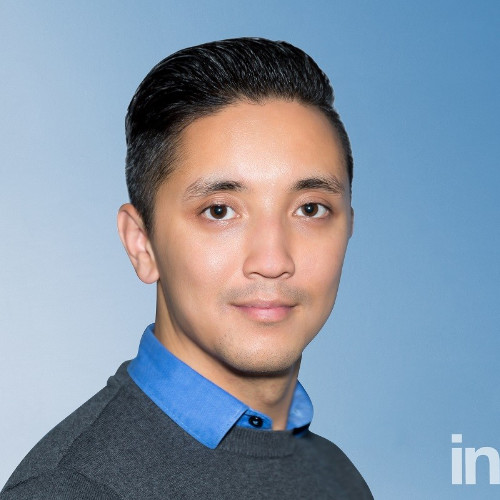 Frederic Lormeau
Account Development Rep
"Frederic (Fred) Lormeau is responsible for sales account development in the Nordics and Benelux regions. He has been in the business development sector for more than five years. Prior to Auth0, Fred was business development manager EMEA for Inside Marketing, where he led a team of eight business development reps and secured renewals with Oracle, Gigamon, Rocket Software, Malwarebytes, and other enterprise clients. Follow his travels adventures and acroyoga moves on Instagram @fredbcbg"
A Truly European Business with a London Hub
We hire the best talent regardless of location, and our employees live all over the world. At the same time, we have headquarter offices in Seattle, London, Buenos Aires, Sydney, and Tokyo. We are remote-friendly, but it's important that we also provide spaces where people can come together and work face-to-face.
Over the last few years, software companies have migrated from along the M4 corridor, back into the center of London. It's a hotbed of talent: people who don't have cars, but have fresh ideas, and want to be involved in innovative, fast-growing organizations, as opposed to the old behemoths.
Sitting in London, particularly on the Waterloo side, where coworking spaces are springing up every day, is a distinct advantage for recruiting. And whether we're hosting our colleagues from Seattle, or a customer day, it's easy to get to us in Central London – and conversely, it's easy for us to get to our customers, whether via train, plane, or other means.
As a company, we chose London to tap into the energy. We favor experimentation, innovation, and the people who come with new ideas, wanting to contribute, and make a difference, versus showing up to grind through a day's work.
We hope you'll want to join Auth0 as an employee, customer, or partner. There are so many areas where we continue to get better and do more, and we're looking to hire more talented people for our team.
Want to join the Auth0 team in EMEA? Visit our Careers page here.
About Auth0
Auth0 provides a platform to authenticate, authorize, and secure access for applications, devices, and users. Security and application teams rely on Auth0's simplicity, extensibility, and expertise to make identity work for everyone. Safeguarding billions of login transactions each month, Auth0 secures identities so innovators can innovate, and empowers global enterprises to deliver trusted, superior digital experiences to their customers around the world.
For more information, visit https://auth0.com or follow @auth0 on Twitter.
---