Set Up Client Credentials Grants Using the Dashboard
Auth0 lets you authorize applications that have the Client Credentials grant type enabled to call APIs using the Client Credentials Flow.
By default, the Client Credentials grant is enabled for all Machine-to-Machine Applications and Regular Web Applications, but they are not yet authorized to call any API.
To authorize the applications to call an API:
Open the Auth0 Management Dashboard and browse to the API section.

Select the API you want to invoke using the Client Credentials Grant.

Under the Authorized Application tab, look for the application you want to authorize, click the Authorize button, and optionally, select the list of scopes that will be granted in the Access Token. This will create a 'client grant' in Auth0, which will allow the application to call the API.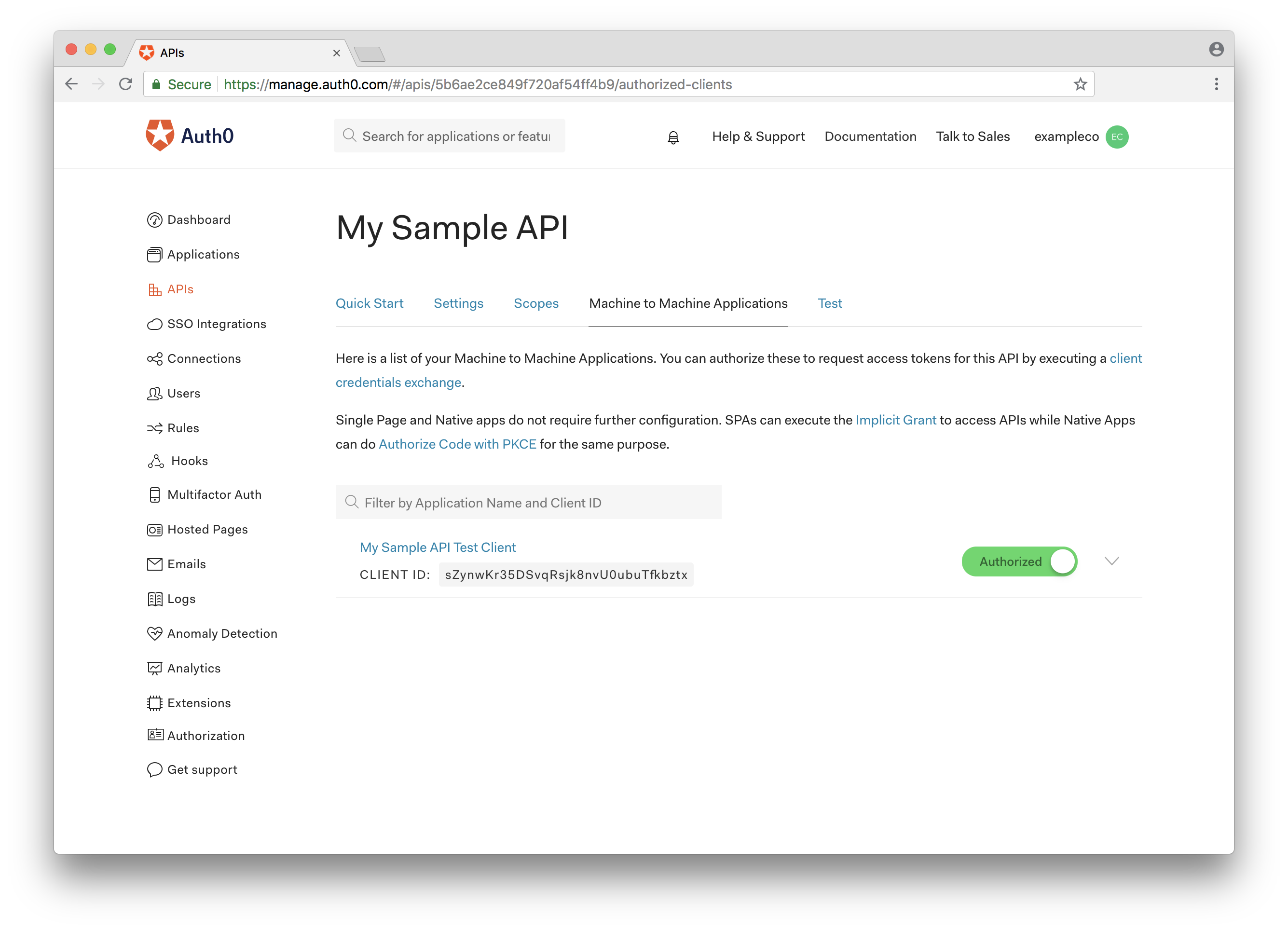 In the Test tab, you can select the application to which you granted access, and see the Access Tokens that will be generated for it.