This guide will show you how to add permissions to an API using Auth0's Dashboard. This task can also be performed using the Management API.
Navigate to the APIs page in the Auth0 Dashboard, and click the name of the API to view.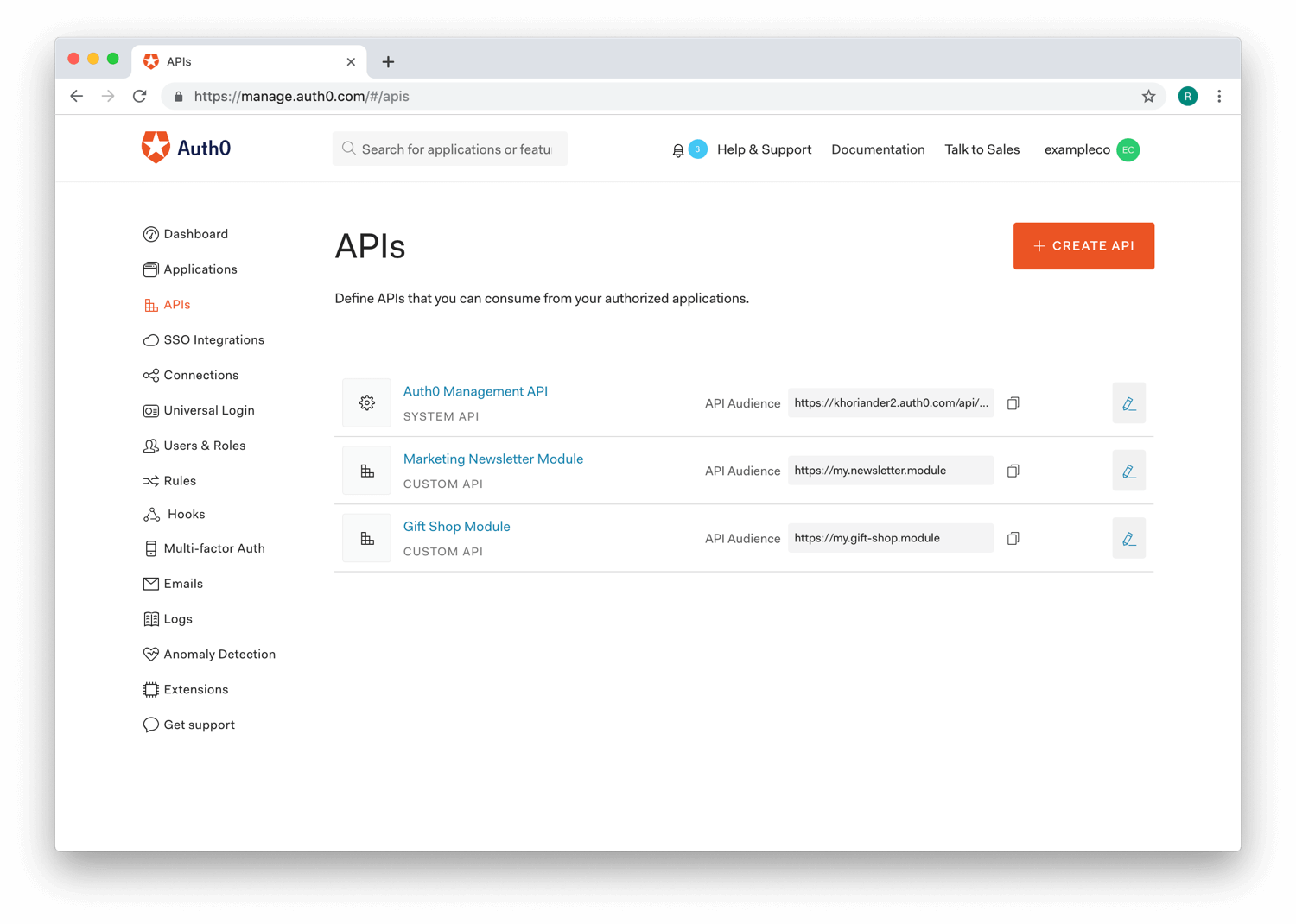 Click the Permissions tab, enter a permission name and description for the permission you want to add, and click Add.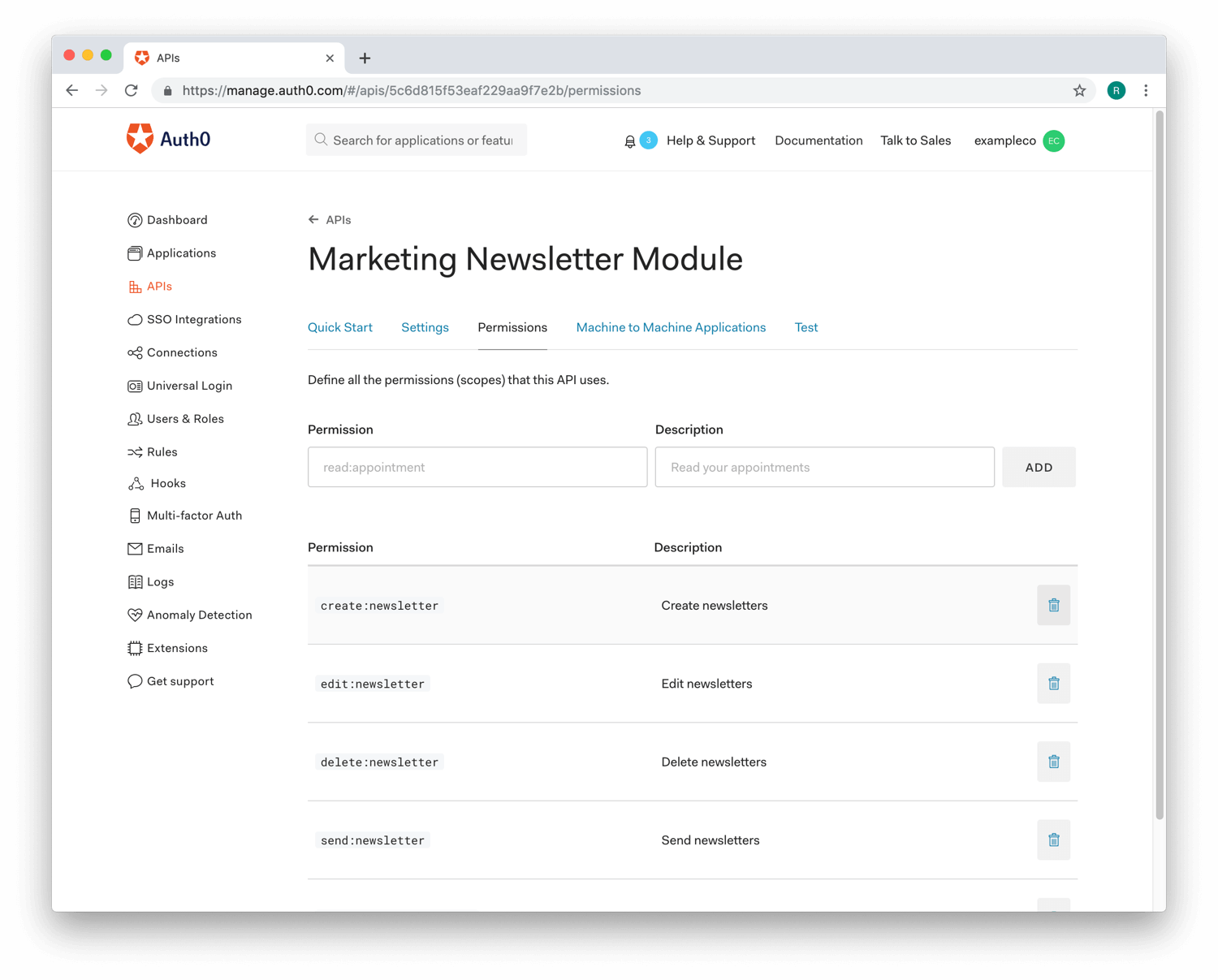 The following permission names are reserved and cannot be set as custom API permissions:
address
created_at
email
email_verified
family_name
given_name
identities
name
nickname
offline_access
openid
phone
picture
profile