Enable Role-Based Access Control for APIs
This guide will show you how to enable role-based access control (RBAC) using Auth0's Dashboard. This task can also be performed using the Management API. This effectively enables the API Authorization Core feature set.
Navigate to the APIs page in the Auth0 Dashboard, and click the name of the API to view.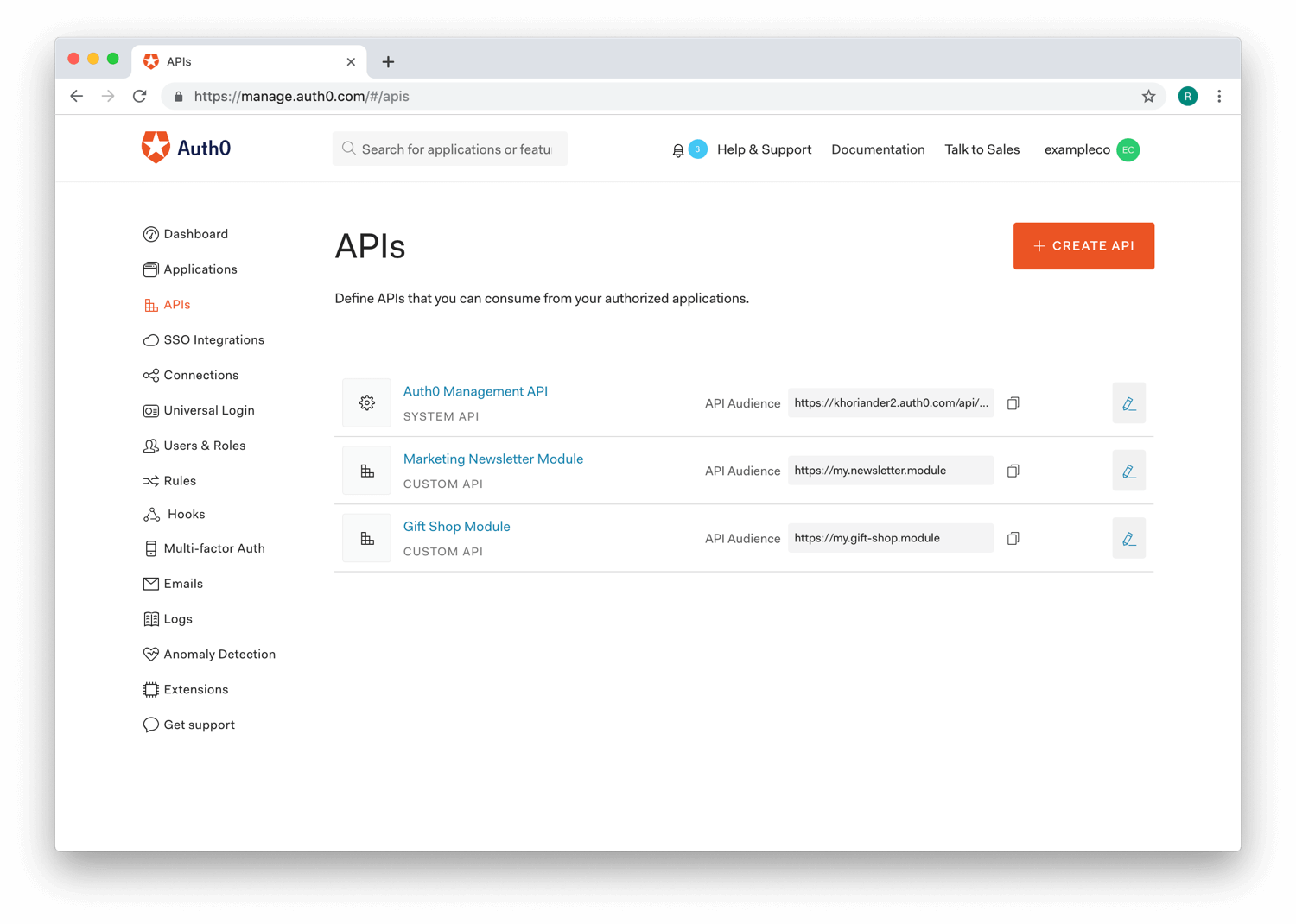 Scroll to RBAC Settings and enable the Enable RBAC toggle.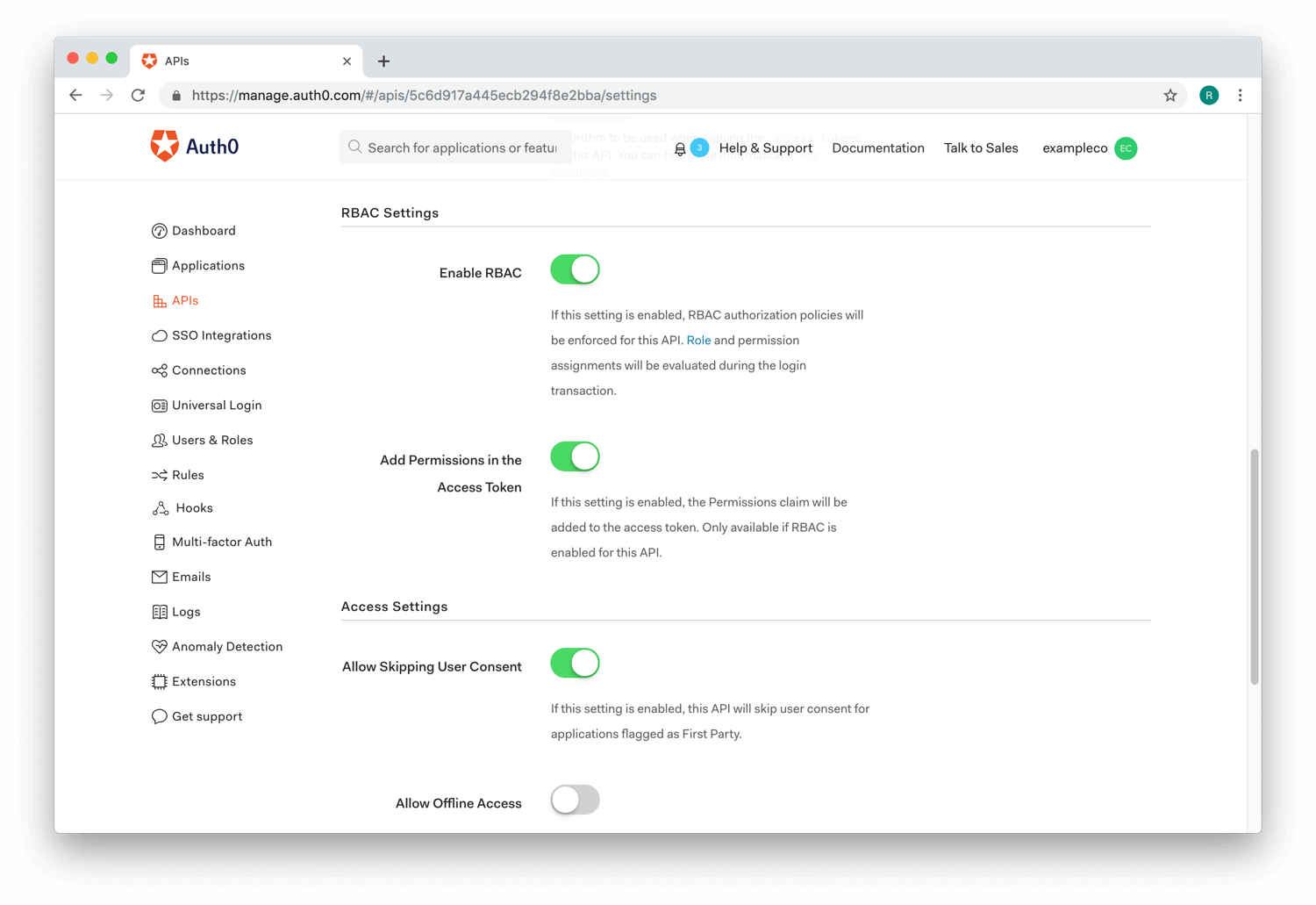 If you want to include all permissions assigned to the user in the permissions claim of the Access Token, enable the Add Permissions in the Access Token toggle, and click Save.