This guide will show you how to remove an application using Auth0's Dashboard. This task can also be performed using the Management API.
Navigate to the Applications page in the Auth0 Dashboard, and click the name of the Application to view.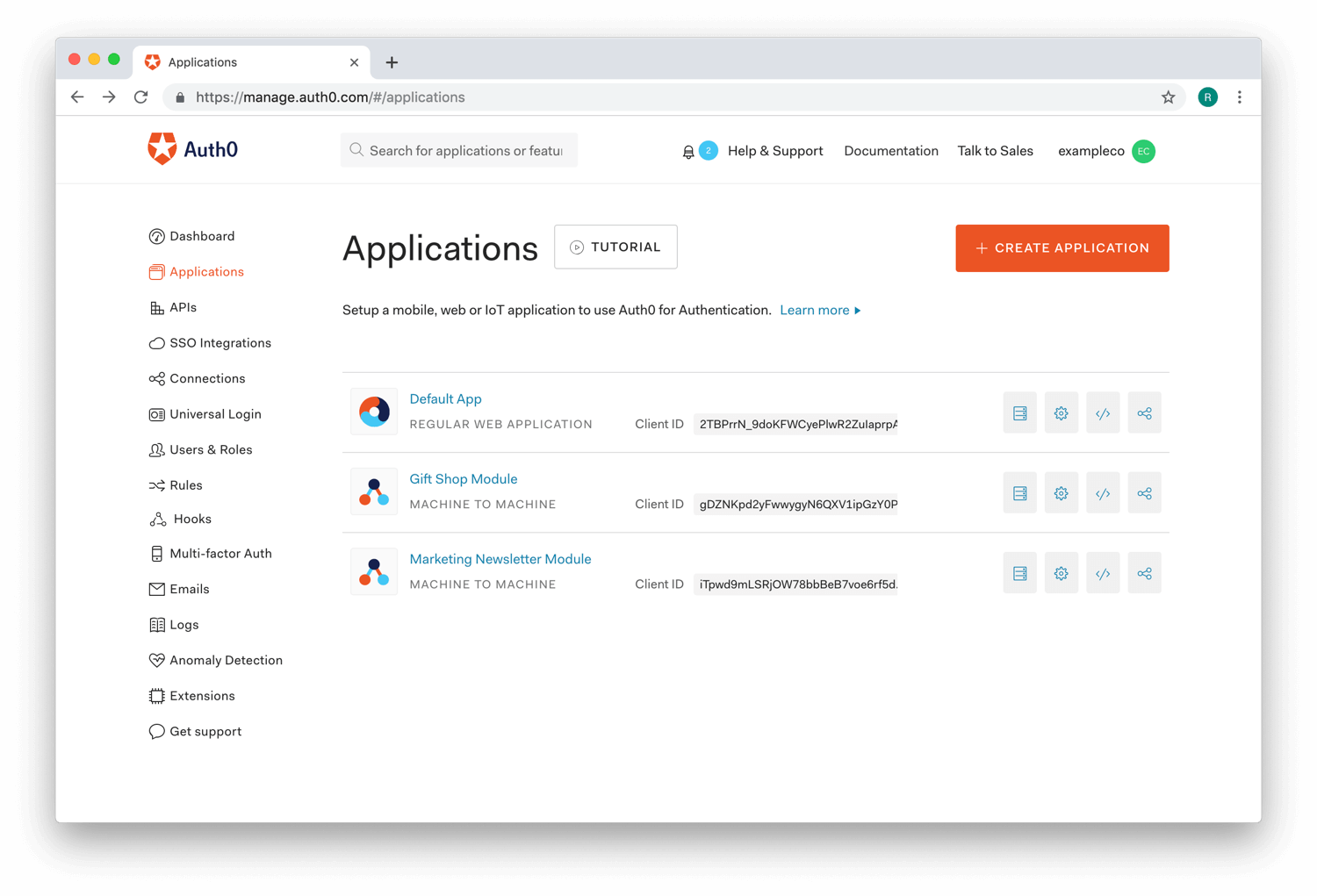 Scroll to the bottom of the Settings page, locate the Danger Zone, click Delete Application, and confirm. Once confirmed, this operation cannot be undone.