This guide will show you how to change your application's grant types using Auth0's Dashboard. This task can also be performed using the Management API.
Troubleshooting
The device code grant type is only available for native apps.

Attempting to use a flow with an Application lacking the appropriate grant_types for that flow (or with the field empty) will result in the following error:
Grant type `grant_type` not allowed for the client.

Navigate to the Applications page in the Auth0 Dashboard, and click the name of the Application to view.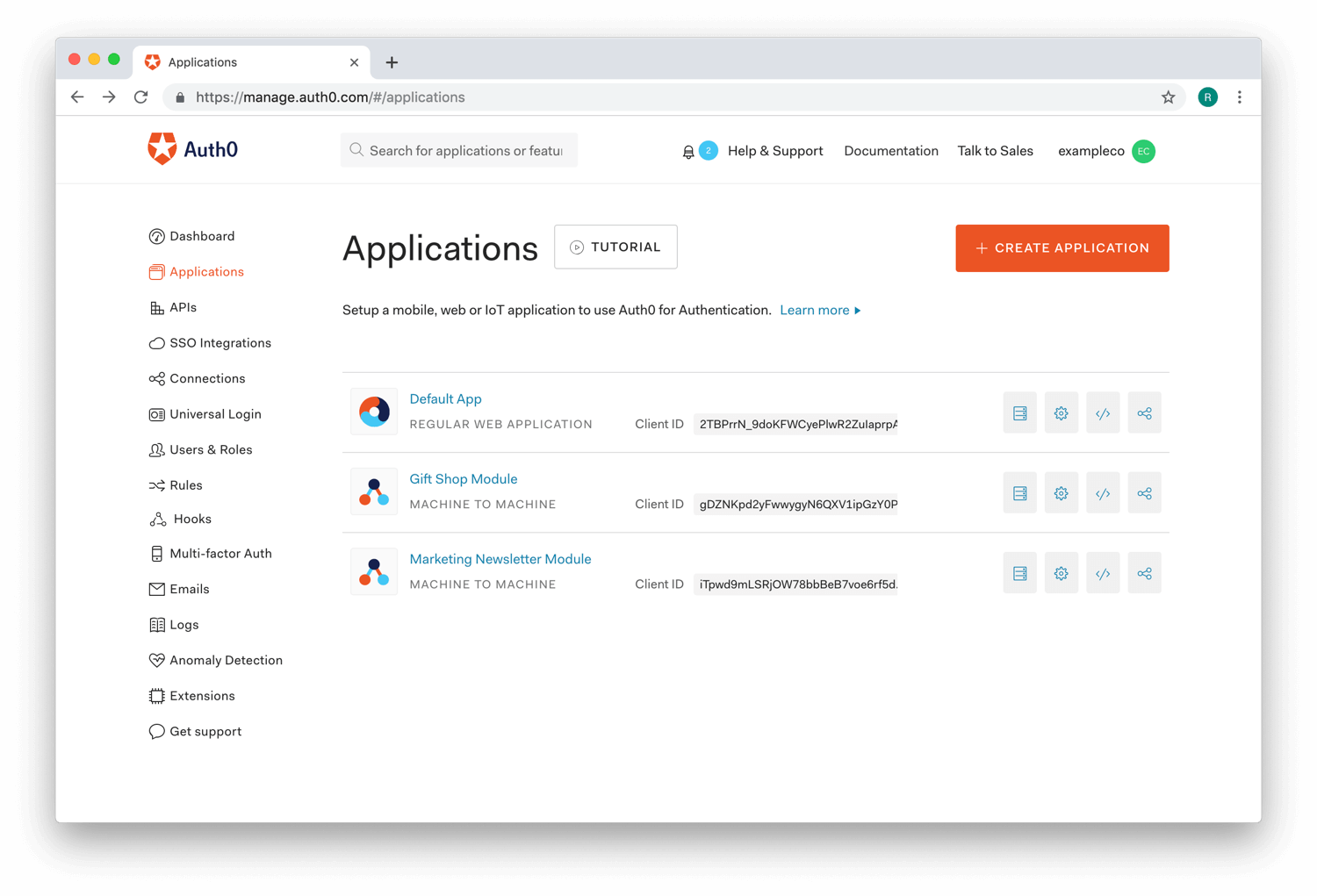 Scroll to the bottom of the page, and click Advanced Settings.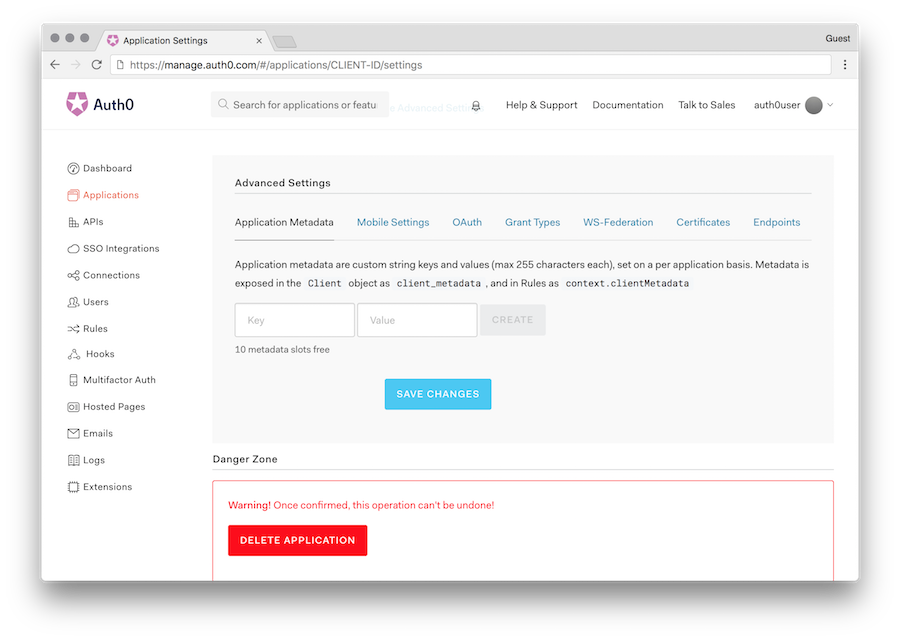 Click the Grant Types tab, and enable or disable the appropriate grants for the application. When finished, click Save Changes.