Work with Hooks using the CLI
Beta
The Auth0 Command-Line Interface (CLI) allows you to create, edit, enable/disable, and delete Hooks associated with specific extensibility points within the Auth0 platform. You can also use the CLI to identify Hooks and gather real-time logging information.
You can find instructions for installing and configuring the Webtask CLI in the Dashboard > Webtask page.
The wt-cli package also includes the auth0 binary, allowing you to use the Auth0 CLI.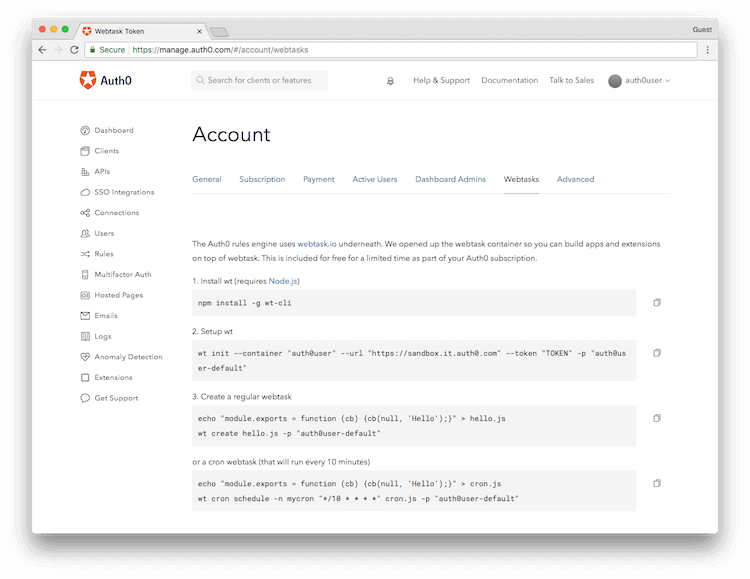 Once you have installed and set up the CLI, you can use it to create new Hooks and manage/delete existing Hooks. You can also use it to gather real-time log data on your Hooks.