View Log Data in the Dashboard
The Logs page of the Dashboard displays all events that occur, including user authentication and administrative actions such as adding/updating Applications, Connections, and Rules.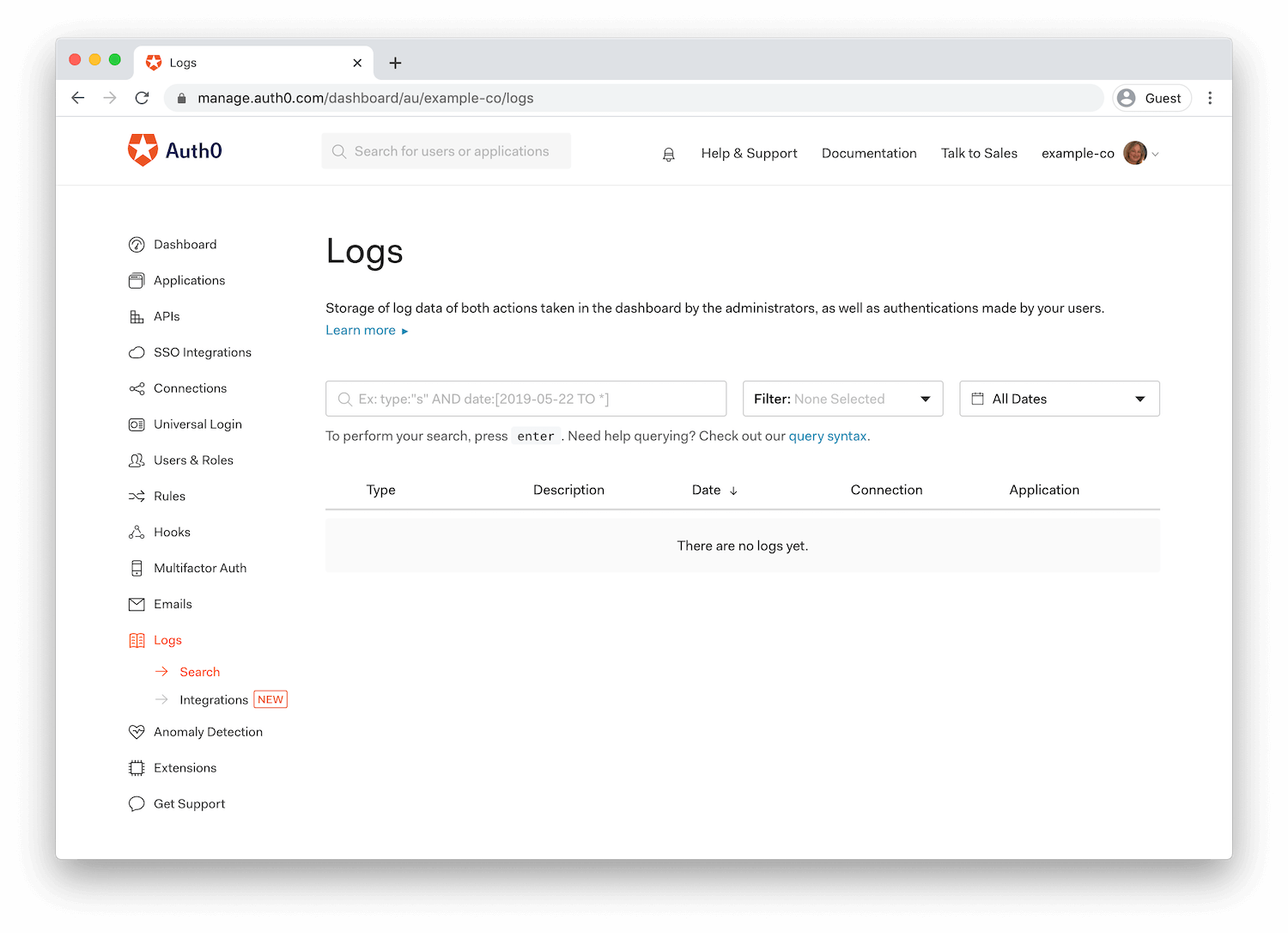 Please note that administrative actions will show up in the logs as API Operation events.
You can choose a filter for log error, warning, and success events. For example, you can choose the Deprecation Notice warning to filter logs related to deprecation warnings.