This guide will show you how to change an application's client secret using Auth0's Dashboard. This task can also be performed using the Management API.
Navigate to the Applications page in the Auth0 Dashboard, and click the name of the Application to view.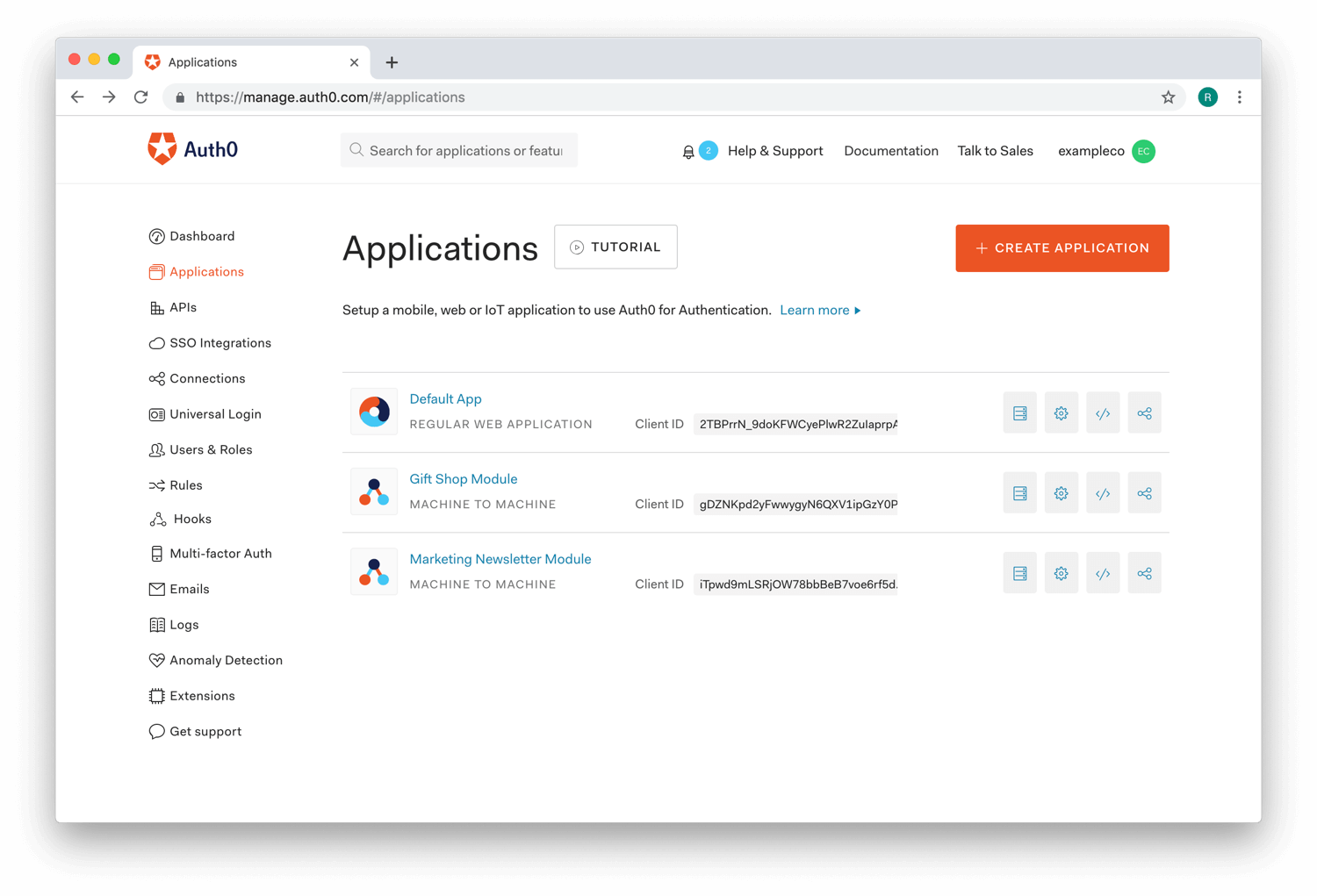 Scroll to the bottom of the Application Settings page and under Danger Zone, you will see the Rotate secret option. Click the Rotate button to rotate the client's secret.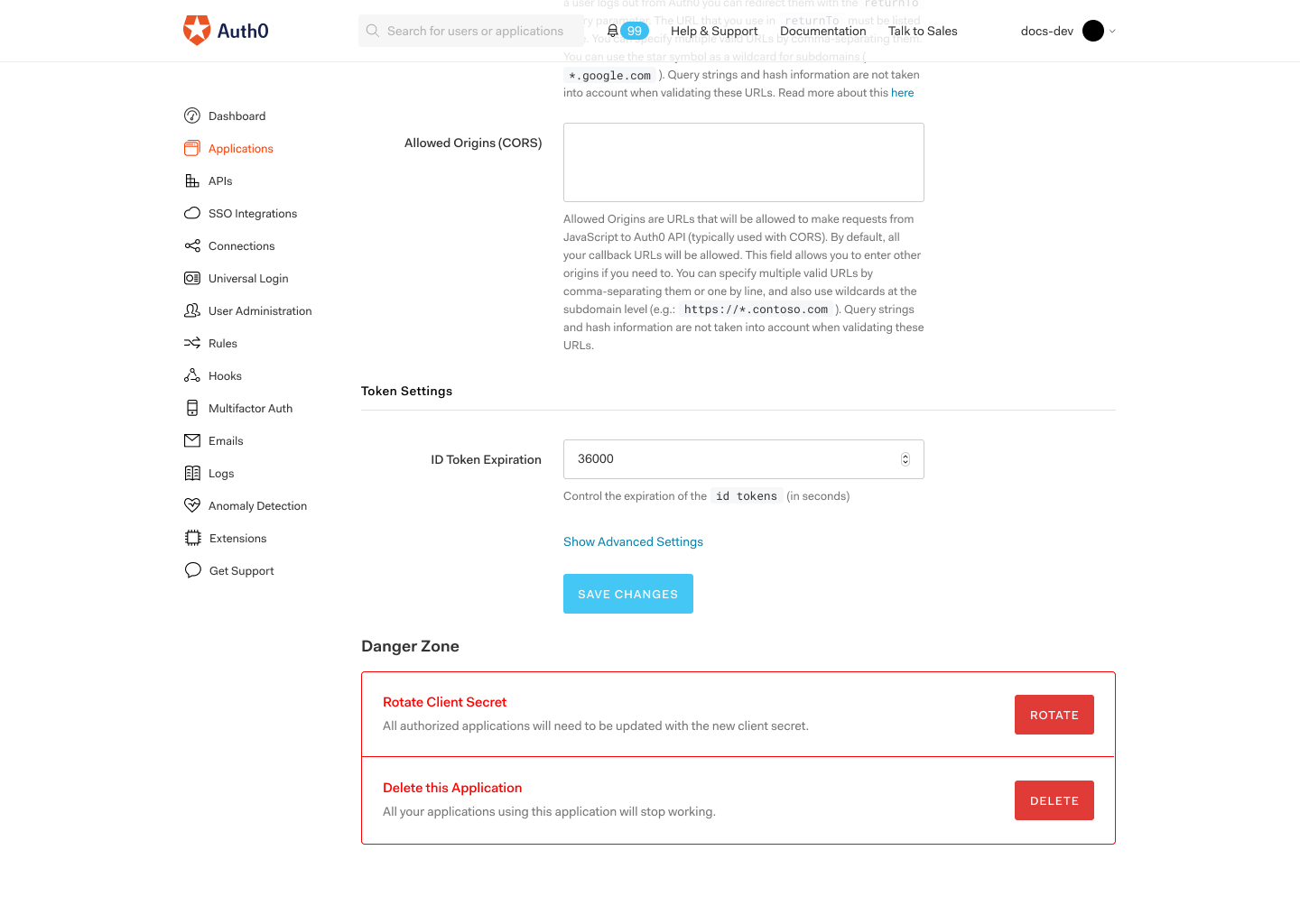 You can view your new secret by selecting the Reveal client secret checkbox.
Update authorized applications
After you rotate your client secret, you must update any authorized applications with the new value.