This guide will show you how to create rules using Auth0's Dashboard. This task can also be performed using the Management API.
Navigate to the Rules page in the Auth0 Dashboard, and click Create Rule.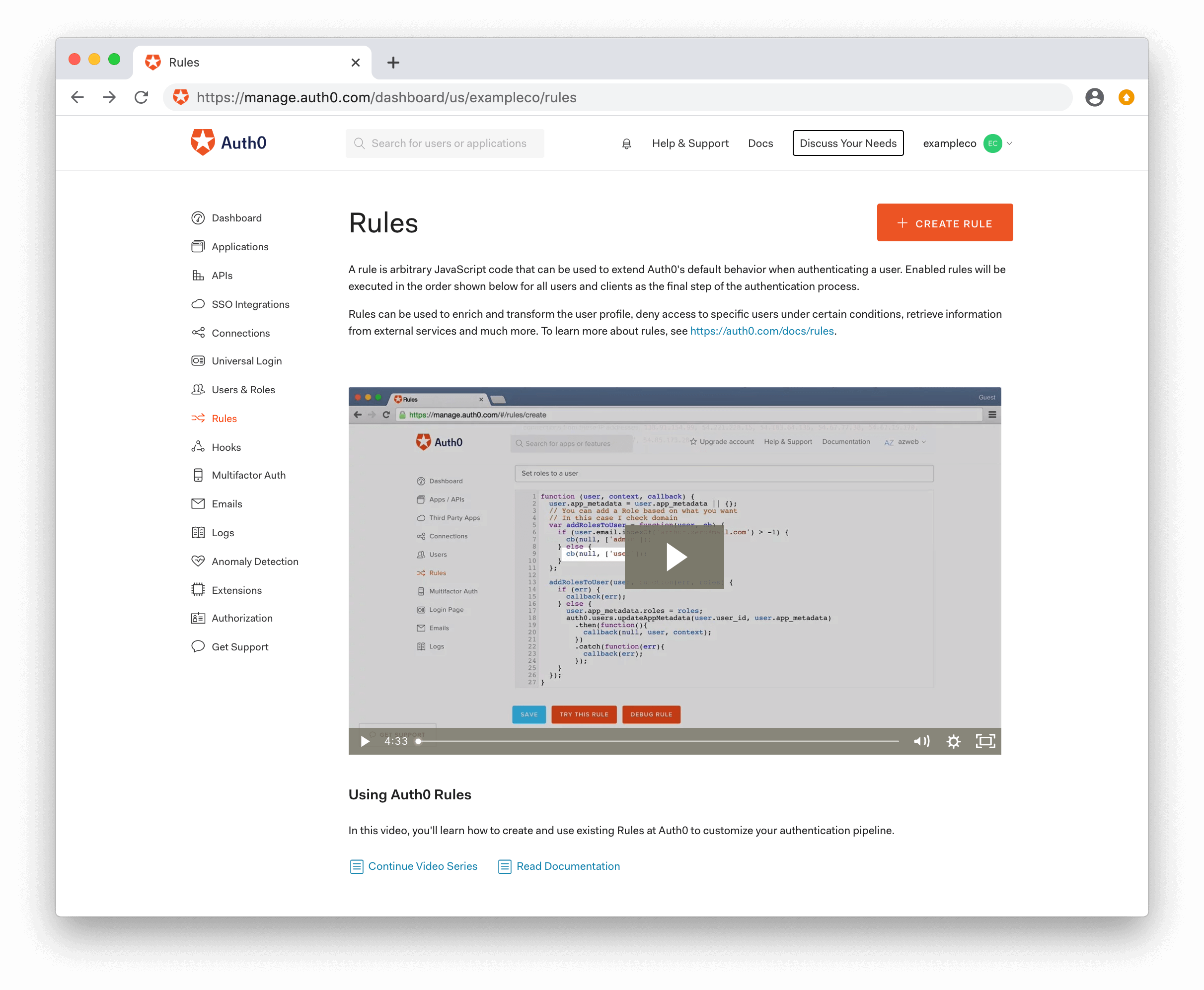 Select a rule template.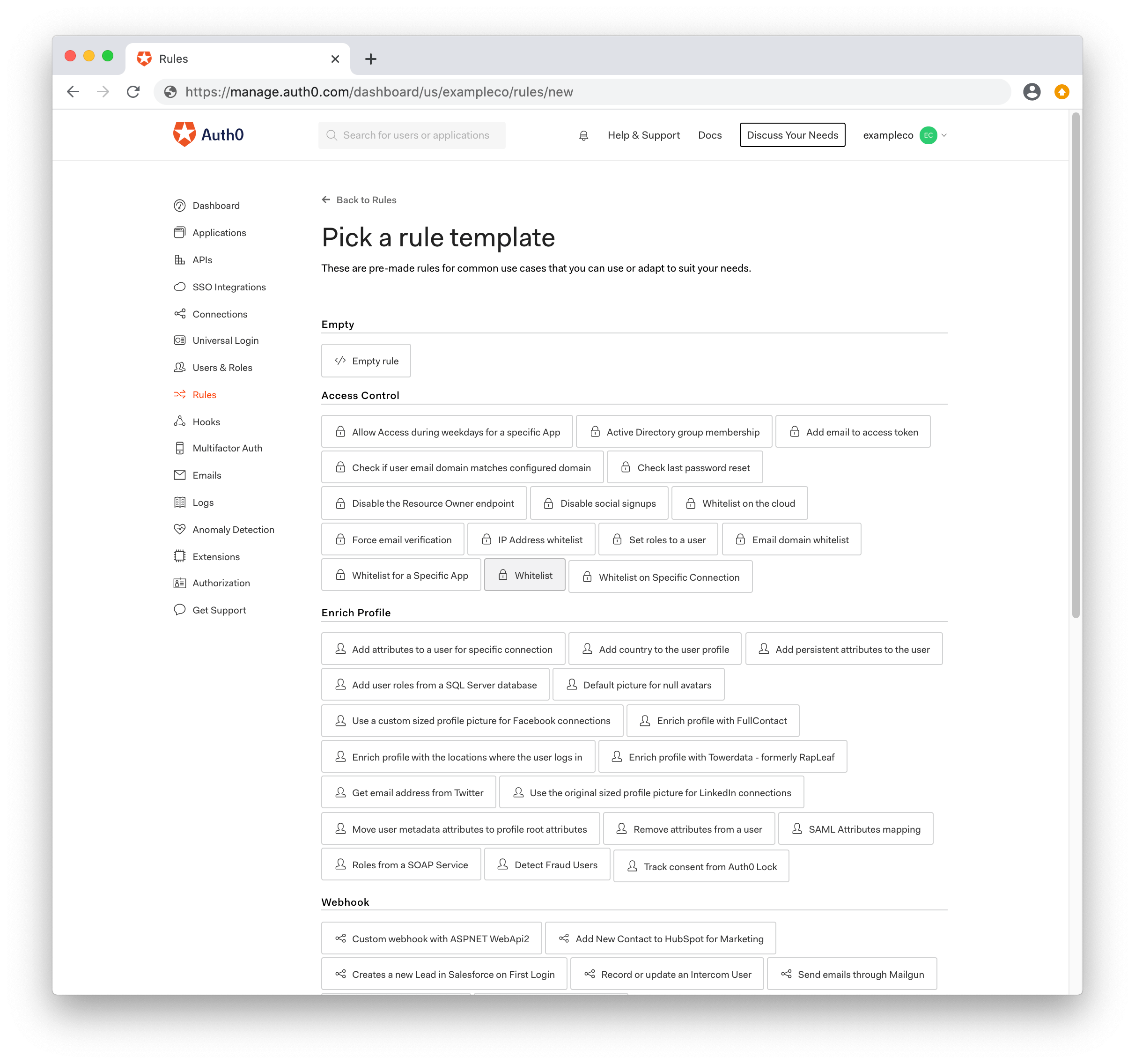 Name the rule, modify the script to suit your needs, and click Save Changes.